Decide What Kind of Baking Business you Want to Start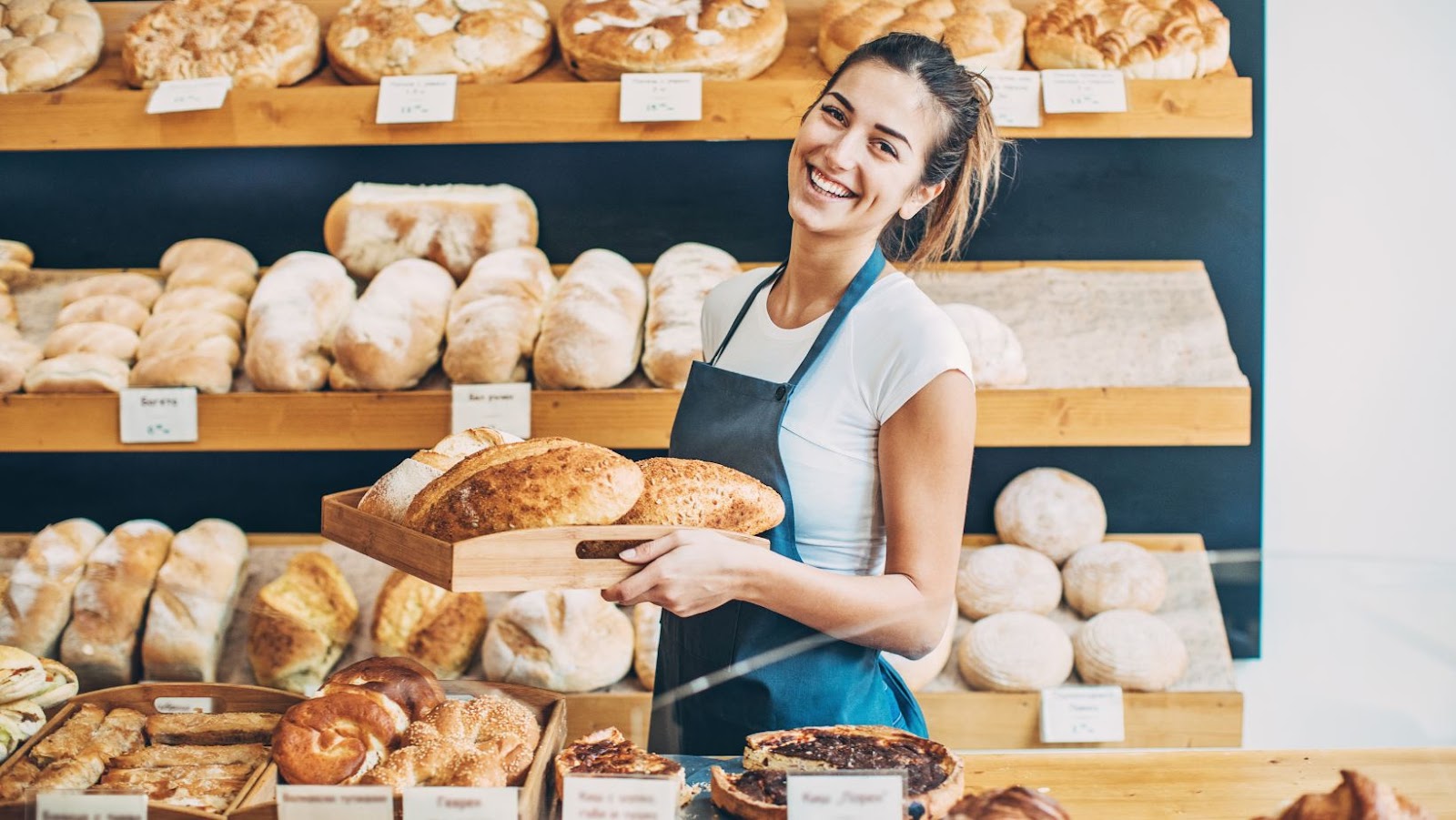 Before starting a baking business, it's essential to decide what kind of baking business you want to start because the type of business will dictate the kind of resources, equipment, staff, and strategy required to be successful.
Here are a few kinds of baking businesses you can consider:
Home-based baking business: If you have a passion for baking and want to work from home, you can start a home-based baking business. This type of business requires minimal investment and is suitable for those with limited resources.
Online baking business: An online baking business allows you to sell your baked goods to customers across the globe. This type of business requires a website, online payment gateway, and good marketing strategy.
Retail bakery: A retail bakery is a physical storefront where customers can purchase baked goods in person. This type of business requires a prime location, high-quality customer service, and a wide variety of baked goods.
Specialty bakery: A specialty bakery focuses on a particular type of baked good or cuisine. This type of business requires expertise in a particular area of baking, such as cakes, bread, pastries, or gluten-free baked goods.
Pro-tip: Before starting your baking business, conduct market research, and create a detailed business plan to ensure that your business is profitable from the start.
How to Start Baking Business
Starting up an online bakery business is a great way to enter the baking industry and make a name for yourself. With an online bakery business, you can reach out to customers from all over the world, increase your profits and have the satisfaction of creating a product that people love.
In this guide, you will learn the Best practices when starting your online bakery business.
Build an E-Commerce Website for Your Bakery
If you want to start an online bakery business, the first step is to decide what kind of baking business you want to start. Do you want to sell cakes, cookies, bread, or pastries? Once you have decided on the type of bakery you want to start, the next step is to build an e-commerce website for your bakery. Here's how you can do it:
Decide on a domain name and register it with a web hosting service.
Choose an e-commerce platform such as Shopify or WooCommerce and install it on your website.
Create a menu of your products and include high-quality images and descriptions.
Add a shopping cart and payment gateway to your website to enable customers to buy your products online.
Promote your website through social media and online advertising to attract customers to your online bakery.
Pro tip: Remember to update your website regularly with new products, seasonal offerings, and promotions to keep your customers engaged and coming back for more.
Create a Social Media Presence for Your Online Bakery
Deciding what kind of baking business you want to start is the foundational step when creating a social media presence for your online bakery. There are several baking business options such as a specialty bakery, a niche bakery, a home bakery, or a bakery and cafe.
If you want to specialize in custom cakes, promote your unique designs and sculpting skills on social media platforms like Instagram or Facebook. If your online bakery focuses on vegan or gluten-free products, emphasize this as your niche to prospective customers on social media. To create a successful online bakery with a social media presence, gaining customer satisfaction through the presentation and delivery of high-quality products is key.
One smart way to expand your customer base is to network with other pastry chefs and bakers on social media platforms. This can also help broaden your online bakery business's social media presence.
Offer Customizable Options for Your Online Bakery Customers
Offering customizable options for your online bakery customers is a great way to set yourself apart from competitors and appeal to a broader audience. Before offering customizable options, you need to identify what kind of baking business you want to start. Here are some possibilities:
Customized cakes and cupcakes: Allow customers to select their cake flavors, frosting types, and decorations.
Dietary restrictions: Offer gluten-free, dairy-free, and vegan options for customers with dietary restrictions.
Holiday-themed treats: Create special themed treats for holidays, such as Halloween cookies, Christmas cakes, or Valentine's Day cupcakes.
Gift packages: Allow customers to create their gift packages with a selection of your baked goods.
Remember to factor in the cost of ingredients and time into the pricing of your customizable options to ensure that it is a profitable addition to your business.
Physical Bakery Business
If you want to start a physical bakery business, you'll need to consider a range of different factors. Every bakery is different and you need to think about the type of product you will offer, the location of your business, the equipment you need and the total cost of setting up.
In this section, we will explain the steps to take when setting up a physical bakery business.
Choose the Right Location for Your Bakery
The location of your physical bakery business is a critical factor in determining its success. Choosing the right location requires consideration of several factors, including your business goals, target market, and local zoning laws and regulations.
Here are some things to keep in mind when choosing a location:
Identify your target market and find a location that is easily accessible for them.
Consider local zoning laws and regulations in case of any restrictions on operating a bakery in a particular area.
Check the availability of utilities such as electricity, water, and gas.
Decide on the size of the bakery and look for locations that match your capacity requirements.
Evaluate the availability of parking spaces for customers and the accessibility of public transportation.
Analyze the competition in the area and look for locations where there is potential for growth.
Pro tip: Visiting the location several times at different times of the day can give you a better idea of your potential customers' foot traffic and purchasing patterns.
Purchase or Lease Equipment and Supplies for Your Bakery
When starting a physical bakery business, one of the key decisions is whether to purchase or lease equipment and supplies. This decision will largely depend on the type and scale of your baking business.
For a start-up bakery business, leasing equipment may be the more cost-effective option, allowing you to conserve capital and avoid long-term commitments. On the other hand, purchasing equipment may be preferable for larger-scale operations, where owning equipment provides more control and cost savings over time.
Here are a few factors to consider when making this decision:
Cost: Purchasing equipment requires a greater upfront investment, but may provide cost savings over time. Leasing allows you to conserve capital, but may be more expensive in the long run with interest charges and fees.
Flexibility: Leasing equipment may allow for more flexibility in terms of upgrading or returning equipment, while owning equipment provides more control over how and when it is used.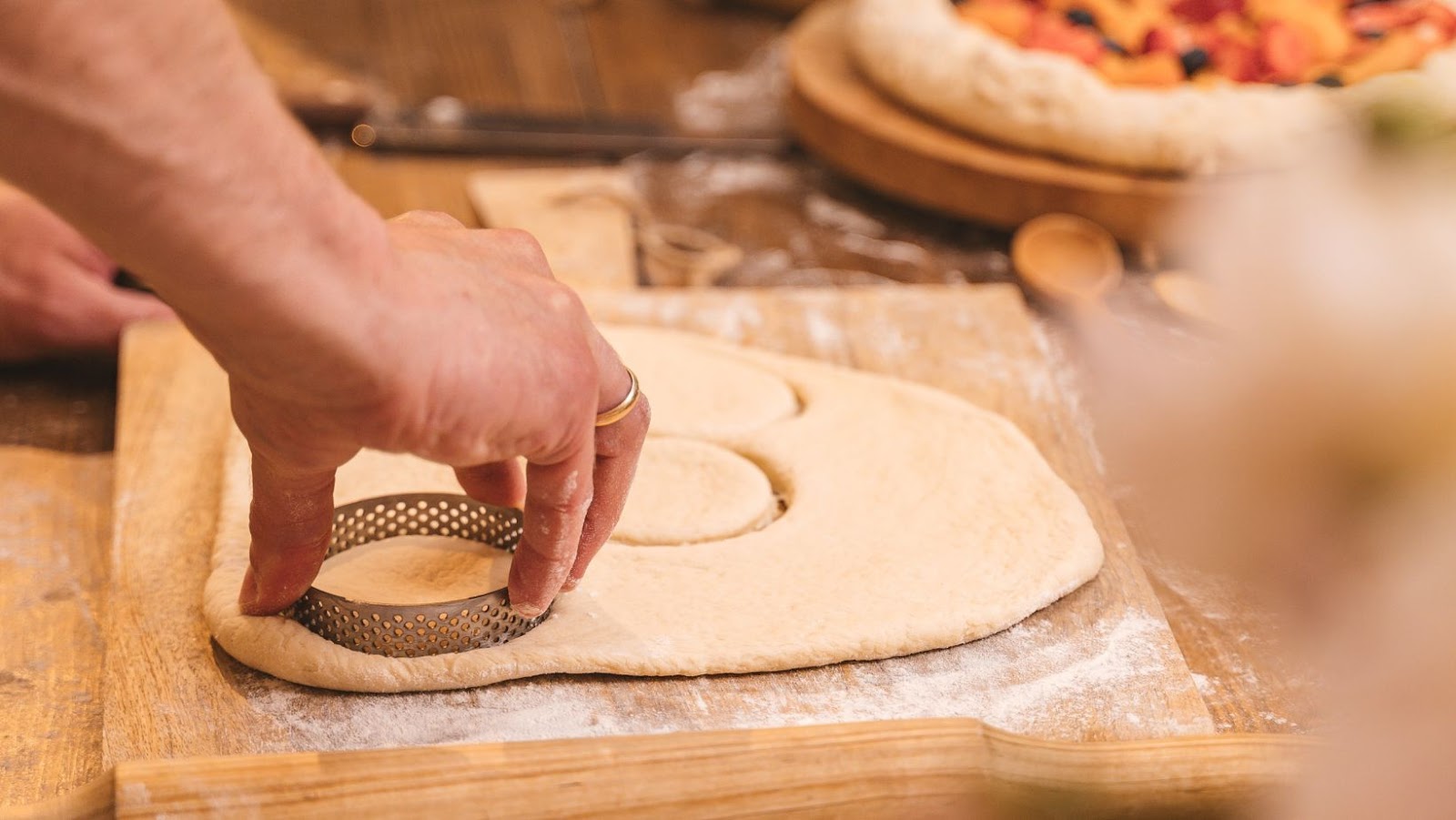 Maintenance: Owning equipment requires more responsibility for maintenance and repairs, while leasing may come with maintenance and repair services included.
Ultimately, choosing whether to purchase or lease equipment and supplies will depend on your bakery's needs and financial situation.
Plan Your Bakery Layout and Design
Planning your bakery layout and design is crucial when starting your own baking business to ensure optimal functioning and appeal to customers.
Firstly, decide on the type of baking business you want to start- pastry shop, bread shop, or a combination of both. Once that's done, consider the following aspects while planning the layout and design of your bakery-
1. Equipment placement: Place equipment according to the tasks involved in the production process. For example, baking ovens should be at the center of the bakery with cooling racks nearby.
2. Storage Management: Plan storage shelving, drawers, and cabinets carefully to optimize space and prevent clutter.
3. Display and Sales Area: A well-placed and visually appealing display of baked goods can entice customers and lead to higher sales.
4. Hygiene and Safety: Ensure that there is enough space between equipment for easy movement of employees and proper sanitation.
A well-designed bakery layout and design can provide a flow that avoids confusion and optimize productivity.
Bakery Franchise Business
If you are looking to start a baking business, then buying into an established bakery franchise can be an attractive option. A bakery franchise allows you to leverage an already successful business model. You will benefit from the training, marketing and creativity of the larger business.
Let's take a look at the pros and cons of investing in a bakery franchise.
Research Popular Bakery Franchise Options
If you're looking to start a bakery franchise business, it's important to do your research and explore popular options to find the one that best fits your goals and vision.
Here are some popular bakery franchise options to consider:
Cinnabon: A bakery franchise that specializes in cinnamon rolls and other sweet treats. This franchise has a strong brand presence, a popular product line, and a low initial investment cost.
Great Harvest Bread Co.: This franchise focuses on selling fresh-baked bread made from scratch using high-quality ingredients. This business model allows for a lot of creativity, as franchisees can develop their own unique bread recipes.
Nothing Bundt Cakes: A bakery franchise that specializes in bundt cakes in a variety of flavors and sizes. This franchise offers extensive training and support to franchisees and has a strong marketing presence.
Once you've researched and narrowed down your options, make sure to consider factors such as franchise fees, support and training, and brand reputation before making a final decision.
Contact Franchise Business for Information and Support
Starting a bakery franchise business can be an excellent opportunity for aspiring entrepreneurs. If you're considering opening a bakery franchise, it's important to connect with the franchisor for support and information.
Here are the benefits of contacting the bakery franchise business for information and support:
Access to proven business models and systems that have already been successful.
Assistance with site selection and lease negotiations.
Ongoing training for you and your staff to ensure that you're prepared to operate a successful bakery franchise.
Assistance with marketing and advertising to help you build your brand and attract customers.
In addition, before contacting the franchisor, it's important to decide what kind of baking business you want to start. Would you like to focus on a particular type of dessert or baked good, such as cupcakes or bread? Or would you prefer to offer a wide variety of baked goods? Having a clear plan will help you choose the best franchise opportunity and set your business up for success.
Pro tip – Before signing the franchise agreement, make sure you carefully review all of the terms and conditions and understand the fees, royalties, and other obligations that come with joining the franchise system.
Secure Required Funding and Legal Documents to Start Your Franchise Bakery
Before starting a franchise bakery, securing the required funding and legal documents is critical to ensure a smooth business operation. Here is a step-by-step guide to help you get started:
1. Create a business plan outlining your bakery franchise business objectives and strategies. Include financial projections, marketing plans, and the steps required to secure funding and legal documentation.
2. Identify potential funding sources, such as bank loans, investors, and crowdfunding platforms. Evaluate the different financing options and choose what best aligns with your business goals.
3. Ensure you have the necessary legal documents, such as franchise agreements, disclosure documents, and permits to operate your business legally.
4. Choose a location that meets your business needs and the zoning requirements applicable in that region.
Pro tip: Starting a bakery franchise business is a complex process; consult with legal and financial advisers before making any crucial business decisions.
Specialty Baking Business
A specialty baking business can be a great choice for those who want to make a living from their baking skills. Specialty baking businesses offer customised baked goods for special events such as weddings and birthdays. With this type of baking business, you can choose what type of products you want to create and how much you want to charge.
Let's look at the steps you need to take to get started in a specialty baking business.
Conduct Market Research and Identify a Niche
Before starting a specialty baking business, it's essential to conduct market research and identify a niche that has high demand but low competition.
Here are the steps to follow:
First, research the bakery market and analyze the current trends and consumer preferences.
Identify a gap in the market that you can fill with your unique baking products or services.
Evaluate your competition and determine why your products or services will stand out from theirs.
Decide what type of specialty baking business you want to start, whether it's a bakery that specializes in gluten-free products, vegan baking, or gourmet desserts.
Set your target audience, such as health-conscious consumers, birthdays and special occasion celebrators, or businesses looking for a unique corporate gift.
Finally, create a detailed business plan that includes your niche, target market, pricing, marketing strategies, and financial projections to guide your business operations and growth.
Pro Tip: Offer personalized customer service and build a strong online presence to attract and retain loyal customers.
Create Unique Recipes and Menu Items
If you are starting a specialty baking business, creating unique recipes and menu items is key to setting yourself apart from the competition and attracting customers.
Here are some tips for creating unique recipes:
Start with a classic recipe and put your own twist on it by adding unexpected ingredients or flavors.
Experiment with different types of flours, sweeteners, and leavening agents to create new textures and flavors.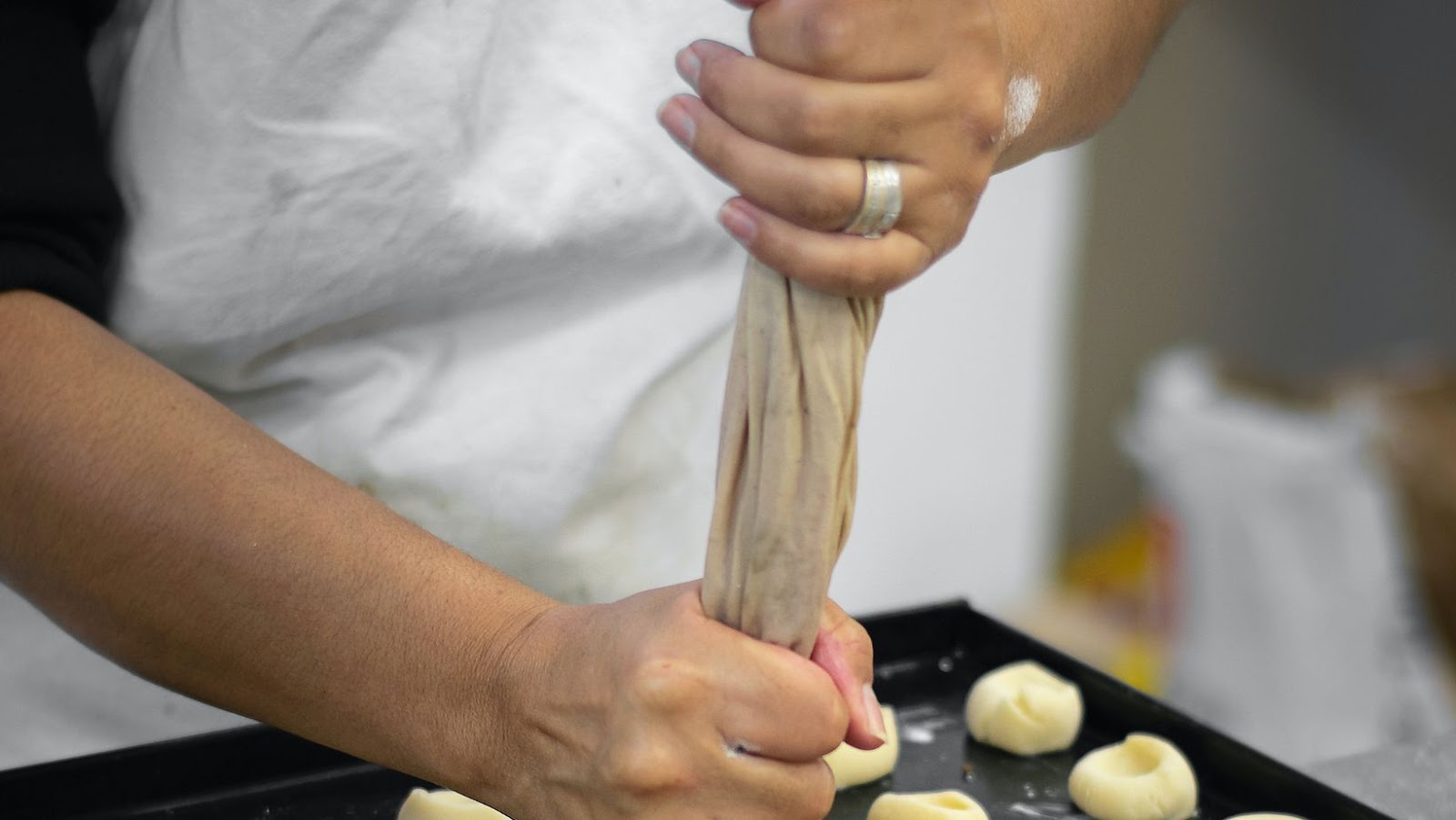 Don't be afraid to take inspiration from other cuisines or cultures for flavor combinations.
Consider seasonal ingredients and holiday themes for your menu items.
Get feedback from friends and family and conduct taste tests to hone your recipes.
Pro tip: Presentation is also an important aspect of any baked good, so put effort into making your creations visually appealing!
Establish a Strong Brand Identity for Your Specialty Bakery
Establishing a strong brand identity is crucial for the success of your specialty bakery business. Here are the steps you need to follow to ensure that you stand out in the crowded market:
Decide what kind of baking business you want to start: Will you specialize in cakes, cupcakes, bread, or pastries? Knowing your niche will help you create a unique selling proposition and target the right audience.
Choose a name that reflects your brand identity: Your name should be memorable, easy to pronounce, and relevant to your specialty baking business. Avoid using generic names that won't stand out.
Create a logo and tagline: A well-designed logo and tagline can help communicate your brand personality and specialty. Work with a graphic designer to create a visual identity that reflects your values and stands out in the market.
Develop a brand voice and tone: Your brand voice should be consistent across all channels and convey your brand values and personality. This will help you build a strong connection with your target audience.
Pro Tip: You can conduct market research and competitor analysis to understand what works for your target audience and create a brand that stands out from the competition.
Home-Based Baking Business
There is nothing quite like the smell of a freshly baked cake or a batch of freshly made cookies. Starting a home-based baking business is an excellent way to turn your love of baking into a profitable venture.
However, before you dive in, there are a few things you should consider first. This section will cover all the important factors to consider as you decide which type of home-based baking business is right for you.
Determine Local Requirements and Regulations for Home-Based Baking Businesses
Before starting a home-based baking business, it is crucial to determine local requirements and regulations governing such businesses. These laws vary by state and county and may impose permit or license requirements, food handling and labeling requirements, and health and sanitation standards.
Here are a few steps to help in determining local requirements and regulations for your home-based baking business:
Research your state and county regulations related to home-based baking businesses.
Find out what permits and licenses you may need to operate legally.
Determine food handling and labelling requirements.
Research health and sanitation standards regarding the kitchen and equipment to be used for baking.
Successfully navigating local regulations and requirements will ensure that your business is legally compliant, professional, and projects the right image to your customers. Pro tip: It is also wise to consult a lawyer or a business advisor to fully understand the legalities of starting a home-based baking business in your area.
Create a Business Plan and Budget for Your Home-Based Business
Before starting a home-based baking business, it's essential to create a business plan and budget that will help you stay organized and focused. One of the first steps in creating a business plan is deciding what kind of baking business you want to start. Some popular options include a custom cake business, a pastry business, or a home bakery that specializes in a specific baked good like cookies, bread or cupcakes.
Once you've decided on the type of baking business you want to start, it's time to create a budget. This should include all the costs associated with starting the business, such as baking supplies, licenses and permits, marketing materials, insurance, and any necessary equipment. Be sure to also factor in additional costs such as rent, utilities, and advertising.
A well-developed business plan and budget can help you make your home-based baking business a success.
Build Your Brand Identity and Develop an Online Presence for Your Home-Based Baking Business
Developing a brand identity and establishing an online presence is crucial to the success of your home-based baking business. Before you begin, it's important to decide what kind of baking business you want to start.
Here are some tips to help you get started:
Identify your niche: Determine what types of baked goods you want to sell and who your target customers are.
Choose a business name: Your business name should reflect your brand identity and be easy to remember.
Create a logo: A well-designed logo is an essential part of your brand identity and will help your business stand out.
Establish an online presence: Create a professional website and social media accounts to showcase your products and connect with potential customers.
Remember to stay true to your brand identity and always prioritize the quality of your products and customer service.