Alternatives To Swedish Panel Houses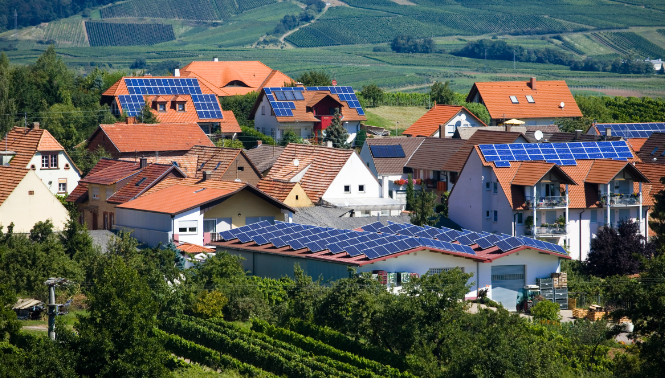 When considering alternatives to Swedish panel houses, prefabricated homes are a popular option due to their durability, energy efficiency, and design flexibility.
Here are some key differences between Swedish panel houses and prefabricated homes:
Building process: Swedish panel houses are built on-site while prefabricated homes are constructed in a factory and then assembled on-site. This means prefabricated homes can be built quicker and with more precision.
Materials: Swedish panel houses are made of solid wood while prefabricated homes use a range of materials including wood, steel, and concrete. This can affect the cost, durability, and energy efficiency of the home.
Customization: Swedish panel houses typically have a limited number of design options while prefabricated homes can be customized to suit the owner's preferences and needs.
Ultimately, the decision between a Swedish panel house and a prefabricated home comes down to budget, timeline, and personal preferences.
Swedish Panel Houses vs Prefabricated
Swedish Panel Houses and Prefabricated Homes are two of the most popular types of residential construction today. Both offer several advantages in terms of cost, construction speed and overall design.
This article will help you understand the differences between the two, so that you can choose which type of construction suits your needs best.
Construction Process
The primary difference between Swedish panel houses and prefabricated homes lies in their construction process.
Swedish panel houses (SPH) are built using solid wood panels that are pre-cut and numbered offsite, then assembled onsite. These houses are known for their durability and energy efficiency. Prefabricated homes, on the other hand, are built in factories and then shipped to the construction site in pieces. They are designed for easy and quick assembly on the site.
If you're looking for an alternative to Swedish panel houses, consider modular homes which are constructed from prefabricated modules but with more custom design options. Additionally, kit houses are another popular alternative to SPH, which offer you the flexibility to customize the design to your preferences.
Materials Used
Swedish panel houses and prefabricated homes use different materials in their construction process.
Swedish panel houses typically use a type of cross-laminated timber known as CLT in combination with insulation, making them energy-efficient and eco-friendly. Prefabricated homes, on the other hand, typically use a combination of various materials, such as steel, concrete, and wood. An alternative to Swedish panel houses are modular homes. Modular homes are also constructed off-site but use a different construction method that involves building individual sections or modules in a factory and then assembling them together on-site. Modular homes are customizable and generally offer more design options than Swedish panel houses. Another alternative to Swedish panel houses is shipping container homes. These homes are made from repurposed shipping containers and offer a cost-effective and eco-friendly alternative to traditional homes.
Pro Tip: Consider your budget, location, and lifestyle needs when choosing between housing options to find the best fit for you.
Energy Efficiency
When it comes to energy efficiency, Swedish panel houses have a significant edge over prefabricated homes. The use of high-quality insulation, triple-glazed windows, and an airtight building envelope makes these houses incredibly energy-efficient. However, prefabricated homes offer several alternatives to Swedish panel houses in terms of energy efficiency. For instance, modular and passive houses also use high-quality insulation, energy-efficient windows, and innovative building techniques to minimize heat loss and maximize energy savings.
Additionally, green roofs, solar panels, and geothermal heating systems can be incorporated into both Swedish panel houses and prefabricated homes to further enhance their energy efficiency. In conclusion, while Swedish panel houses may have a unique advantage in energy efficiency, there are plenty of alternatives available in the market that offer comparable results. It all boils down to the homeowner's preference, budget, and location.
Pro Tip: Regardless of the type of home, regular maintenance can help improve energy efficiency by sealing any air leaks, replacing outdated fixtures with energy-efficient ones, and upgrading insulation as needed.
Benefits of Prefabricated Homes
Prefabricated homes are becoming more popular among homeowners who want to avoid the headache associated with traditional building methods. Prefabricated homes offer many benefits over Swedish panel houses, such as increased cost savings, enhanced safety, and a more efficient construction process.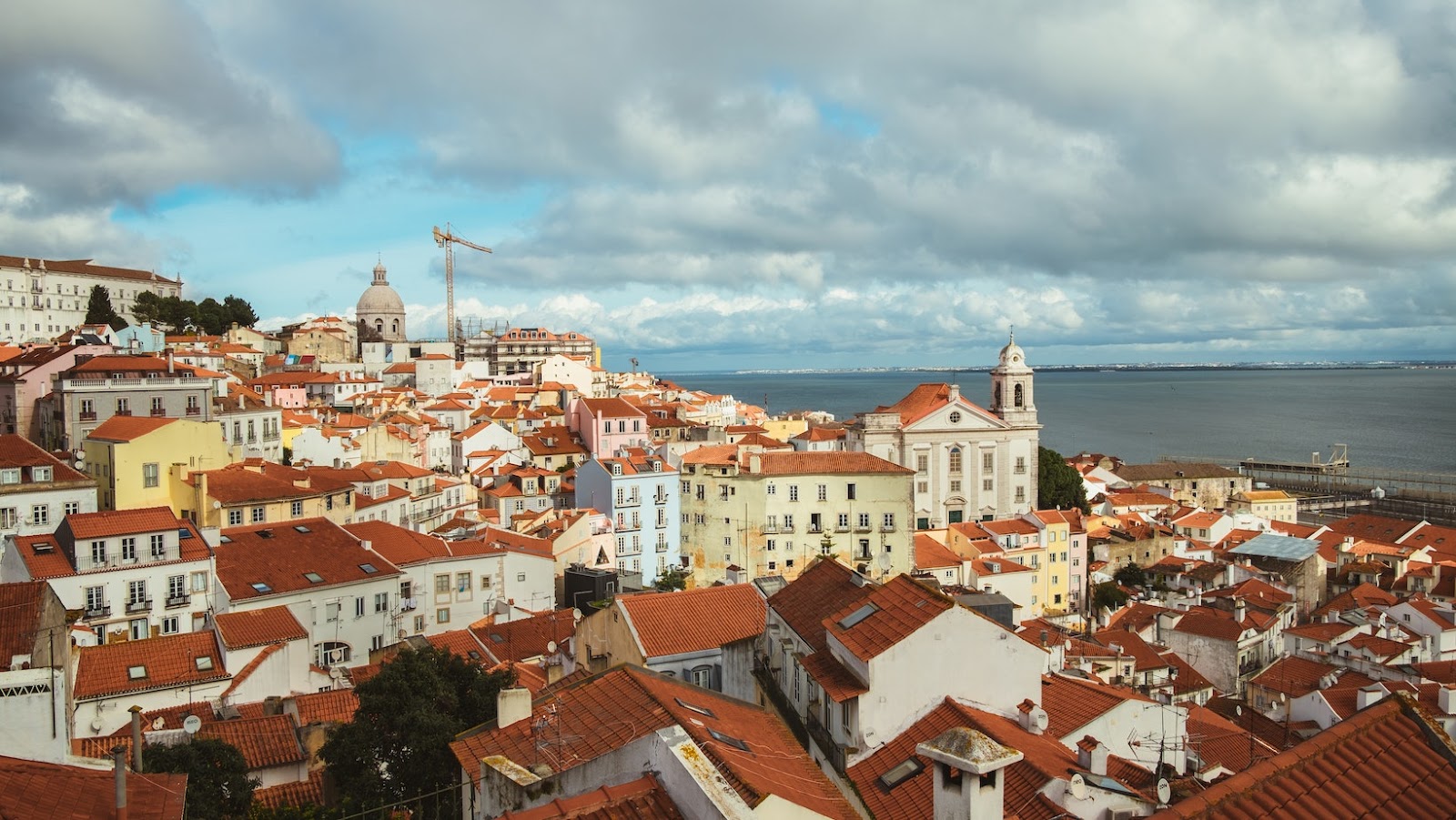 In this article, we'll explore all the ways that prefabricated homes can benefit you and your family.
Faster Construction Time
Prefabricated homes, also known as modular homes or prefab homes, offer faster construction time as compared to traditional stick-built homes.
Here are some key benefits of building a prefab home:
Reduced construction time: The manufacturing of prefab homes is done in factory-controlled settings, so each component is built quickly and with less waste. As a result, the on-site assembly can take as little as a few weeks, compared to months for stick-built homes.
Energy-efficient: Prefab homes are built with energy-efficient materials and appliances to minimize energy consumption and lower utility costs.
Quality control: Every component of a prefab home is built to high-quality standards in a controlled environment, meaning less risk of defects or construction errors that could delay the timeline.
Sustainability: Prefab homes are becoming increasingly popular among environmentally conscious homeowners because they use fewer materials and generate less waste compared to traditional homes.
Pro tip: When building a prefab home, choose a reliable manufacturer with a good reputation and a proven track record to minimize risks and ensure quality.
Consistent Quality
Prefabricated homes are gaining popularity due to their consistent quality and faster construction time compared to traditional homes. These homes are built in a controlled factory environment, which ensures precise construction and consistent quality. The use of advanced technology and efficient building methods results in a durable and energy-efficient home that meets or exceeds building codes. Additionally, prefabricated homes are customizable and can be designed to meet specific needs and preferences. They are also more affordable than traditional homes and involve less waste and environmental impact.
Swedish Panel Houses are a popular alternative to prefabricated homes. These are typically made using a panelized building approach where the components are built offsite and assembled on-site. While Swedish panel houses offer some of the benefits of prefabricated homes, they require more on-site labor and may take longer to construct.
Pro Tip: Consider prefabricated homes as a faster, more affordable and customizable alternative to traditional homes.
Energy Savings
Prefabricated homes offer a range of benefits, including energy savings, reduced construction time, and cost-effective pricing. One of the key benefits of prefabricated homes is their energy efficiency, resulting in lower energy bills and reduced environmental impact.
Here's how prefabricated homes save energy:
1. Controlled environment: Prefabricated homes are built in a controlled factory environment, enabling manufacturers to use energy-efficient techniques and materials without any waste.
2. Insulation: Prefabricated homes come with insulation that exceeds standard building codes, ensuring that heat or cool air don't escape easily.
3. Tight seams: The factory manufacturing process means that prefabricated homes have tighter seams, reducing the loss of heated or cooled air.
4. Energy efficient windows: Prefabricated homes come with high-quality windows designed to reduce heat loss and energy bills.
5. Sustainable materials: Many prefabricated homes use green, recycled, and locally-sourced materials, reducing the environmental impact.
Drawbacks of Swedish Panel Houses
Swedish Panel Houses, also known as prefabricated panels, have been popular for decades, but they have some drawbacks that have recently come to light. These drawbacks have led to an increase in the popularity of alternative building techniques such as prefabrication.
Let's take a look at the drawbacks of Swedish Panel Houses and the advantages of prefabricated construction.
Limited Design Flexibility
Swedish Panel Houses have limited design flexibility due to their prefabricated nature and standardized components. While this does come with some drawbacks, there are alternative options for those looking for more flexibility in their home design.
One alternative is to opt for a custom-built home where you have complete control over the design and layout. This allows you to work with an architect or builder to create a home that meets your specific needs and preferences.
Another alternative is to consider a modular home. While similar to Swedish Panel Houses in their prefabricated nature, modular homes offer more design flexibility as they are constructed using interchangeable modules. This allows for easier customization and modification to suit individual design tastes.
Ultimately, choosing the right type of home comes down to personal preference and priorities. While Swedish Panel Houses may offer some limitations in design flexibility, they do offer an affordable and sustainable housing option for many.
Higher Construction Costs
One of the main drawbacks of Swedish panel houses is the higher construction costs associated with their production and installation as compared to other types of housing construction. While they offer exceptional durability, energy efficiency, and flexibility in design, they also require more time and resources to construct.
Fortunately, there are several viable alternatives to Swedish panel houses that may be more cost-effective for some budgets. Some of these include:
Modular Homes: These factory-built homes are typically more affordable since they are mass-produced, standardized, and require less on-site construction time and labor.
Tiny Houses: These small homes are a growing trend due to their affordable cost and compact design. They require minimal construction materials and can be built on a small plot of land.
Prefabricated Houses: These houses are designed and built off-site and delivered to the owner's plot of land for final assembly. They are more affordable and energy-efficient than traditional stick-built construction.
Ultimately, the choice of housing type will depend on the owner's preferences, budget, and location. It's important to weigh the pros and cons of each option to make the right decision for your needs.
Slower Construction Time
Swedish panel houses have their own drawbacks, one of which is their slow construction time. The traditional panel house construction process can take several months, making it more time-consuming than alternatives available in the market.
However, newer forms of construction such as modular homes or prefabricated homes offer faster construction times. Modular homes are built in sections and then assembled on-site, reducing construction time significantly. Prefabricated homes also offer quick assembly, where factory-built components can be directly transported and assembled.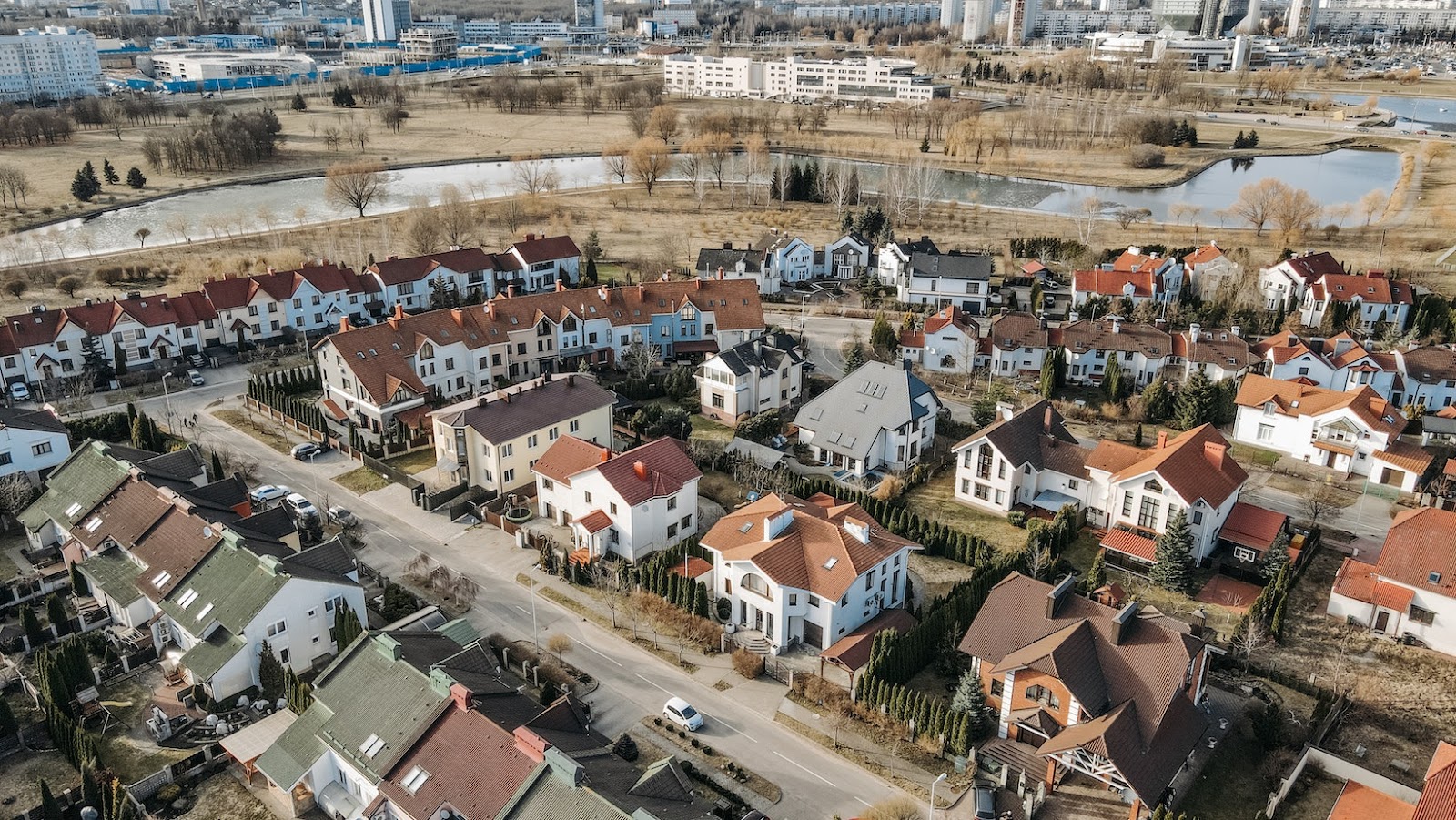 When it comes to choosing a house construction method, consider the time, budget, and durability of the build before making a decision. While Swedish panel houses have their advantages, such as energy efficiency and insulation, it may not be the best fit for everyone. Explore the different options available in the market and choose the one that suits your needs the best.
Benefits of Swedish Panel Houses
Building with Swedish panel houses is a popular prefabricated home building method. It is designed to be energy efficient and can be constructed quickly, often in a single day.
This prefabricated method also allows for a wide range of customization and design flexibility. In this article we will explore the benefits of Swedish panel houses over other prefabricated building methods.
Durability
Durability is one of the greatest benefits of Swedish Panel Houses, providing reliable, long-lasting homes for families. These types of homes are designed to withstand extreme weather conditions, including high winds and heavy snow loads. They are also resistant to insects and moisture damage, which can be a major problem for traditional wood frame homes.
Additionally, Swedish Panel Houses are made with sustainable materials, such as timber, which can contribute to lower long-term maintenance costs, in addition to being environmentally friendly alternatives to traditional construction materials.
Other alternatives to Swedish Panel houses include modular or prefabricated homes, which offer similar benefits in terms of durability and sustainability, as well as efficient and cost-effective construction.
Pro tip: When considering a Swedish Panel House or other alternative, it is important to consult with a builder or contractor who has experience working with these types of materials and designs to ensure the best results for your home.
Additional Insulation
One of the most significant benefits of Swedish Panel Houses is additional insulation. These houses are built to withstand extremely cold climates and provide excellent insulation against cold and heat. The additional insulation has several advantages:
1. Energy Efficiency: The additional insulation keeps the heat inside during the winter and outside during the summer, reducing the need for heating and cooling, which ultimately saves energy.
2. Cost-efficient: Since the houses are energy-efficient, homeowners save money on their utility bills.
3. Noise Reduction: The additional insulation reduces the amount of outside noise that enters the house, creating a quieter, more peaceful living space.
4. Durability: Swedish Panel Houses are made of high-quality wood and come with additional layer insulation, which makes them more durable and long-lasting.
While there are various alternatives to Swedish Panel Houses, from traditional brick houses to prefabricated homes, none offer the same level of insulation and energy efficiency. Pro tip: if you're considering building a house, Swedish Panel Houses are worth considering for their various benefits.
Traditional Aesthetics
Traditional aesthetics are one of the many benefits of Swedish Panel Houses, making them a popular choice among homeowners around the world. These houses are built using a traditional Scandinavian technique that combines modern technology with natural materials to create a unique and timeless look.
Here are some of the benefits of Swedish Panel Houses:
Energy-efficient: These homes are highly energy-efficient, thanks to their thick wooden panel walls that provide excellent insulation.
Durable: Swedish Panel Houses are built to last for decades, with sturdy wooden frames and high-quality materials that withstand harsh weather conditions.
Natural: The use of natural materials like wood and stone in the construction of these homes creates a warm and inviting atmosphere that is both functional and aesthetically pleasing.
Eco-friendly: Swedish Panel Houses are environmentally friendly, as they are made using sustainable materials and construction methods that reduce waste and carbon footprint.
Alternatives to Swedish Panel Houses include Log Houses, Timber Frame Houses, and Prefabricated Houses, each with its unique features and benefits. However, Swedish Panel Houses remain a popular and sought-after choice for those looking for a classic and timeless home with modern amenities.
Conclusion: Which One is Better For You?
In conclusion, choosing between traditional Swedish panel houses and alternative building methods depends on your specific needs and preferences.
For those who value energy efficiency, quick construction time, and affordability, panel houses are the way to go. They offer excellent insulation and can withstand harsh weather conditions, making them ideal for colder climates like Sweden.
However, if you're looking for more modern design options, faster construction times, and eco-friendliness, alternative building methods like SIPs or modular homes may be better suited for you. These methods utilize newer technologies and materials, such as recycled steel or 3D printing.
Ultimately, the decision comes down to your personal needs and tastes, and what you value most in a home. Consider your budget, location, and lifestyle needs, and choose the option that aligns with your priorities.