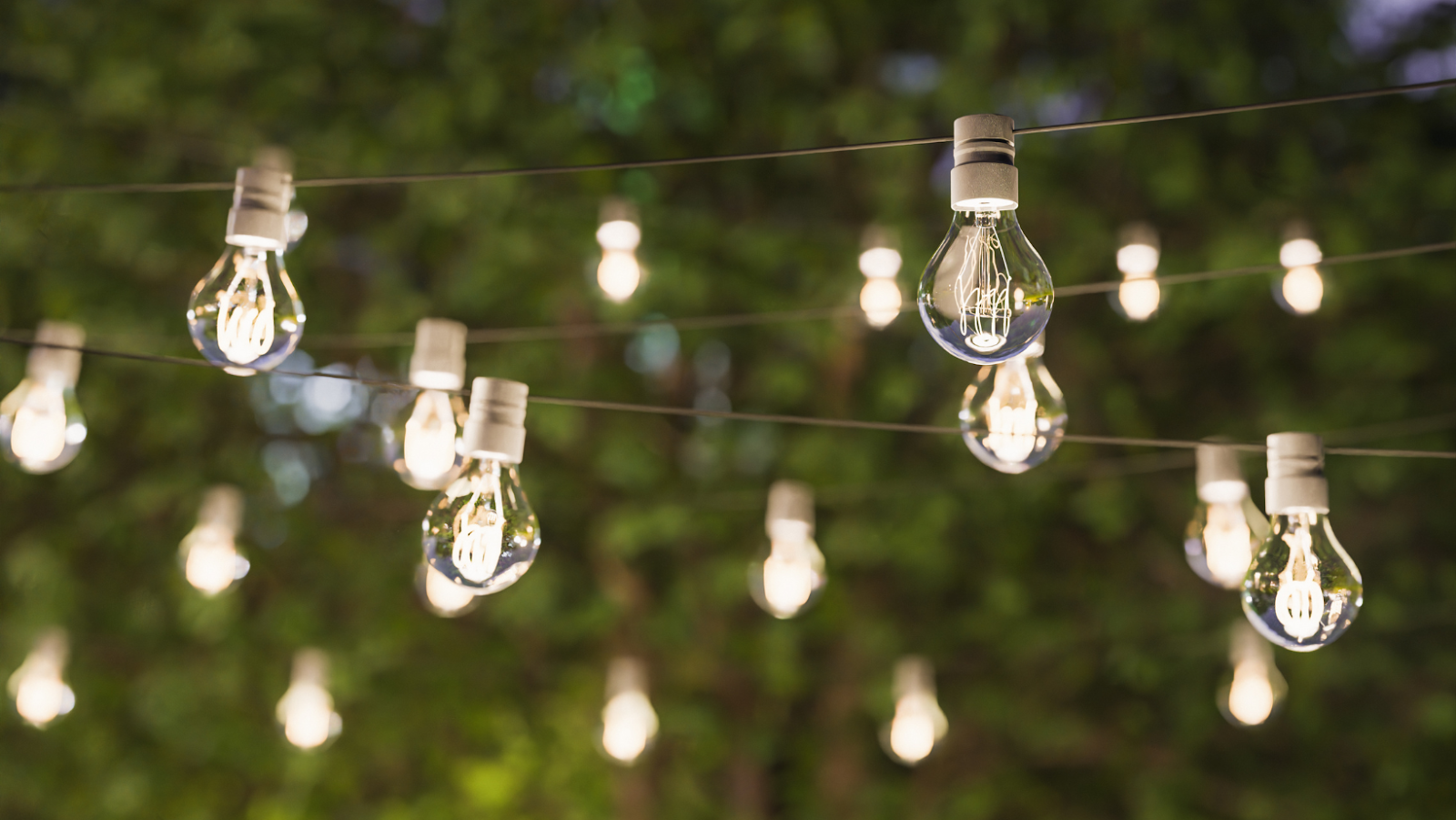 Feeling overwhelmed trying to install backyard lighting? You don't have to! We'll show you how to get your backyard lighting up and running quickly and easily.
Connecting the Lights is here to help you transform your outdoor space into a cozy, inviting area.
Introduction
Adding outdoor lighting to your backyard is an excellent way to extend your living space and create a warm and inviting ambiance. With a few simple steps, you can install easy and affordable lighting to transform your backyard into an enchanting oasis.
Here are the steps to follow:
1. Determine the areas you want to illuminate.
2. Choose your preferred lighting style (string lights, path lights, etc.)
3. Measure the outdoor space to ensure that you have enough lighting fixtures and wiring.
4. Install the lighting fixtures and connect the wiring to the power source.
By following these steps, you can create a cozy and inviting atmosphere in your backyard that will be perfect for entertaining guests or relaxing after a long day.
How To Install Easy Backyard Lighting
Installing backyard lighting can enhance the look and functionality of your outdoor space. There are different types of outdoor lighting options to choose from, each with its unique design and purpose.
String Lights: String lights are a popular option for outdoor lighting. You can easily install them by hanging them between posts, trees, or walls. They create a magical ambiance and work well for outdoor dining areas or seating spaces.
Spotlights: Spotlights are used to highlight specific landscape features like shrubs, trees, or architectural details. They're easy to install and can make a big impact on the overall look of your outdoor space.
Pathway Lights: Pathway lights are used to illuminate walkways and driveways. They come in various styles to match your outdoor décor and are easy to install by simply sticking them into the grass or ground.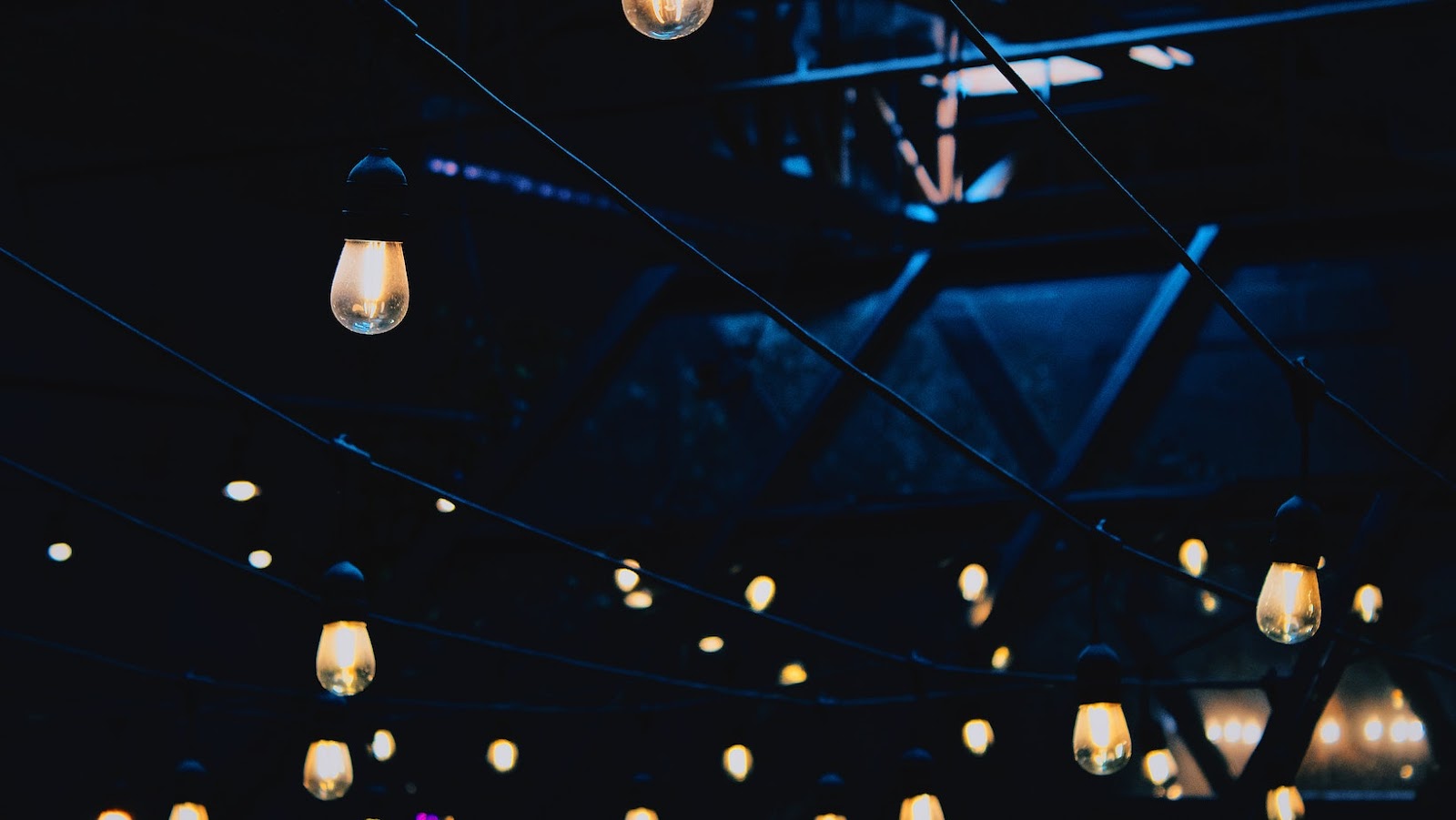 Floodlights: Floodlights are used to provide bright, all-around lighting to larger areas like patios, decks, or swimming pools. They're easy to install and have motion sensors to detect movement.
Once you've chosen your preferred outdoor lighting design, remember to follow the manufacturer's instructions for installation, including proper wiring and grounding.
Benefits of Outdoor Lighting
Outdoor lighting brings many benefits to your home, such as increased safety, enhanced curb appeal, and extended living space. Installing outdoor lighting in your backyard is an easy and affordable way to create a warm and inviting atmosphere.
Follow these steps to install backyard lighting effortlessly:
Decide on the placement of your lights and mark the spots.
Get a low-voltage cable and connect it to a transformer.
Insert the lights into the ground or attach them to your home.
Bury the cable at a depth of 3 to 6 inches.
Place the transformer in a protected location and plug it in.
Turn on the lights and see the magic of the illuminated backyard.
Pro Tip: Use LED lights for lower energy consumption and longer life span.
Factors to Consider Before Installing Outdoor Lighting
Before installing outdoor lighting, it is important to consider several key factors to ensure that the installation process goes smoothly and you get the desired end result.
Here are some factors to consider before installing outdoor lighting:
1. Purpose: Determine the purpose of your outdoor lighting and which areas you want to illuminate. This will help you determine the type and placement of lights needed.
2. Lighting Options: Look into different lighting options available such as LED lights, solar-powered lights, or traditional wired lights. Each option has its own benefits and limitations.
3. Wiring: Ensure that the wiring is compatible with your outdoor lighting system and safe for outdoor use. Proper wiring is crucial for preventing electrical hazards and system malfunctions.
4. Maintenance: Consider the maintenance requirements of the lighting system and the durability of the materials used. A low-maintenance system will save time and money in the long run.
Once you have considered these factors, you can proceed with the installation process. Make sure to follow the manufacturer's instructions and take proper safety precautions when connecting the lights.
Steps to Install Outdoor Lighting
Connecting the lights is the final step of installing outdoor lighting in your backyard. Here are the steps involved in this process:
1. After installing the lighting fixtures in their respective locations, connect the wires of each fixture to the cable in your main outdoor lighting circuit.
2. Strip the wires with a wire stripper, twist them together, and cover them with waterproof wire caps.
3. Once all the fixtures are connected, run the wire through a conduit and attach it firmly to the wall using clips or clamps.
4. Use a voltage meter to test the lighting circuit and ensure that it is working properly.
5. Make sure to bury any exposed wires underground or hide them using camouflaging techniques.
Following these steps will ensure that your outdoor lighting system is fully installed and functioning correctly, allowing you to enjoy a beautifully lit backyard in the evenings.
Troubleshooting Common Issues
Installing backyard lighting can transform your outdoor space into a charming and inviting oasis. However, like any home project, there may be common issues you may encounter while installing the lights. Here are some troubleshooting tips to help you through these problems:
1. Check if the power source is working correctly. If not, replace the power source and try again.
2. Make sure your lights' electrical cords are properly installed, with no exposed wires.
3. Check your lights' connections and ensure they are tightly connected.
4. If you're using solar lights, ensure they receive adequate sunlight for best results.
By following these tips, you can avoid common issues and enjoy the perfect backyard light setup in no time.
Maintenance Tips
Installing backyard lighting can enhance your outdoor space's ambiance and provide ample illumination for nighttime activities. Here are some tips to ensure a smooth installation process and proper maintenance of your backyard lights.
1. Choose the right lights Consider where and how you want to install the lights, pick the style you like to match the outdoor area's design, and choose the right bulbs for energy efficiency and brightness.
2. Connect the lights correctly Follow the manufacturer's instructions carefully and ensure that you have the right tools and equipment, including wires and pliers, to connect the lights securely.
3. Install switches or timers Install switches or timers, according to your convenience, to turn the backyard lighting on and off.
4. Regular maintenance Regularly clean and remove any debris or dirt on the light fixtures to keep them in optimal condition. Replace broken bulbs with new ones to ensure adequate illumination.
Proper maintenance will ensure long-lasting, energy-efficient backyard lighting, providing a warm and inviting atmosphere for your outdoor entertainment space.
Conclusion
In conclusion, connecting the lights and installing easy backyard lighting is an efficient and affordable way of transforming your outdoor space into a cozy and inviting haven.
By following the steps mentioned in the article, including setting a budget, selecting your lighting fixtures, mapping out your outdoor space, and connecting your lights, you can enjoy a beautifully lit backyard all year round.
Remember that safety should always come first when it comes to installing electrical fixtures. If you're unsure about any step in the installation process, consult a professional electrician to ensure that your lighting system is safe and secure.
Pro tip: Consider using LED light bulbs instead of traditional bulbs for energy-efficient and eco-friendly lighting that lasts longer and produces less heat.