The Benefits of Selling Art Online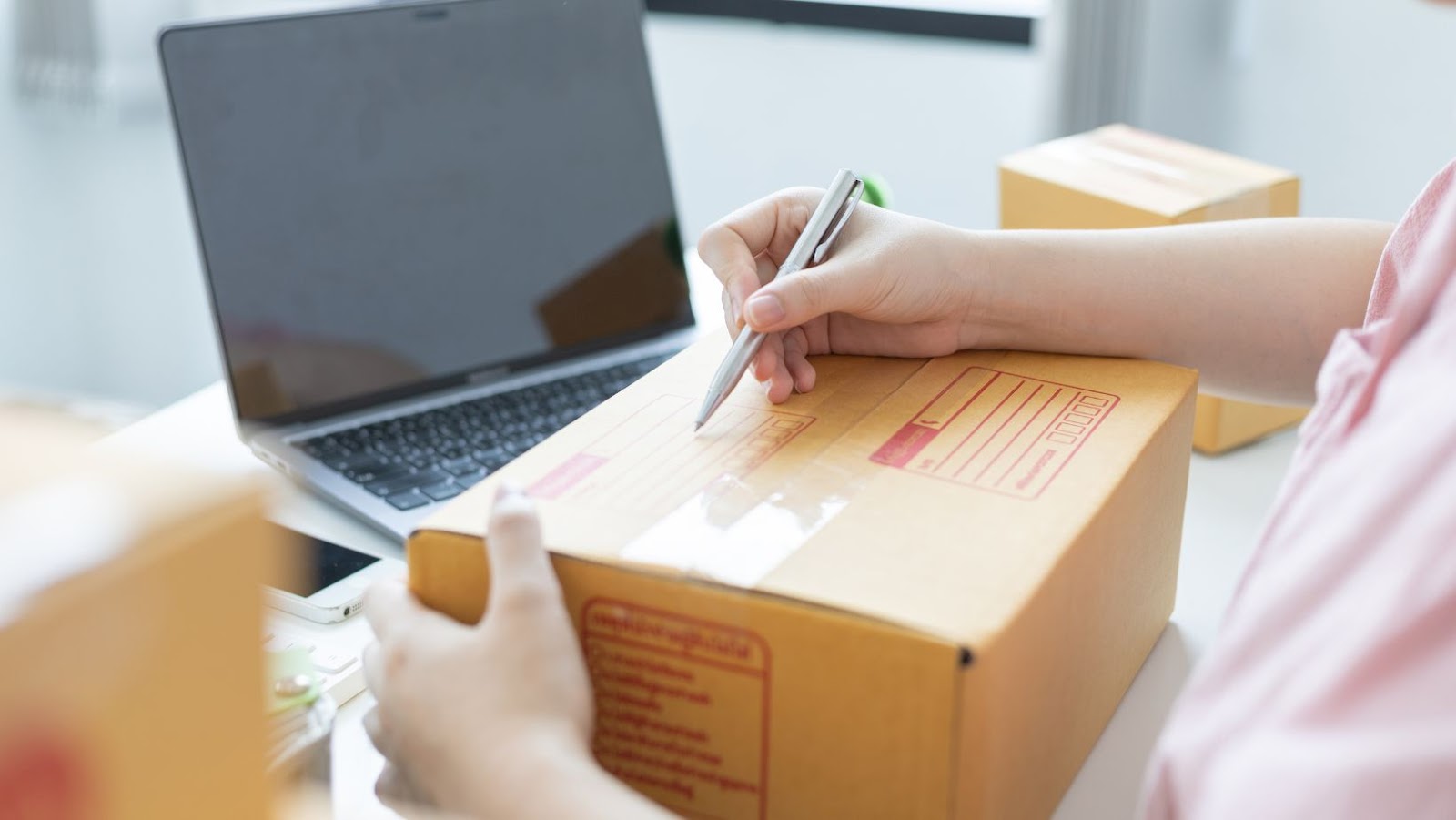 Selling art online can open up several new opportunities for artists. It allows artists to reach a much larger customer base than they would be able to in the traditional brick and mortar store setting.
Selling art online also allows artists to get access to payment processing services and marketing tools, which can be invaluable in the business of selling artwork.
In this article, we will discuss all the benefits of selling art online and how to get started.
Increased Reach for Your Art
Selling art online can increase reach and exposure for artists, providing a wider audience for their work than traditional galleries or exhibitions.
Here are some benefits of selling art online:
1. Increased visibility: Online selling platforms allow artists to showcase their artwork to a larger audience across the globe.
2. Greater control: Artists can have greater control over the sale of their work, from pricing to distribution.
3. Lower costs: Selling online eliminates the need for expensive gallery space and reduces overhead costs.
4. Direct communication: Artists can communicate directly with buyers, building relationships and providing a more personalized experience.
5. Access to data: Online selling platforms provide valuable data on buyer behavior and preferences, allowing artists to better understand and cater to their audience.
Selling art online can be a game-changer for artists looking to expand their reach, connect with new buyers, and increase the sales of their artwork.
Greater Sales Potential
Selling art online offers several benefits that can increase your sales potential and help you reach a wider audience of potential buyers.
Here are some key benefits of selling art online:
Larger audience: By selling art online, you can reach a larger audience of buyers from all over the world, 24/7, without any physical location limitations.
Minimal costs: Selling art online saves you the costs of renting or maintaining a physical space.
Better profit margins: Selling online cuts out the middleman, enabling you to keep a higher percentage of the sale price.
Better marketing opportunities: With the help of online platforms and social media, you can easily market your artwork to a larger and targeted audience while saving money on advertising.
Convenience: Selling online offers the convenience of managing your artwork sales, marketing, and shipping from the comfort of your own home.
Overall, the benefits of selling art online offer a greater sales potential for both established and emerging artists.
Lower Costs and Overheads
Selling art online can help artists lower costs and overheads, allowing them to keep more of their profits and expand their customer base.
Here are the benefits of selling art online:
Lower Startup Costs: Online platforms provide artists with an affordable and accessible way to showcase and sell their artwork. This can lower startup costs and reduce the need for expensive gallery space and rental fees.
Greater Flexibility: Selling art online allows artists to work on their own schedules, set their prices and self-promote without the traditional restrictions of gallery representation.
Increased Exposure: Online platforms give artists the ability to reach a larger audience, gain more exposure and build their brand quickly, without requiring the support of a physical location.
More Profit: Selling directly to customers through online platforms can increase the profit margins, as artists can cut out the middleman and enjoy a greater percentage of the sale.
Pro Tip: While selling art online offers many benefits, artists should ensure they're working with a reputable and established platform to avoid fraudulent buyers and sellers.
How to Start Selling Art Online
Selling art online is one of the most popular ways to make money as an artist. It's an easy and convenient way to reach potential customers without having to go through expensive traditional marketing channels.
With the right strategy, selling art online can not only be a lucrative business but also a great way to raise your profile as an artist.
This article will explore the advantages of selling art online, discuss effective strategies for doing so, and provide advice for how to get started.
Determine your Niche and Target Audience
Before you start selling art online, it's important to determine your niche and target audience to ensure success.
Here's how you can determine your niche and target audience:
Determine your artistic style and what sets you apart from other artists. This will help you identify your niche.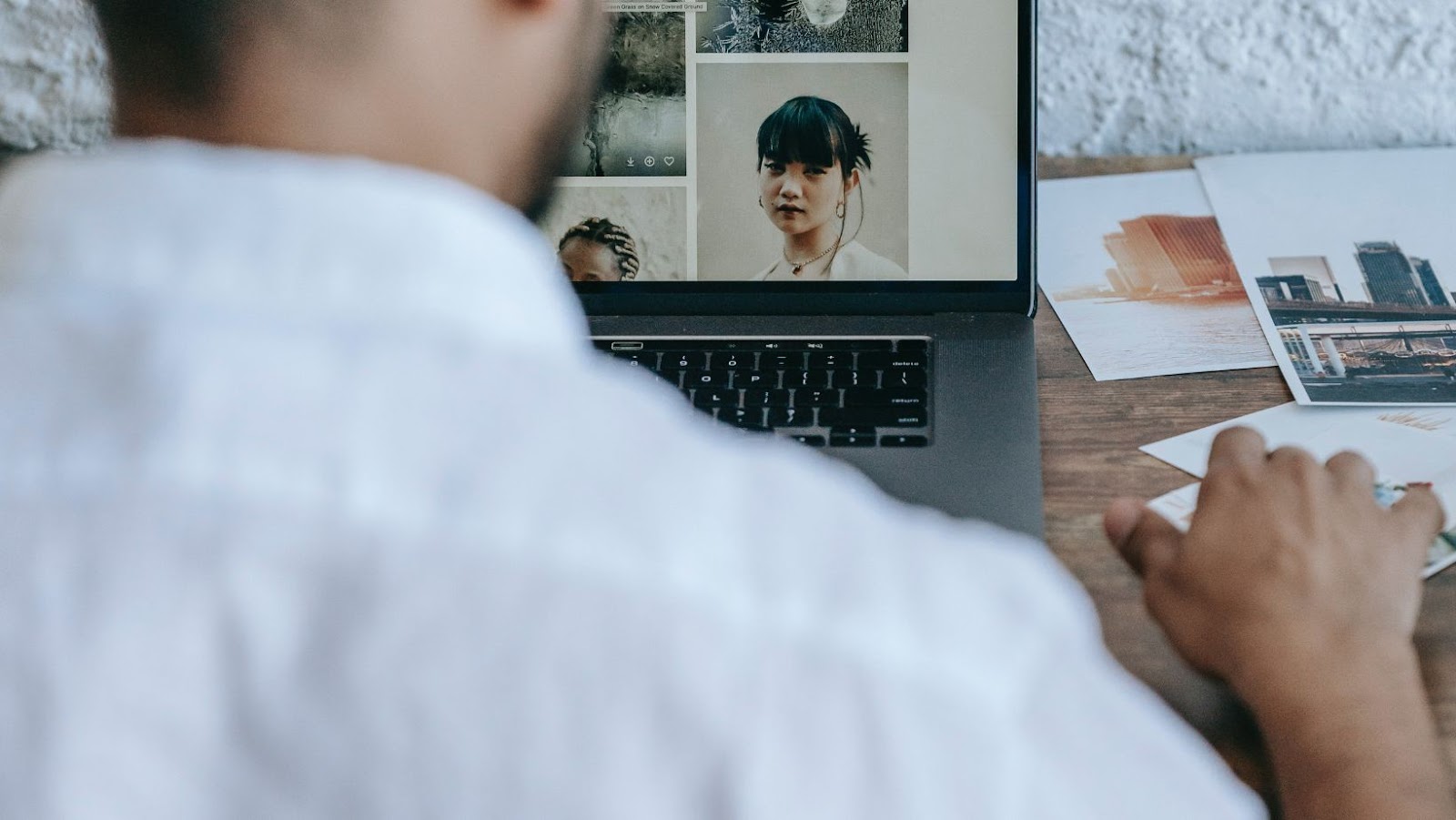 Research your competitors and identify gaps in the market that you can fill.
Define your target audience based on demographics such as age, gender, income, and interests.
Create a portfolio or website that showcases your artwork and appeals to your target audience.
Use social media and other online platforms to promote your artwork and connect with potential buyers within your target audience.
Remember to be authentic and passionate about your artwork, as this will help you connect with and build a loyal following of customers.
Pro Tip: Take advantage of online analytics to track and analyze your audience's behavior and preferences, enabling you to make informed marketing decisions.
Choose a Platform to Sell Your Art
If you are an artist looking to sell your artwork online, choosing the right platform is crucial to your success. Here are some popular options to consider:
1. Etsy: An online marketplace for handmade and vintage items, with millions of buyers worldwide. It is easy to set up an online shop and start selling your art.
2. Fine Art America: A platform that allows artists to sell prints, canvas prints, and other decorative items featuring their artwork.
3. Saatchi Art: An online gallery where artists can sell original paintings, drawings, sculpture and photography.
4. Shopify: An e-commerce platform that allows artists to create their own online store to sell their artwork.
Each platform has its advantages and disadvantages, so be sure to research and choose the one that aligns the best with your business goals.
Pro tip: Be sure to invest in high-quality photographs of your artwork, as this can greatly impact your online sales.
Develop Your Brand Identity and Optimize Your Listings
Developing a strong brand identity and optimizing your art listings are vital steps to successfully selling art online. It helps in establishing an online presence and attracting potential customers to your artwork.
Creating a brand identity involves developing a unique name, logo, and tagline that represents your artwork and appeals to your target customers. Optimizing your art listings involves using high-quality images that accurately showcase your artwork, writing compelling descriptions, and using relevant keywords and tags to improve its searchability. Additionally, utilizing social media and other marketing strategies can also help increase your exposure and generate more sales.
By leveraging the benefits of selling art online, such as being able to reach a wider audience and setting your own prices, you can turn your passion into a profitable business.
Promote and Market Your Art Effectively
One of the most effective ways to promote and market your art is to start selling it online, as it offers ample opportunities for exposure and revenue generation. Here are some benefits of selling your art online that you should consider:
Reach a broader audience: When you sell your art online, it's available for anyone around the world to view and purchase, making it easier to reach a larger audience and sell more pieces.
Cost-Effective: Selling art online is a cost-effective way to promote your work compared to physical galleries, which charge high commissions and often require inventory management and upkeep.
Better control over pricing: When selling art online, you have full control over the pricing of your artwork which means you can price your artwork with a more honest strategy.
Showcase your portfolio: Online platforms give you the chance to display an unlimited portfolio of your artworks to a global audience.
Detailed insights: Online platforms provide strong analytical tools to monitor sales performance and get meaningful insights into customers' preferences.
Pro Tip: When selling art online, make use of social media platforms to showcase your work and attract potential buyers. Instagram, Twitter and Facebook are the most effective platforms to get your artwork noticed.
Best Practices for Selling Art Online
Selling your art online is a great way to expand your reach, connect with customers, and get your artwork to an audience around the world. With today's technology, there are a variety of platforms available to help you gain exposure and start earning revenue from your artwork.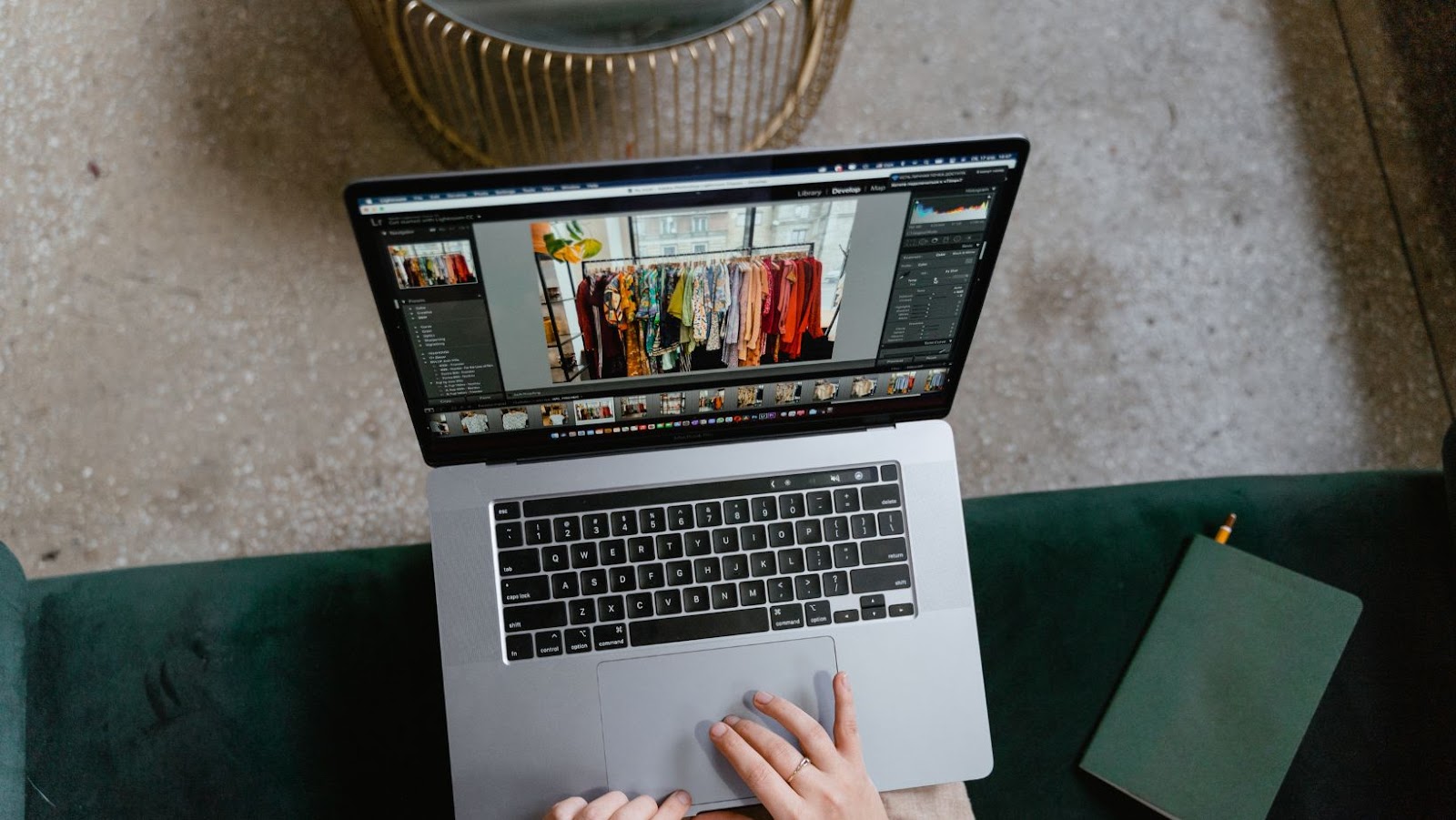 Let's look at some of the best practices for selling art online.
High-Quality Photos and Descriptions
As an artist, showcasing your creations online can give you access to a wider audience and an opportunity to sell more art. However, to be successful in selling art online, the quality of your photos and the accuracy of your descriptions matter significantly.
People buy art that appeals to them visually, so the quality of your photos is crucial. Make sure to use natural lighting and photograph your art from different angles to provide a clear representation of the colors, textures, and details. Additionally, adding context to your photos allows potential buyers to see your art in a real-world setting, which helps them to visualize how it may look in their home or office.
Beyond photos, your art descriptions should be well-written, informative, and accurately depict your art. Provide information such as the inspiration behind the piece, the materials used, and its size. Also, consider using emotional language to create a connection with potential buyers.
In summary, incorporating high-quality photos and descriptions of your art can help potential buyers to understand and appreciate your art, and ultimately lead to more sales. Remember to showcase your art with passion and confidence, and trust that the right buyer will come along.
Competitive Pricing Strategies
Competitive pricing strategies can help online art sellers attract more customers and stand out in a crowded market. Here are some best practices for selling art online and the benefits of doing so.
Establish a baseline price for your artwork based on factors such as size, materials, and your overall reputation in the online art community.
Research the prices of other artists selling similar artwork online.
Consider offering sales and discounts to incentivize customers to purchase your artwork.
Don't undervalue your artwork or underprice it just to make a sale.
The benefits of selling art online include reaching a global audience, reducing overhead costs, and building a portfolio of work that can lead to future opportunities.
Remember that as an online art seller, having a competitive pricing strategy is just one part of a successful business model. Conveying the story behind your artwork, showcasing high-quality images, and engaging with your customers are also critical components for building a loyal following. Pro tip: Start small and focus on a niche market before expanding your online art selling business.
Consistent Social Media Presence and Engagement
Having a consistent social media presence and engagement is crucial for artists who wish to sell their art online.
Here are some best practices to follow:
1. Post regularly: Create a posting schedule and stick to it. Make sure to post fresh content regularly to keep your followers engaged.
2. Use high-quality images: High-quality images of your art can make all the difference in catching the eye of potential customers. Make sure your images are well-lit, in focus, and showcase your art in the best possible light.
3. Engage with your followers: Respond to comments and messages promptly and encourage conversation. This builds a personal connection with your audience which can lead to a better chance of making sales.
4. Utilize hashtags: Use relevant hashtags to help your art get discovered by people who are interested in your style or subject matter.
By maintaining a consistent social media presence and engaging with your audience, you can effectively boost your visibility and sales as an artist online.
Overcoming Common Challenges Faced by Online Art Sellers
Selling art online allows creative individuals to reach a broader, global audience with their artwork. However, selling art online may come with several challenges, such as how to market your artwork, how to price your artwork, and how to handle customer inquiries.
In order to succeed in an online art business, it is important to be aware of these challenges and to know how to overcome them. Let's dive into the details.
Stiff Competition in the Online Art Market
The online art market is becoming increasingly competitive, making it challenging for online art sellers to stand out among the crowd. However, selling art online also offers unique benefits that can help overcome these challenges.
Here are some common challenges faced by online art sellers and the benefits of selling art online that can help overcome them:
Challenge 1: Limited exposure to potential buyers.
Benefit: Selling art online allows you to reach a global audience of potential buyers, expanding your reach and increasing your chances of making a sale.
Challenge 2: Difficulty in building a brand as an artist.
Benefit: Selling art online allows you to establish and maintain a brand image through your website, social media, and other online platforms.
Challenge 3: Lack of trust and credibility among buyers.
Benefit: Selling art online provides you with the opportunity to showcase customer testimonials, certifications, and other credibility-building measures to establish trust with potential buyers.
By utilizing the benefits of selling art online, online art sellers can overcome common challenges and succeed in the competitive online art market.
Difficulty in Standing Out from the Crowd
Online art selling has become increasingly popular in recent years. However, with the rise in popularity comes an increase in competition among online art sellers, making it difficult for artists to stand out from the crowd. Here are some common challenges faced by online art sellers and how to overcome them:
1. Limited reach: Selling art online has the potential to reach a vast audience, but with the overcrowded market, it's essential to stand out. Utilize social media and other marketing strategies to showcase your art and reach a broader audience.
2. Pricing: Determining the right price point for your art can be challenging. Researching the market, understanding your demographic, and using analytics to track your sales can help you find the right price point.
3. Shipping and Handling: Shipping artwork securely and cost-effectively can be a challenge. Researching the best shipping and handling options for your art and including those costs in your prices can make the process smoother.
By utilizing these techniques, you can overcome the common challenges faced by online art sellers, and enjoy the numerous benefits of selling art online.
Managing Taxes, Shipping, and Inventory
Selling art online presents a host of challenges to art sellers, from managing taxes and shipping to inventory control. However, with a few best practices, online sellers can overcome these obstacles and maximize their profits.
Managing Taxes: Art sellers need to understand the tax laws relating to their online sales. Ideally, they should consult with a tax professional to ensure they are filing the right forms and paying the proper taxes.
Shipping: Shipping can be expensive and time-consuming. Art sellers should consider using a shipping calculator to accurately price their artwork and choose cost-effective mailing options like flat-rate boxes.
Inventory: Online art sellers should keep track of their inventory to avoid overselling or underselling. They can use inventory management software to track their artwork, streamline communication with customers, and generate reports to monitor sales.
With careful planning and execution, online art sellers can reap significant financial benefits by displaying their artwork to a broader online audience.
Pro Tip: Art sellers can consider partnering with local galleries or selling at art fairs to expand their reach and gain more visibility for their work.
Conclusion: Success Tips for Selling Art Online.
Selling art online offers several benefits for artists, such as greater reach, reduced overhead costs, and the ability to build a fan base. However, it can also be a challenging endeavor. Here are some success tips for artists looking to sell their art online:
1. Develop a strong online presence: Your website or social media page should be visually appealing, easy to navigate, and optimized for search engines.
2. Offer high-quality images of your artwork: High-quality images help potential buyers see the details and textures of your artwork.
3. Set the right price for your artwork: Research the market and set competitive prices for your art.
4. Provide exceptional customer service: Respond promptly to customer inquiries and provide clear and accurate information about your artwork.
5. Network with other artists and art enthusiasts: Collaborating with other artists and engaging with art communities can help you build your profile and establish your brand.
By implementing these success tips, artists can not only increase their sales but also build a loyal customer base online.