The Technology Requirements for Online Courses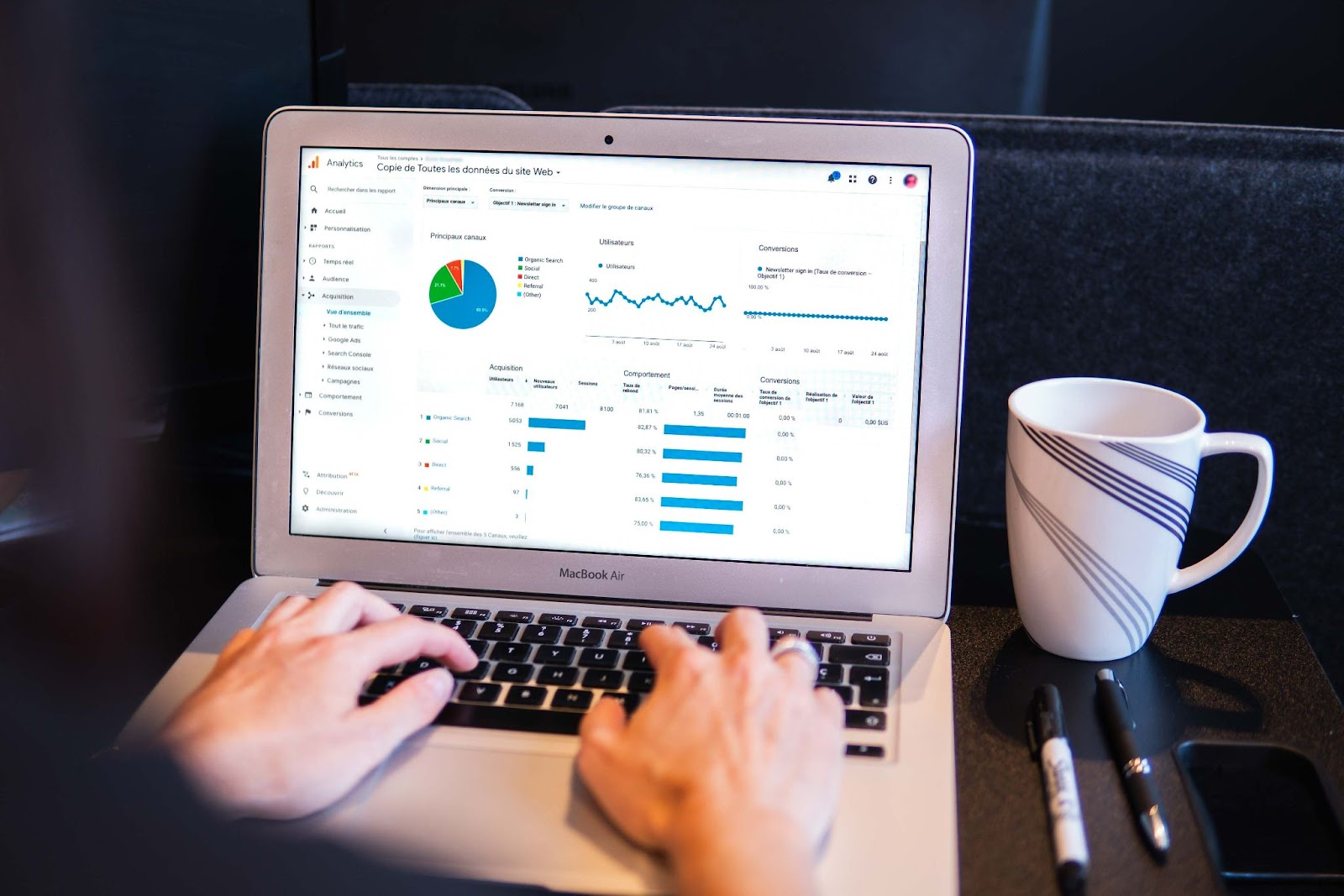 When talking about the technology requirements for running an online course, it's important to think about the platform you'll use and the devices the students will be using.
In this section, we'll discuss the various requirements that are necessary for successful online course delivery. We'll cover hardware, software and other technical requirements you'll need to take into consideration.
A Rep Selling Online Courses is Speaking with a Prospect
When it comes to online courses, there are minimum hardware and software requirements that must be met to ensure a smooth learning experience. To participate in an online course, you will need:
Hardware – A computer, laptop or mobile device with a stable internet connection and a microphone and speaker or headphones to engage in online discussions.
Software – A web browser such as Google Chrome, Firefox or Safari, and software programs such as Microsoft Office or Google Docs.
It is essential to ensure that your computer meets the minimum RAM, processor and storage requirements specified by the online course provider. Failing to meet these requirements can result in slow loading times, frequent crashes, and an overall frustrating learning experience.
Pro tip: Before enrolling in an online course, be sure to review the minimum hardware and software requirements to ensure that your technology is up to the task.
Processor, RAM and Hard disk requirements
When it comes to technology requirements for online courses, it's essential to ensure you have the right processor, RAM, and hard disk capabilities to smoothly operate the online coursework.
Processor: Online courses require faster processors, with a minimum of Intel Core i3 or AMD Ryzen 3 Processor. The processor speed should be at least 2GHz to avoid any lag time.
RAM: Random Access Memory or RAM should be at least 8GB or more, which will ensure your computer can handle multiple apps and browsers simultaneously, resulting in a smoother learning experience.
Hard Disk: You should have a hard disk of at least 500GB, which will enable you to store files, documents, and videos that will be shared during the course.
Before enrolling in an online course, it's necessary to check the technology requirements to ensure you have the necessary tools to learn optimally.
Pro tip: In case you don't meet any of the technology requirements, you can always consider upgrading your hardware or purchasing a new device that aligns with the course's specifications.
Operating System requirement and versions
When it comes to operating system requirements and versions for online courses, it's typically recommended to use the latest version of your preferred operating system to ensure optimal performance, security, and compatibility with the online course software. Most online course providers support popular operating systems such as Windows, macOS, iOS, and Android.
Here are some common minimum operating system requirements:
Windows:
– Windows 7 or later
– Latest version of Google Chrome or Mozilla Firefox
– A broadband internet connection
macOS:
– macOS 10.12 Sierra or later
– Latest version of Google Chrome or Mozilla Firefox
– A broadband internet connection
iOS:
– iOS 11 or later
– Latest version of Safari, Google Chrome, or Mozilla Firefox
– A broadband internet connection
Android:
– Android 6.0 or later
– Latest version of Google Chrome or Mozilla Firefox
– A broadband internet connection.
Software Requirements such as MS Office and Browsers
As part of the technology requirements for online courses, it is necessary to have certain software requirements such as MS Office and browsers to ensure optimal performance and functionality.
Most online courses require various tools that facilitate learning and communication, including:
Browsers: Chrome, Firefox and Safari. Every online course has recommendations for optimal browser settings.
MS Office: Some courses may require tools such as Excel, PowerPoint or Word to complete certain assignments or tasks.
Additionally, it is important to have an updated operating system and a reliable internet connection to access online resources.
Before enrolling in an online course, it is advisable to review the technology requirements to ensure you have the necessary software and hardware to succeed.
Internet Connection
When it comes to online courses, having a stable internet connection is essential. To ensure you have the necessary internet connectivity for an online course, make sure to take the following steps:
Check your internet speed: A high-speed internet connection is recommended for online learning. Check your internet bandwidth to make sure it meets the minimum requirements for video and audio streaming.
Test your connection: Before the course starts, test your internet connection to make sure it's stable and reliable. You can use various online tools to test your connection speed.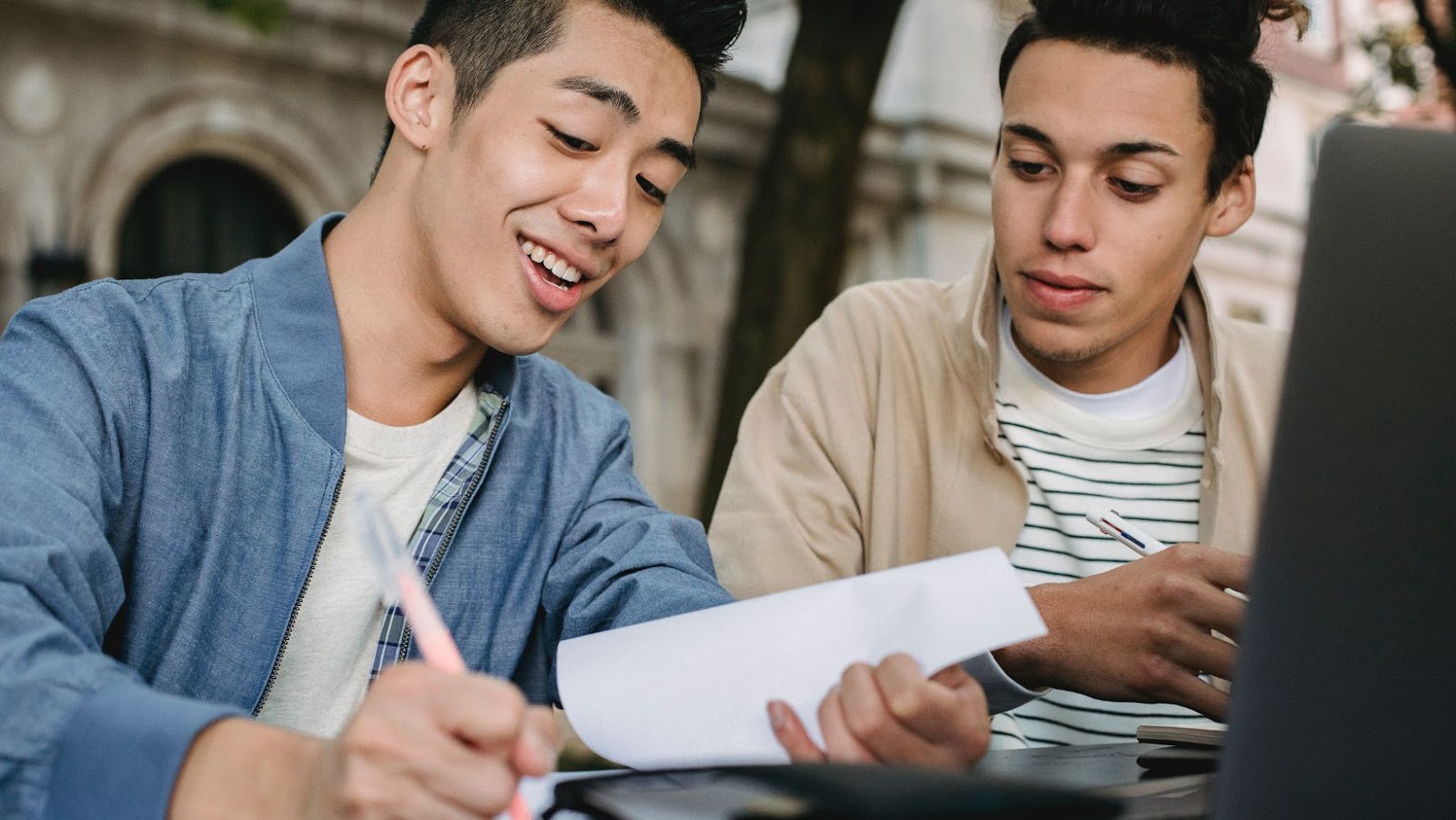 Consider backup options: In case your internet goes down, consider having a backup plan to ensure you don't miss any important classes or deadlines. This could include having a mobile hotspot, accessing an internet cafe or library, or asking a neighbor or friend for help.
By taking these steps, you can ensure that you have a smooth and uninterrupted online learning experience.
Minimum download and upload speeds for video-streaming courses
The minimum download and upload speeds required for video-streaming courses vary depending on the type of course and the quality of the videos. Most online courses recommend a minimum download speed of 3 Mbps and an upload speed of 0.5 Mbps.
However, if the course includes videos in high definition or 4K, the recommended minimum download speed increases to 5-8 Mbps, and the recommended minimum upload speed increases to 1 Mbps.
It is essential to check the technology requirements for each individual course before enrolling to ensure that your internet connection meets the minimum requirements. Otherwise, you may experience buffering or low-quality video, which can hinder your learning experience.
Wired versus Wireless Connections
When it comes to technology requirements for online courses, there are two types of connections: wired and wireless.
Wired connections use an Ethernet cable to connect your device directly to your internet modem or router, while wireless connections use your device's WiFi capabilities to connect to a wireless network.
While both connections can be used for online courses, wired connections are generally more reliable as they provide a more stable and faster connection than wireless ones. Wireless connections can be prone to interference from other devices and can experience signal loss, resulting in slow or dropped connections.
When considering which type of connection to use for your online course, it is recommended to use a wired connection if possible. If a wired connection is not available, make sure that your wireless network is secure and that your device is in close proximity to your router to minimize the risk of connectivity issues.
Choosing the right ISP
When it comes to choosing the right Internet Service Provider (ISP) for online courses, several factors should be considered to avoid any technical issues or disruptions.
Here are some essential features that your ISP should provide:
Bandwidth: Online courses require high-speed internet to stream videos, download course materials, and participate in live sessions without buffering or interruptions. Therefore, your ISP should offer bandwidth speeds ranging from 25Mbps to 100Mbps to support online courses effectively.
Reliability: A reliable internet connection is crucial for online courses, as any disruptions can cause you to miss essential course material or live sessions. Therefore, choose an ISP with a good reputation for service reliability and minimal downtime.
Data Caps: Online courses involve frequent downloading and uploading of materials, such as videos and documents, which can consume a large amount of data. Therefore, choose an ISP that does not have any data caps or offers high data allowances to avoid unexpected additional expenses.
Pro tip – It is always best to test your internet connection speed before taking an online course to ensure you meet the technology requirements.
Communication and Support
When enrolling into one of our online courses, it is essential that the student and the instructor have an effective way to communicate. We believe that having an effective communication channel and support system is essential for a successful online course.
This section will explain what communication and support services can be provided.
Email and Messaging Support
In order to provide excellent customer service for online courses, it is essential to have reliable email and messaging support.
Here are the reasons why:
Firstly, email support allows students to ask questions and receive quick responses from customer service representatives without requiring real-time interaction.
Secondly, messaging support provides an efficient and convenient way for students to communicate directly with their instructors or student support representatives in real-time. Messaging support can also help build a sense of community among online learners.
Additionally, having both email and messaging support ensures that students have multiple options for reaching out and receiving support, which can lead to increased satisfaction and success in their courses.
Therefore, it is important for online courses to have both email and messaging support options readily available for their students.
Discussion Forums and Groups
Discussion forums and groups are essential for online courses as they provide a platform for communication and support among learners and instructors, enhancing the quality of the learning experience. Learners can share their knowledge, discuss course material, and collaborate on assignments, fostering a sense of community and engagement. Instructors can answer questions, provide feedback, and monitor course progress, facilitating personalized learning.
To ensure that learners can access these forums and groups, the technology requirements for online courses need to be met. These include a stable internet connection, a compatible device such as a computer or tablet, and specific software or applications such as email, messaging apps, and learning management systems.
As a rep selling online courses, it's crucial to inform prospects of these requirements and highlight the benefits of using discussion forums and groups to connect with other learners and instructors. Pro tip: Encourage learners to participate in discussion forums and groups to enhance their learning experience and gain valuable knowledge and insights from their peers.
Virtual Office Hours and Appointments
Virtual office hours and appointments are an essential component of online courses. With virtual office hours and appointments, students can easily connect with their instructors and receive personalized support and guidance throughout their coursework.
Here are the technology requirements needed for effective virtual office hours and appointments:
Reliable internet connection: To attend virtual office hours and appointments, students need a reliable internet connection that can support video conferencing and screen sharing.
Webcam and microphone: A webcam and microphone are necessary for students to participate in virtual office hours and appointments actively.
Zoom or other video conferencing software: Instructors should use video conferencing software like Zoom for virtual office hours and appointments, which allows for easy screen sharing and a more collaborative learning experience.
Email or messaging system: Instructors should offer an email or messaging system to allow students to ask questions outside of virtual office hours.
With virtual office hours and appointments, students have the flexibility and convenience of accessing the support they need, which is a critical component of effective online learning.
Real-time Video Conferencing
Real-time video conferencing is an essential technology requirement for online courses, as it allows for seamless communication and support between instructors and students.
Video conferencing platforms like Zoom and Google Meet provide a dynamic and engaging learning experience that emulates the traditional classroom environment. The benefits of real-time video conferencing in online education include:
Direct communication with instructors and peers
Live demonstrations and discussions
Instant feedback and support
When choosing an online course, it's vital to ensure that the institution or organization utilizes a reliable video conferencing platform that meets your technological needs. Make sure to check for factors such as bandwidth requirements, device compatibility, and security measures to ensure a smooth and secure learning experience.
Phone and Chat Support
When it comes to online courses, having phone and chat support is crucial to ensuring a positive student experience. Not only does it give students a platform to ask questions, but it also establishes credibility and legitimacy for the course and instructors.
However, to make sure phone and chat support run smoothly, the technology requirements should be met. A fast and stable internet connection is required for seamless communication between the student and support staff. Proper software and hardware must also be in place to facilitate the chat and phone-based support.
In a conversation with a prospect, it is important to emphasize the presence of 24/7 phone and chat support to offer assistance and reinforce the credibility of the course. Establishing technology requirements and the availability of these support services may prove crucial in convincing potential students. This can even help the student compare your course from others available in the market.
Pro tip: Ensure a well-trained support team to provide top-quality services to the students.
Technical Support for Troubleshooting New Technology
When it comes to offering technical support for troubleshooting new technology, there are a few key strategies that can help ensure a smooth and seamless learning experience for online students.
Start by identifying the specific technology requirements for the online course, including hardware and software specifications, internet connection speed, and any additional tools or resources that may be needed.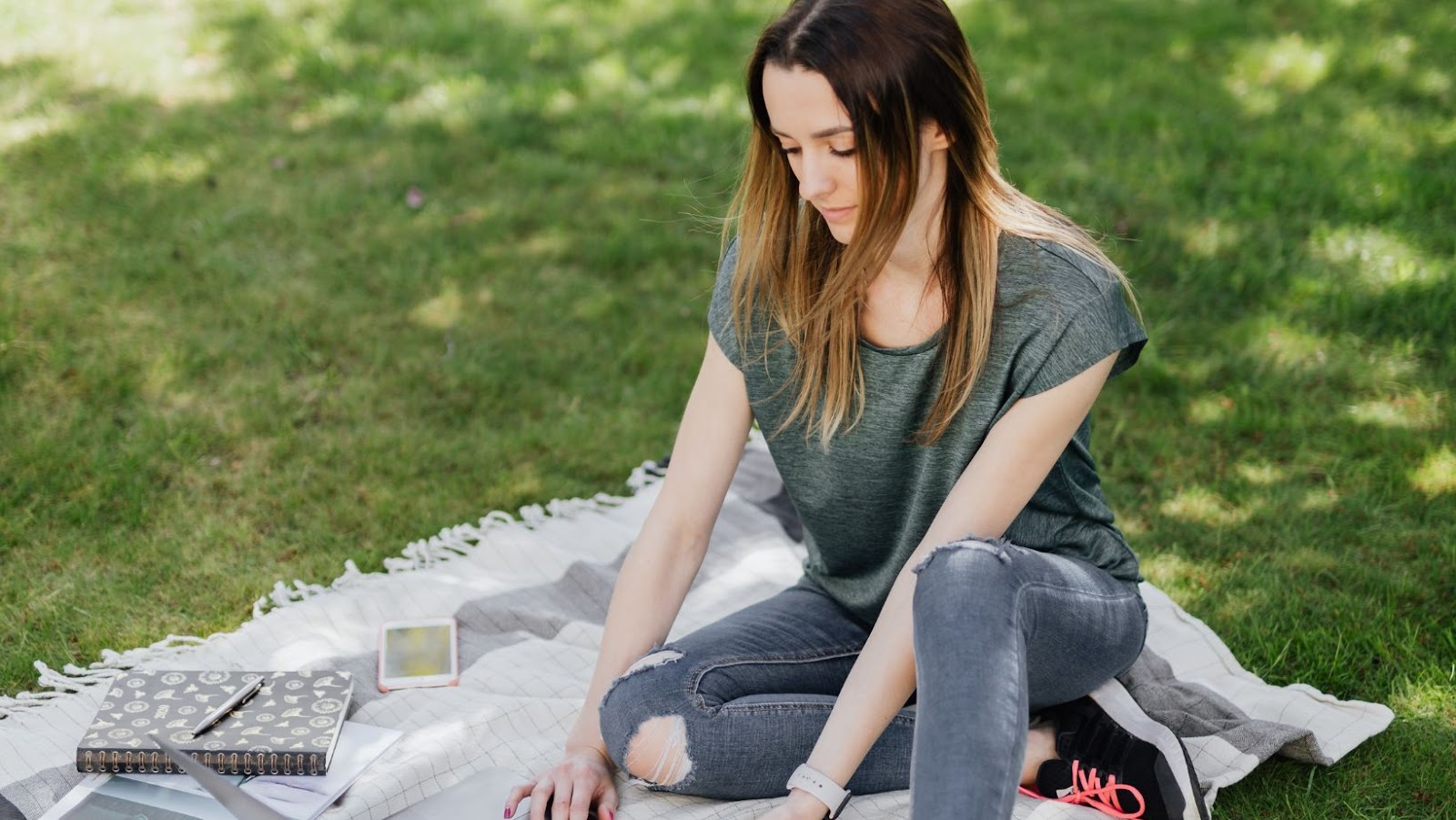 Once you have a clear understanding of these requirements, you can provide clear and concise instructions to students for troubleshooting common issues, such as slow internet speeds, software compatibility issues, or hardware malfunctions.
Additionally, be sure to offer multiple channels for communication and support, such as email, phone, chat, and video conferencing, to accommodate different learning styles and preferences.
By taking a proactive and comprehensive approach to technical support, online educators and instructors can help ensure a positive and rewarding learning experience for all students.
Learning Management System (LMS)
A Learning Management System (LMS) is an important aspect of any successful online course. It is the main platform which allows you to provide your content, interact with your students, and track their progress.
In this section, we will go over the technology requirements for an online course in order to properly use an LMS.
Key Features of an LMS
A Learning Management System (LMS) offers several key features that can benefit online courses by providing a cohesive platform for managing, organizing, and delivering course materials.
Some of the essential features of an LMS include:
Course content management: An LMS offers tools for organizing and delivering multimedia course materials, such as video, audio, and interactive content.
Tracking and Reporting: LMS provides features to track and monitor student progress and performance through course assessments, quizzes, and surveys. It offers reporting options to provide insights into how students are interacting with the course material.
Communication and Collaboration: LMS facilitates communication between students and instructors through features like discussion forums, chat, and messaging to enhance student engagement and collaboration.
Customization and Personalization: LMS provides the flexibility to customize course materials, branding and personalization options, and a user-friendly interface with easy navigation.
Easy Access: LMS is accessible on multiple devices, including smartphones and tablets.
Choosing the right LMS can improve the learning experience of students and streamline the course's management for instructors.
Choosing the Right LMS for Your Needs
Selecting the right Learning Management System (LMS) for your online course is crucial to the success of your e-learning program. Here are some essential factors to consider while choosing an LMS that fulfills your business needs:
1. Content management System (CMS): Look for an LMS that supports multimedia content, cloud-based hosting, and responsive design.
2. User experience: The user interface must be intuitive and user-friendly to ensure seamless navigation.
3. Scalability: Choose an LMS that can easily scale up or down to meet changing course demands.
4. Security: Ensure that the LMS is equipped with stable protocols and measures to secure sensitive data.
5. Integrations: Check if the LMS supports integrations with third-party tools such as authoring tools, video conferencing tools and CRM software.
6. Analytics: Choose an LMS that provides analytics and reporting tools to track learner demographics and engagement levels.
By keeping these critical factors in mind and asking the right questions, you can select the best Learning Management System that will help you achieve your e-learning goals.
LMS Compatibility and Integration with Other Tools
As a representative selling online courses, it is important to understand the technology requirements for offering an online course. One critical component is the Learning Management System (LMS) and its compatibility and integration with other tools.
The LMS should integrate seamlessly with other tools like video conferencing software, content authoring tools, and virtual classrooms. This helps to provide a better learning experience for your students.
When choosing an LMS, ensure that it supports SCORM or xAPI, which are standards for tracking and reporting learning progress. Additionally, it should offer customization features to suit your needs.
Keep in mind that the LMS should be user-friendly, reliable, and easily accessible to your students. By ensuring that the LMS is compatible and well-integrated with other tools, you can create an engaging and effective online learning experience that meets the needs of your audience.
Pro Tip: Before choosing an LMS, thoroughly research its features, compatibility, and integration capabilities to ensure it meets your course requirements.
Course Content Creation and Access
When creating and hosting an online course, the content is one of the most important components. From delivering lessons, courses, and training materials, the content will help your customers interact and understand the material.
As such, it's important to consider the technology requirements for managing, creating and accessing content for your online courses.
Creating and Distributing E-books
Creating and distributing e-books is a great way to enhance your online course content and provide additional value to your students. Here are the steps to follow to create and distribute your e-book:
1. Decide on the topic of your e-book and the format you will use.
2. Write and format your e-book using specialized software like Adobe InDesign.
3. Convert your e-book to PDF format.
4. Determine the platforms for distributing your e-book such as Amazon or your course platform.
5. Market and advertise your e-book using social media and email marketing.
By incorporating e-books into your online courses, you are providing your students with additional resources and learning materials that can enhance their overall learning experience. E-books can also help you to establish yourself as an authority in your field and increase your course revenue over time.
Audio and Video Production and Integration
As a rep selling online courses or a content creator, it's important to understand the basics of audio and video production and integration to ensure your course content is of high quality and engaging to your audience.
To create effective video content, having a high-quality camera, a good microphone, and proper lighting are essential. For audio content, investing in a good quality microphone is crucial to ensure a clear sound is captured. Integration of these media elements can enhance the learning experience.
In addition, choosing the right software and tools to edit and integrate these media files is also important. Adobe Premiere Pro or Final Cut Pro are great options for video editing, while Audacity or Adobe Audition are good for audio production.
By improving the production quality of your online course's audio and video elements, you can increase student engagement and create a more effective learning experience.
HTML and CSS Authoring Tools
When it comes to authoring online course content, having the right tools can make all the difference, especially when it comes to HTML and CSS. Here are some of the best HTML and CSS authoring tools available to course creators:
1. Adobe Dreamweaver: This is a powerful tool for both beginner and advanced course creators, offering a visual editor, code editor, and live view.
2. Sublime Text: Ideal for those who prefer a simple, yet powerful code editor for creating HTML and CSS content.
3. Brackets: An open-source editor designed for web design and development, offering a live preview that updates with every change made.
4. Visual Studio Code: This tool is highly customizable and includes features such as syntax highlighting, bracket matching, and code snippets.
With the right tool, creating online courses with HTML and CSS can be a breeze, making it easy to create engaging and highly-responsive course content.
Learning Resource Accessibility (LRA)
When it comes to creating and accessing online course content, it's important to consider Learning Resource Accessibility (LRA). This means ensuring that course materials are designed and delivered in a way that is accessible to all learners, including those with disabilities or learning challenges.
The technology requirements for online courses must be met, including having assistive technology available for students who require it, such as screen readers or captioning software. Additionally, course content must be designed with accessibility in mind, including the use of clear and simple language, alt-text for images, and captioning on videos.
As a rep selling online courses, it's crucial to ensure that your course offerings meet LRA standards and offer accommodations for those who may need them. This not only provides equal access to learning opportunities but can also expand your potential student base.
Offline Content Access and Synchronization.
Offline content access and synchronization is crucial for online courses, as it allows users to access course materials even without an internet connection and provides the ability to sync progress when a connection is restored.
To ensure this functionality, there are specific technology requirements when creating and accessing online courses. Course creators should use a learning management system (LMS) that allows for offline access and synchronization. They should also choose content formats such as PDFs or videos that can be easily downloaded and accessed offline.
Learners should have a device that supports offline access and syncing, such as a laptop or tablet, and should ensure that their LMS has an offline mode.
Having these technologies in place ensures that learners can access course content whenever and wherever they need it, regardless of their internet connectivity.