What Should You do if You Suspect Your Main Electrical Panel is Not Grounded?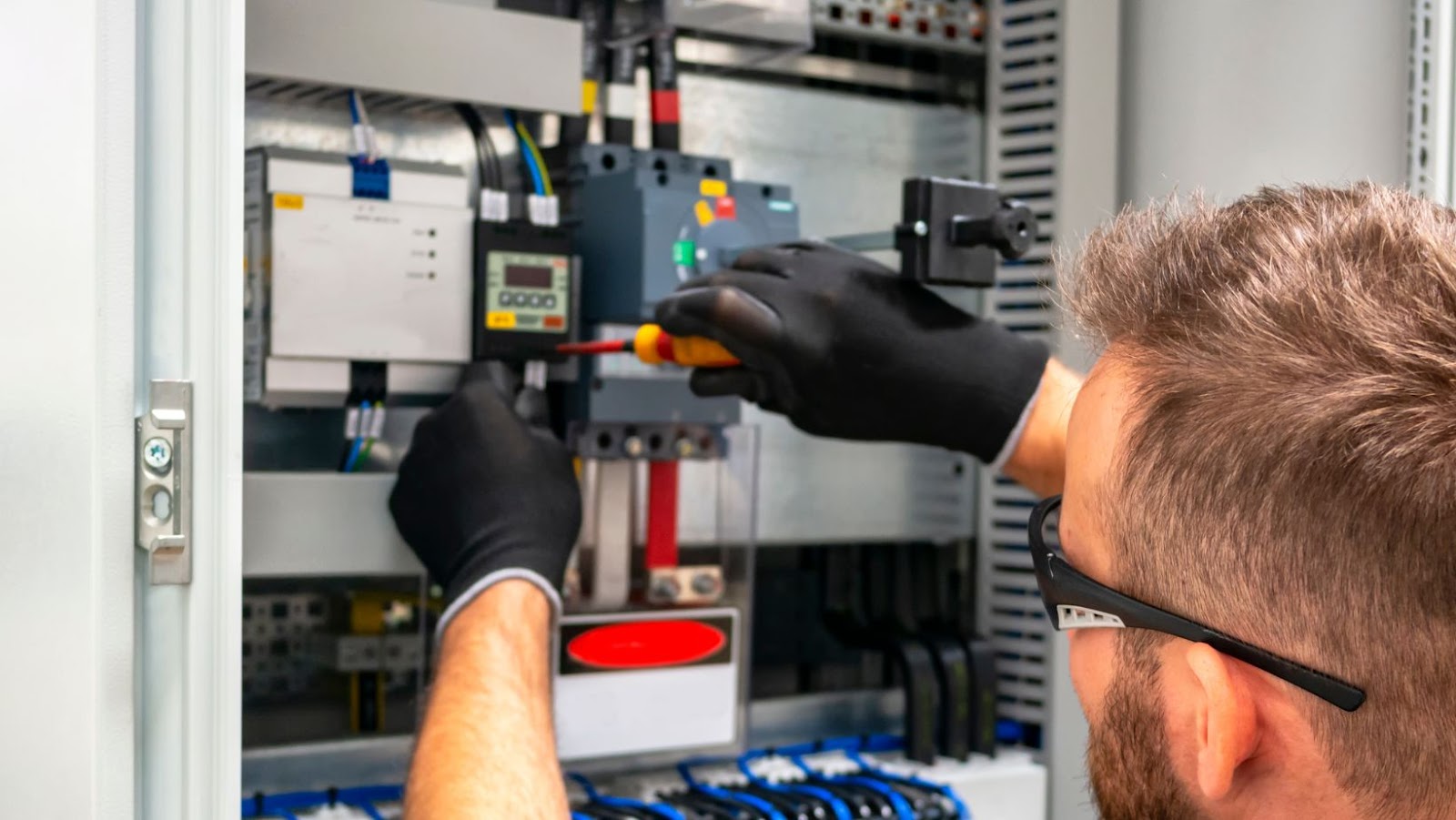 Are you worried about your home's safety due to aging electrical systems? Is there a risk of fire, electromagnetic radiation, or shocks from faulty wiring? It is essential to understand how your house's main electrical panel is grounded.
Here's the information you need to know. You can rest easy knowing your home is safe!
How is Your Houses Main Electrical Panel Grounded
The main electrical panel of your house must be properly grounded to ensure safety and avoid electric shocks, fires, and damage to your electrical devices. A grounding system provides a low-resistance path for electric currents to flow in case of a fault or surge, preventing the buildup of voltage and potential hazards.
Here are the basics of electrical panels and grounding:
An electrical panel is the central distribution point for electricity in your home, receiving power from the utility company and dividing it into circuits that power your lights, outlets, and appliances. Grounding refers to the connection of the electrical panel to a grounding electrode system, usually made of copper or steel rods, buried underground, or driven into the earth. The grounding system provides a safe route for stray currents to travel to the earth, preventing electrical shock or damage to your devices. It also protects against lightning strikes and reduces electrical noise and interference. A qualified electrician should always install, inspect, and maintain your electrical panel and grounding system. Don't hesitate to ask for professional advice if you encounter any electrical problems or concerns in your home.
Pro Tip: Install Ground Fault Circuit Interrupters (GFCIs) in your electrical circuits to protect against electric shocks caused by faults in appliances or wiring.
Components of an Electrical Panel
The main electrical panel is the core of your house's electrical system, and it consists of several essential components. One of the crucial components of an electrical panel is its grounding system. Grounding provides a path for electrical current to flow into the earth's surface safely, preventing electrical shock and electrical fires.
Here's how your house's main electrical panel is grounded: The grounding system of an electrical panel includes the grounding electrode conductor, which is a copper wire that's connected to a metal rod in the ground. The grounding electrode conductor connects the grounding electrode, the electrical panel, and any other metallic components of the house's electrical system. A properly installed grounding system ensures that any electrical current entering the house is dissipated harmlessly into the earth's surface.
Understanding The Grounding System
The grounding system of your home's electrical panel is a vital safety feature that protects you and your household electrical devices from electrical shock and damage from power surges.
The ground system is designed to direct any excess electrical current to the ground to prevent it from flowing through your electronic devices or causing electrical fires. Here's how it works: The electrical panel contains a grounding bus bar connected to a copper wire that runs from the main panel to a grounding rod driven into the ground. The neutral wire, also connected to the bus bar, carries current back to the panel from your devices. If any excess current occurs, the grounding wire directs it to the grounding rod, which dissipates it into the earth.  To ensure the system functions optimally, the grounding wire must be adequately sized according to your electrical system's total amperage, and the grounding rod must be installed in a moist area to achieve a stronger electrical connection.
Understanding the grounding system is essential for maintaining a safe home electrical system.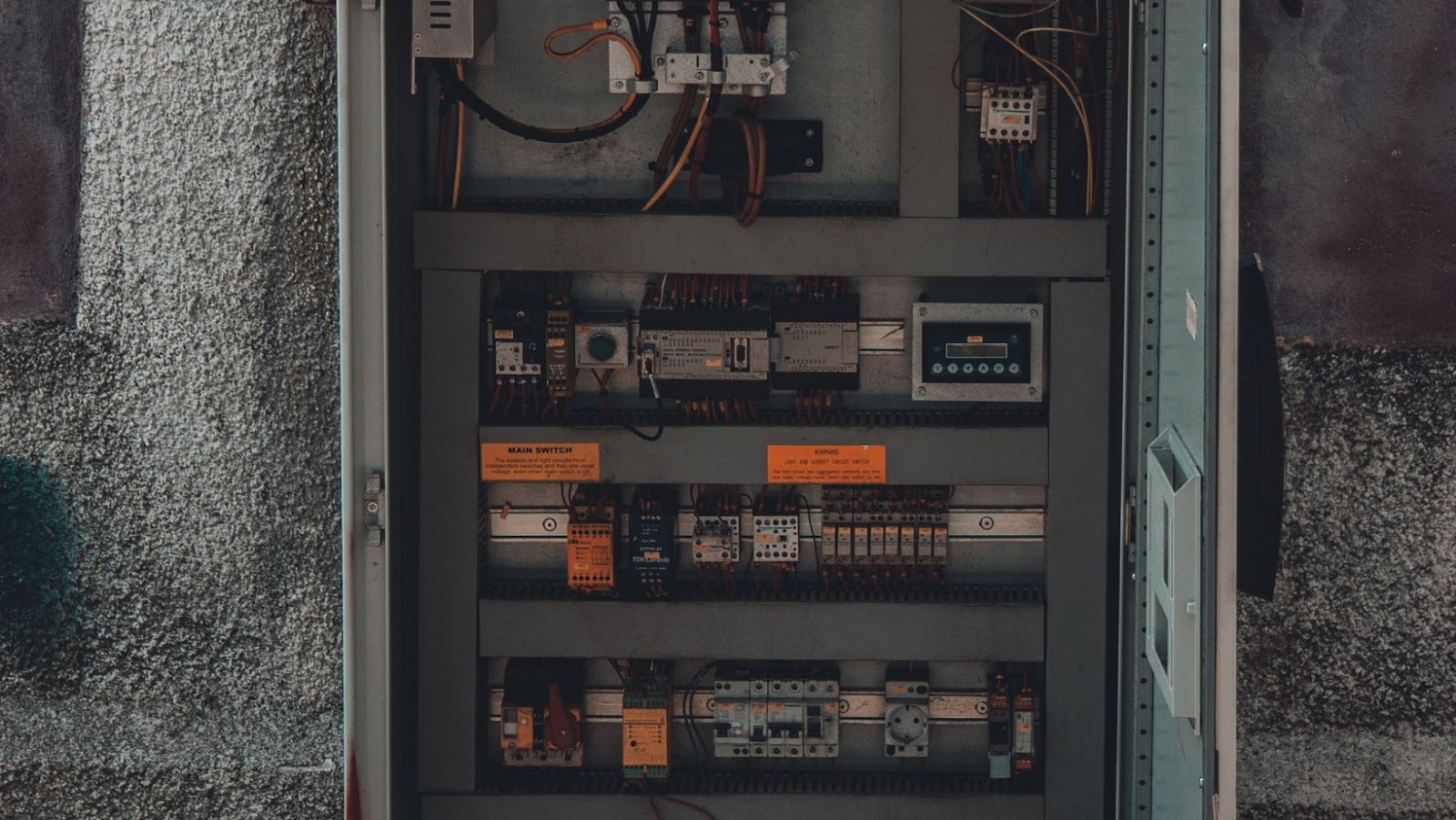 Benefits of a Grounded Electrical Panel
The main benefit of grounding your electrical panel is to ensure the safety of your home and its occupants. A grounded electrical panel reduces the risk of electrical shock and electrical fires by providing a safe path for excess voltage to travel to the ground.
Here are some other benefits of a grounded electrical panel:
1. Protection for your appliances and electronics: Grounding your panel helps protect your appliances and electronics from damage caused by unstable electrical currents. 2. Reduced insurance premiums: Many insurance companies offer lower premiums for homes that have a properly grounded electrical system. This is because grounded panels reduce the risk of electrical fires. 3. Better overall electrical performance: Grounding allows for more stable electricity flow, improving the overall performance of your electrical system.
Pro Tip: It is recommended that you have a professional electrician check your panel to ensure it is properly grounded to avoid any potential hazards.
Steps For Properly Grounding an Electrical Panel
The main electrical panel in your house should be properly grounded to ensure the safety of your home's electrical system. Here are the steps to properly ground your electrical panel:
First, turn off the power supply to the electrical panel by switching off the main breaker.
Locate the grounding rod or the water main grounding wire near the panel. It should be directly connected to the panel.
Clean the grounding wire and the end of the grounding rod using a wire brush to remove corrosion and ensure a good connection.
Connect the grounding wire to the grounding rod by using a grounding clamp.
If the water main is used for grounding, wrap the grounding wire around the pipe and connect with a grounding clamp.
Once the grounding wire is connected, turn on the main breaker and test the circuits to ensure they are working properly.
Pro Tip: If you are unsure about properly grounding your electrical panel, hire a licensed electrician to do the job for you. It's better to be safe than sorry when it comes to electrical work.
Common Grounding Issues
The grounding system of a house's main electrical panel is crucial for safety and the longevity of appliances. Common grounding issues can arise from incorrect installations or aging of electrical systems, causing damage that can lead to expensive repairs or even fires.
Signs of grounding issues include:
Flickering lights
Breakers tripping frequently
Appliances not functioning
Tingling feeling when touching appliances or outlets
To ensure safety and prevent damage, it is recommended to have a licensed electrician inspect the grounding system in your main electrical panel every few years. They can discover and identify any grounding issues that you might not be aware of and offer repair options.
Pro tip: If you're planning to renovate or sell your house, consider inspecting the grounding system beforehand to avoid any legal issues.
Troubleshooting Grounding Problems
Ensuring that your home's main electrical panel has proper grounding is crucial for the safety of your electrical system and appliances. Here are some troubleshooting steps to consider if you suspect grounding problems:
Check the ground rod: The ground rod is a metal conductor that connects your home's electrical system to the earth. If the ground rod is damaged or corroded, this could lead to grounding problems. Inspect the ground rod for signs of damage and call a licensed electrician if you notice any issues.
Examine the wires: Check the wires that connect the ground rod to your electrical system. Look for loose or damaged wires that may be interrupting the grounding process.
Test the outlets: Use a multimeter to test the voltage and continuity of the outlets in your home. If an outlet is not properly grounded, it may need to be replaced or rewired by a professional.
It is crucial to seek help from a licensed electrician if you suspect grounding problems or electrical issues in your home. Pro tip: Schedule regular maintenance checks to ensure your electrical system is functioning correctly and safely.
In conclusion, grounding your house's main electrical panel is a crucial safety measure that protects you and your home from electrical hazards.
Grounding creates a path for electricity to safely flow into the ground in the event of a fault. A grounded electrical system reduces the risk of electrical shocks, fires, and damage to appliances and electronics.
To ensure that your house's main electrical panel is grounded correctly, it's best to consult a licensed electrician. The electrician will inspect your system and make any necessary repairs or installations to ensure your electrical system is up to code and functioning safely.
Remember, electrical safety is not something to take lightly. Proper grounding of your electrical panel is vital to protect yourself and your property from harm.