Additional Resources for Selling Coupons Online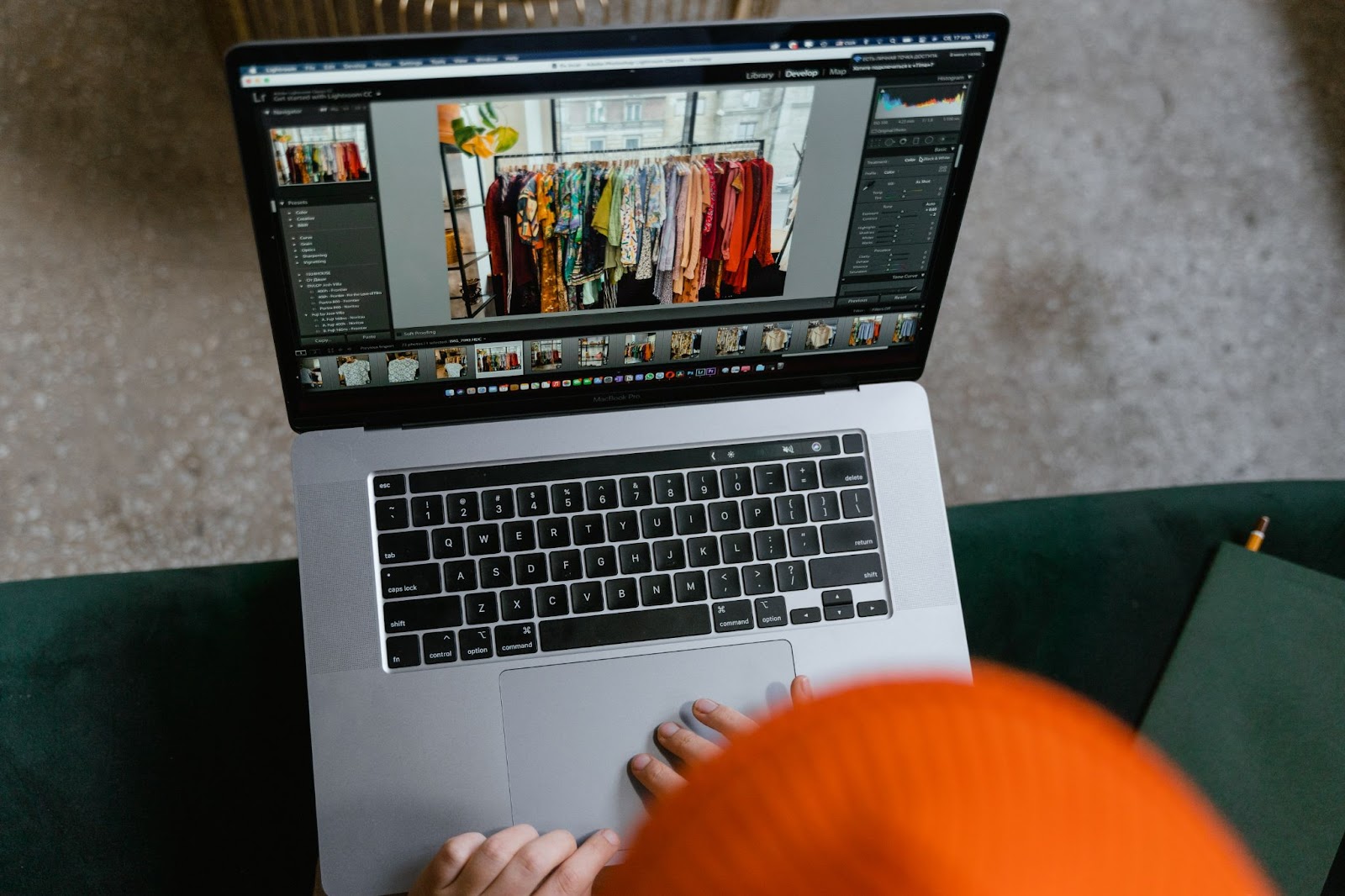 When selling coupons online, it's important to do research on the market and the competition. Learning who your target market is and understanding their needs is essential to making money with coupons.
Doing market research will help you identify the best opportunities, trends, and strategies. This section will discuss how to do market research to maximize profit when selling coupons online.
Conducting Market Research Before Diving Right in
Market research is crucial before starting any business, and the same principle applies to selling coupons online. Here are some additional resources for conducting market research if you want to make money by selling coupons online.
1. Research Coupon Trends: Look at the most popular coupons available online and identify trends in terms of the types of coupons people use the most.
2. Check out Coupon Websites: Analyze what kind of coupons are selling on coupon websites like Groupon, RetailMeNot, and Coupons.com. This information will provide you with insight into the deals that are hot right now.
3. Conduct a Survey: Survey current coupon shoppers to find out what they look for in an online coupon seller.
4. Analyze Competitors: Research the competition and try to identify gaps in their offerings. This will give you an opportunity to offer something unique.
By conducting thorough market research, coupon sellers will be able to identify the most effective ways to sell coupons online, and stay ahead of the competition.
Pro Tip: Keep up with the most recent customer behavior changes and be aware of how the pandemic has affected people's buying habits.
Finding the Right Niche for Selling Coupons Online
Before starting a coupon-selling business online, it is crucial to find the right niche for your business to succeed. Here are some additional resources for market research to help you identify the best niche for your coupon-selling business:
Study your target audience: Identify your ideal customers and their demographics, buying habits, and interests. Use this data to tailor your coupon offerings to their specific needs and preferences.
Analyze your competition: Research other coupon-selling websites in your niche and identify their strengths, weaknesses, and pricing strategies. Identifying gaps and areas where you can differentiate yourself helps you stand out in a crowded market.
Utilize social media platforms: Use social media to understand what potential customers are talking about and the types of coupons they are interested in. Engage with your target audience to build a following and gather customer feedback and insights.
Explore online communities: Join online forums and groups related to couponing, deal-hunting, and other niche interests. This helps you gain deeper knowledge and understanding of your target audience, their pain points and preferences, and is an excellent way to get new leads and connect with other businesses.
Once you've identified a profitable niche, focus on building a user-friendly website, cultivating partnerships with businesses, and delivering high-quality coupons to generate revenue and establish yourself in the market.
Pro Tip: Offering exclusive deals on popular brands, partnering with social media influencers, and providing a seamless shopping experience can help your coupon-selling business thrive.
Identifying Competitors and Their Strategies
One of the most crucial aspects of conducting market research for selling coupons online is identifying your competitors and analyzing their strategies to gain an edge in the market.
Here are some steps to help identify competitors:
Start by researching the industry and analyzing the market.
Study your target audience to understand what they are looking for in coupons.
Look for other coupon-selling websites and analyze their offerings, pricing, and target audience.
Utilize SEO tools to identify your competitors and understand their strategies.
Once you have identified your competitors, analyze their strengths and weaknesses and make adjustments to your own marketing strategies to stand out from the competition.
Pro Tip: Conducting regular competitor analysis can help you stay up-to-date with the market dynamics and make timely decisions to stay ahead in the competition.
Building an Online Presence
It is essential to have a strong online presence when selling coupons online. This can be achieved by creating a website or blog, establishing a social media presence, and optimizing your content for SEO.
Additionally, you should also consider investing in paid advertising and other promotional materials to help spread the word about your business.
In this article, we will explore the different strategies you can use to build an online presence for your coupon selling business.
Setting up an Online Marketplace or Store
Setting up an online marketplace or store is a great way to make money selling coupons online. Here are the steps to follow:
1. Choose a niche: Decide what types of coupons you want to sell and who your target audience is.
2. Build your platform: Use an e-commerce platform to create your online store or marketplace, such as Shopify or WooCommerce.
3. Create your inventory: Start collecting coupons to sell, either by purchasing them from a printing or clipping service or by sourcing them in bulk directly from manufacturers or retailers.
4. Promote your business: Use social media, email marketing, and paid advertising to reach potential customers and increase sales.
5. Provide excellent customer service: Ensure that your customers receive their coupons promptly and that they are valid and redeemable.
Selling coupons online can be a profitable business, but it requires diligence and a good marketing strategy to succeed.
Pro Tip: Offer exclusive coupons or limited-time deals to create a sense of urgency and encourage customers to make purchases.
Creating and Building a Website
Creating and building a website is a crucial part of establishing an online presence for selling coupons. Here are some additional resources to help you build a successful online business and make money selling coupons online.
1. WordPress: WordPress is one of the most popular website builders. It's easy to use and has a variety of templates, themes, and plugins to choose from. With WordPress, you can create a customized website without any coding knowledge.
2. WooCommerce: WooCommerce is a free plugin for WordPress that enables you to launch an online store quickly. It's fully customizable and has a variety of features including payment gateways, shipping options, and more.
3. Shopify: Shopify is an all-in-one e-commerce platform that enables you to create, launch, and manage an online store. It features built-in payment processing, inventory management, and shipping integrations.
4. Coupon Affiliate Programs: Coupon affiliate programs enable you to earn commissions by promoting coupons and deals from other companies on your website.
By using these additional resources, you can build a successful online business and make money selling coupons online.
Social Media Marketing
Social media marketing is a powerful tool for building an online presence and reaching potential customers. Here are additional resources to help you sell coupons online and make money:
1. Facebook Ads: Facebook allows you to create targeted ads to reach specific audiences, making it an effective way to promote your coupon business.
2. Instagram: Instagram is perfect for showcasing visually appealing coupons and reaching a younger, more engaged audience.
3. Pinterest: Pinterest is a great platform for sharing coupon ideas and driving traffic to your coupon website.
4. Email Marketing: Email marketing is a cost-effective and reliable way to keep your customers informed about the latest coupons and promotions.
By utilizing these additional resources, you can expand your reach, drive traffic to your website, and increase your sales. Remember to always provide value to your customers and keep them engaged with new deals and promotions. Pro tip: Be consistent with your social media and email marketing efforts to build a strong online presence and boost your sales.
Coupon Sourcing and Management
Coupon sourcing and management are essential elements of selling coupons online. Without the proper resources and processes in place, coupon sellers will have a hard time meeting customer demand and optimizing their profits.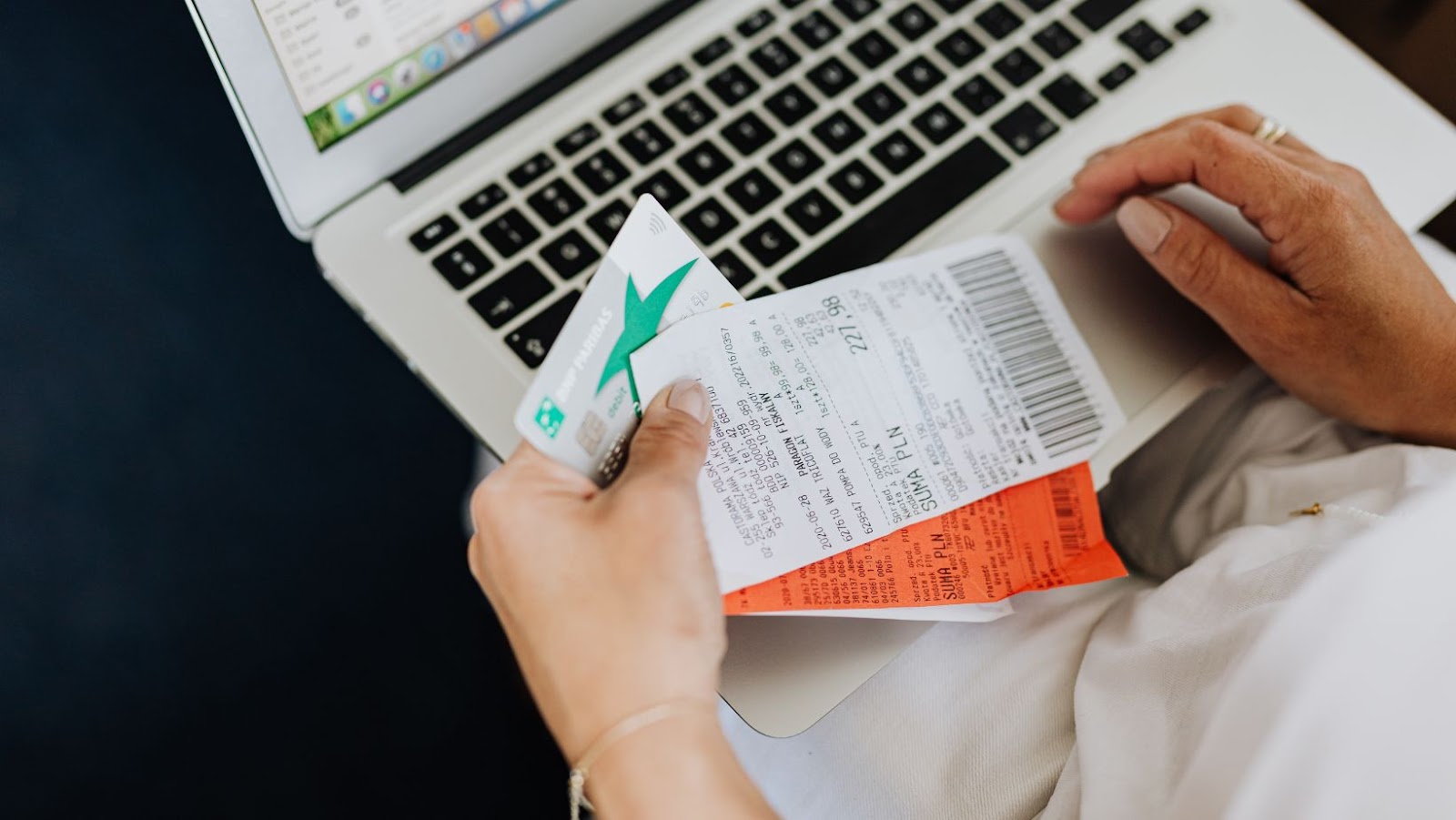 In this article, we'll be discussing different strategies, tools, and resources for handling coupon sourcing and management effectively.
Finding Deals and Coupons to Sell
As a seller, finding deals and coupons is essential to your success when selling coupons online. Luckily, there are a variety of resources available to help you source and manage your coupons, ensuring that you're always offering your customers the best deals.
Here are some additional resources for finding coupon deals to resell:
Sunday newspaper inserts: Sunday newspapers often contain a variety of coupon inserts for popular brands and products. Check with your local newspaper delivery service for subscription options.
Coupon websites: There are a variety of websites dedicated to providing coupons for popular brands and products. Some popular options include Coupons.com, RetailMeNot.com, and SmartSource.com.
Social media: Follow your favorite brands on social media platforms like Facebook, Twitter, and Instagram. Many companies regularly post exclusive coupons and deals for their followers.
Coupon clipping services: Some websites offer coupon clipping services for a fee. These services will clip and mail specific coupons to you so that you can resell them online.
By utilizing these resources, you can ensure that you have a constant supply of coupons to resell, helping you make money and keep your customers happy.
Managing Inventory and Pricing
Managing inventory and pricing is critical to success when selling coupons online. Efficient coupon sourcing and management are essential and can significantly impact your profits.
Here are some additional resources to help you make money by selling coupons online:
Slickdeals: Slickdeals is a community-driven platform that allows sellers to share deals and promotions online.
RetailMeNot: RetailMeNot provides discount coupons and cashback offers for online shopping. This website is an excellent resource for finding deals and promotions to sell online.
Coupons.com: Coupons.com is a popular website for print and digital coupons. This website allows customers to print coupons or use digital coupons for online shopping.
Honey: Honey is a browser extension that automatically applies coupon codes at checkout and helps customers save money while shopping online.
These resources can help you stay up to date with the latest deals, improve your inventory management, and price your coupons effectively, ultimately leading to better profits.
Building and Maintaining Relationships with Suppliers
Building and maintaining strong relationships with suppliers is crucial for anyone looking to sell coupons online and making a profit. Without good supplier relationships, the quality of your coupon sourcing will suffer, which will ultimately impact your revenue. Here are some tips on building and maintaining those relationships:
Communicate regularly – Maintain open communication with your suppliers on a regular basis. This can be done via email, phone or in person.
Be professional – Always maintain a professional attitude when dealing with your suppliers, even during difficult or stressful situations. This will help build trust and respect.
Pay on time – This is one of the most important factors in maintaining a good supplier relationship. Always pay on time and be upfront about any payment issues.
Provide feedback – Let your suppliers know if you are happy with the quality of their coupons, and offer suggestions for improvement if necessary.
Remember, building strong relationships with suppliers takes time and effort, but the pay-off is worth it. Happy suppliers often mean great discounts and high-quality coupons, leading to increased sales and profit.
Pro-tip: Try to diversify your supplier base to mitigate the risk of relying on a single supplier. This will ensure a steady supply of coupons, even if a supplier falls through.
Creating and Implementing a Marketing Strategy
Selling coupons online can be an incredibly lucrative business if done correctly. The key to success is having an effective marketing strategy to drive traffic to your site and generate sales.
This article will provide guidance on the steps and resources needed to create a successful marketing strategy for selling coupons online.
Identifying Your Target Audience
Before creating and implementing a marketing strategy for selling coupons online, it is essential to identify your target audience. This will help you to tailor your marketing efforts to the right people and increase your chances of success.
Here are some tips to help you identify your target audience:
Look at your existing customer base – analyze demographics such as age, gender, location, income, etc. to identify patterns.
Conduct market research – use surveys, focus groups, and other methods to gather information about your potential customers.
Analyze your competitors – look at the target audience of your competitors to identify opportunities and gaps in the market.
Once you have identified your target audience, you can tailor your marketing efforts to meet their needs and preferences. This will help you to create a more effective marketing strategy that will generate higher returns.
Creating Effective Marketing Content
Creating effective marketing content is the key to successfully selling coupons online. Here are some tips to help you create content that resonates with your audience and drives sales.
Know your audience: Before crafting your marketing content, research your target audience to understand their needs, preferences, online behavior, and shopping habits.
Use engaging headlines: Your headlines should be clear, concise, and attention-grabbing. Use action words and power words like "free," "exclusive," and "limited time" to create a sense of urgency and excitement.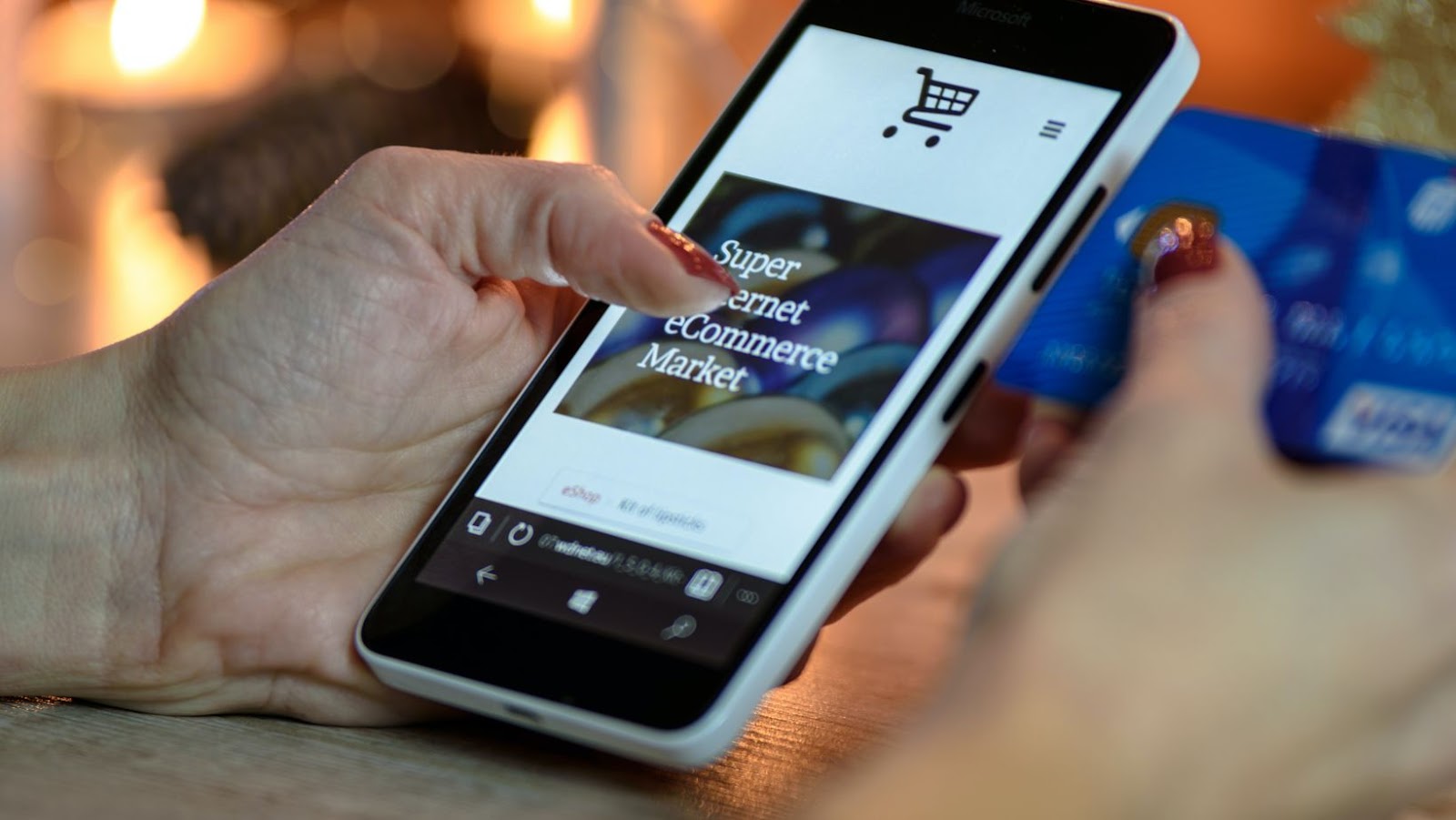 Highlight the benefits: Focus on the benefits of your coupons and why they add value to your audience's life. Emphasize the money they will save, the convenience they will gain, and the experience they will have.
Use visuals: Visual content like images, videos, infographics, and GIFs are more engaging and memorable than plain text. Use high-quality visuals that align with your brand's tone and style.
Monitor and optimize: Track the performance of your marketing content and optimize it based on customer feedback, sales data, and market trends.
Pro tip – Use storytelling to create a personal and emotional connection with your audience and stand out from competitors.
Implementing and Testing Campaigns
Once you have created a marketing strategy for selling coupons online, it's time to implement and test your campaigns for optimal results.
Here are a few steps to follow:
Use A/B testing to measure the effectiveness of different campaigns.
Set up tracking and analytics tools to measure engagement rates and conversion rates.
Monitor the comments and feedback on social media and adjust your campaigns as needed based on customer input.
Segment your customer base and send targeted campaigns to specific groups that are most likely to engage with your offer.
Finally, analyze your campaign results and make data-driven decisions on how to improve future campaigns.
Pro Tip: Remember to test campaigns on smaller groups before launching them to a wider audience. This way, you can identify any unforeseen issues and adjust your strategy accordingly.
Measuring and Analyzing Results
It is important to measure and analyze the performance of your coupon campaigns to make sure that they are successful and can help you make more money. This can be done through tracking tools, surveys, and other analytical methods.
There are several resources available to help you do this. We will discuss the various analytics tools that can help you with your coupon campaigns below.
Using Analytics to Measure Online Success
Analytics is a crucial tool for measuring the success of your online coupon business. These metrics can provide insights into your website's performance, user behavior, and overall sales.
Here are some ways you can use analytics to measure your online success:
Website Traffic: Use Google Analytics to track the number of visitors to your website, which pages they visit and how long they stay on your website. This will help you identify popular pages, customer preferences, and areas for improvement.
Conversion Rate: The conversion rate measures the percentage of visitors who complete a desired action on your website. It helps you track the effectiveness of your marketing campaigns, landing pages, and the overall user experience.
Customer Acquisition Cost: This metric calculates how much you spend to acquire a new customer. This can include marketing, advertising, and operational expenses.
Monitoring these data points and interpreting them carefully can help you effectively strategize and scale your online coupon business.
Pro-tip: Use A/B testing to experiment with different landing pages, coupons and promotional offers to optimize conversion rate and grow your business.
Identifying Areas for Improvement
Identifying areas for improvement is a crucial step while measuring and analyzing results for selling coupons online. It involves evaluating and analyzing various aspects of your business and figuring out areas that need improvement. These areas may be related to your marketing strategies or customer experience or even the product itself.
Here are some steps to identify areas for improvement:
1. Collect data on various metrics such as website traffic, conversion rates, revenue, customer feedback, and reviews.
2. Analyze this data to figure out what is working and what is not, such as which coupons are selling well? how many customers are abandoning the cart?
3. Prioritize the areas that need improvement based on the impact it has on your business and the effort required to implement the changes
4. Come up with an action plan or strategies to improve the identified areas.
By thoroughly analyzing your results and identifying areas for improvement, you can optimize your selling coupons online business and stay ahead in the competitive market.
Pro tip: Always keep an eye on the customer feedback as it gives an insight into the areas that need immediate improvement.
Implementing Changes and Adjustments to Increase Sales
Measuring and analyzing your results is crucial when implementing changes and adjustments to increase sales in selling coupons online. Here are some additional resources to consider for effectively measuring and analyzing your sales results:
Conversion metrics: Calculate your conversion rate and track changes in sales trends. You can use tools like Google Analytics to monitor your web traffic and sales data.
A/B testing: Test different strategies and analyze the results to see what works best for your business. Try different coupon configurations, targeting methods, and messaging to see what resonates with your audience.
Customer surveys and feedback: Get direct feedback from your customers about how they use your coupons and what they like or dislike. Use this information to make improvements and refine your selling approach.
Remember, the key to increasing sales is to constantly test and analyze your results to make informed decisions.