Case Studies of Successful Online Sellers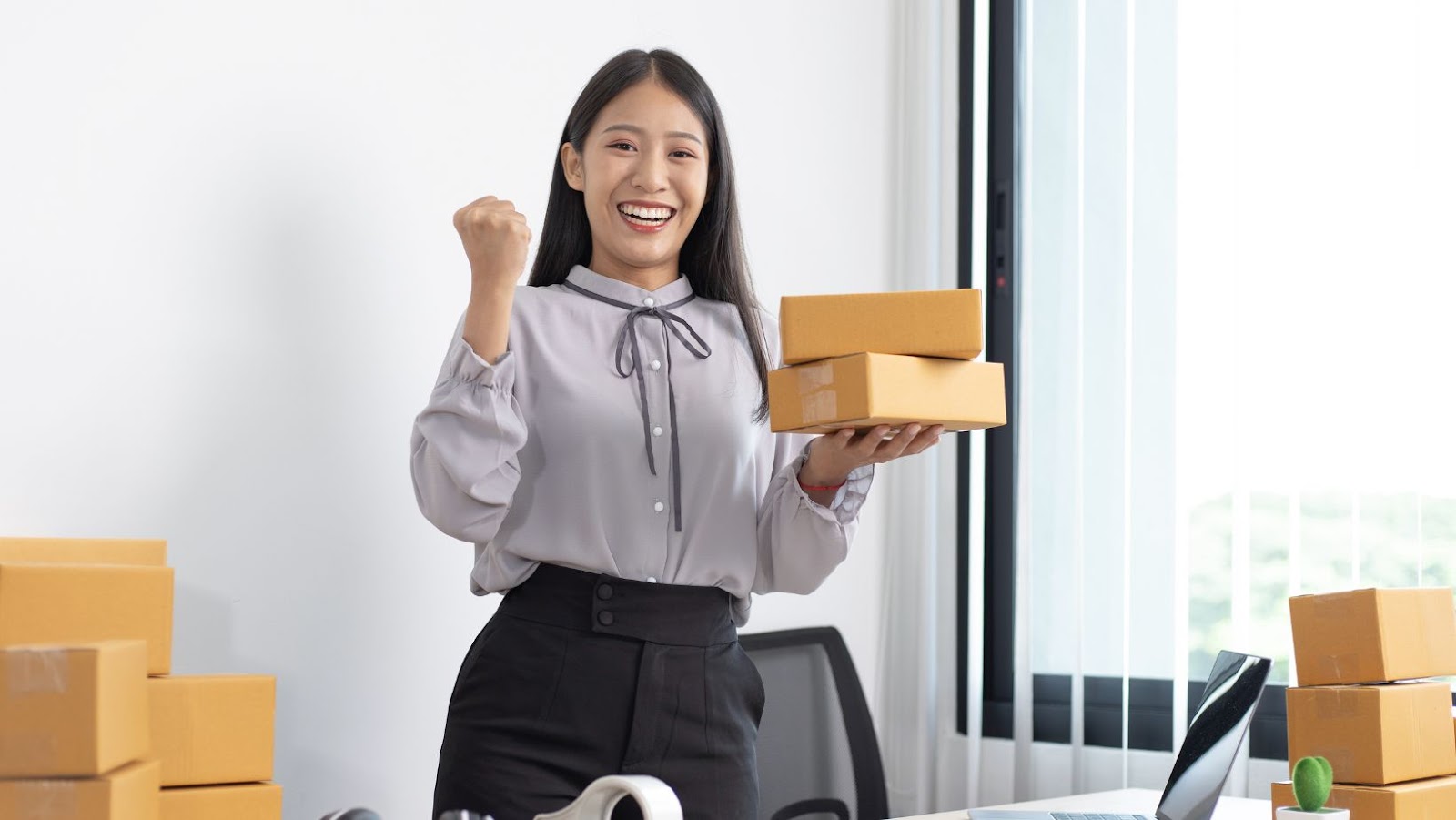 In the age of e-commerce, successful online sellers have emerged as a new breed of entrepreneurs, leveraging technology and digital platforms to reach global audiences and build thriving businesses.
Here are some case studies of successful online sellers:
– Amazon: Started as an online bookstore, Amazon has evolved into a retail giant offering millions of products to customers around the world. With a focus on customer service, convenience, and innovation, Amazon has become one of the most successful online sellers in the world.
– Etsy: Specializing in handmade and vintage items, Etsy has built a loyal following of buyers and sellers who value authentic and unique products. By fostering a community of sellers and buyers, Etsy has created a distinct brand identity and business model.
– Warby Parker: Disrupting the traditional eyewear industry, Warby Parker offers affordable and stylish glasses to customers online. With a direct-to-consumer model and a strong online presence, Warby Parker has resonated with younger and tech-savvy customers.
These case studies offer insights into the strategies, challenges, and opportunities of successful online sellers, and can inspire aspiring entrepreneurs to pursue their online business dreams.
What is Selling Online
Amazon.com is one of the most successful online sellers in the world, having achieved tremendous success in the e-commerce arena. Founded in 1994, Amazon has leveraged its vast digital infrastructure to become the go-to shopping destination for millions of consumers around the world.
In this case study, let's take a look at Amazon's journey from a small online bookstore to a massive e-commerce giant.
Background of Amazon's Success in Selling Online
Amazon's success in selling online can be attributed to a number of factors that have helped the company establish itself as a dominant force in the e-commerce industry. One of the key reasons for Amazon's success is its focus on customer satisfaction. The company has invested heavily in its logistics network, enabling it to offer fast and reliable delivery to customers. Amazon has also developed a reputation for offering competitive prices and a wide selection of products, which has helped it build a loyal customer base.
In addition, Amazon has been innovative in its use of technology. The company has developed a number of proprietary technologies, including its recommendation engine, that help it personalize the shopping experience for customers and drive sales.
Furthermore, Amazon has expanded into a number of different markets, including cloud computing, streaming media, and artificial intelligence, which has helped it maintain its competitive edge and diversify its revenue streams.
Amazon's success is a testament to the importance of customer satisfaction, innovation, and diversification in building a successful online business.
Strategies that Amazon Uses to Sell Products Online
One strategy that Amazon uses to sell products online is the use of personalized recommendations. By analyzing customer behavior and purchase history, Amazon's algorithm can suggest products that are most likely to appeal to an individual customer.
Another strategy is the use of social proof, such as customer reviews and ratings. Amazon allows customers to leave reviews and ratings on products, which can influence other customers' purchasing decisions.
Amazon also offers a seamless and convenient shopping experience for customers, with features like one-click ordering and fast, reliable shipping. Additionally, Amazon uses competitive pricing and promotions to attract customers and increase sales.
With these strategies, Amazon has become one of the most successful online retailers in the world, setting a high standard for other e-commerce businesses to follow.
Key Takeaways from Amazon's Successful Selling Online
Amazon's success in selling online can be attributed to various factors, including its relentless focus on customer satisfaction, product selection, efficient logistics, and innovative technologies.
Here are some of the key takeaways from Amazon's successful selling online:
1. Prioritize customer satisfaction by providing excellent customer service, fast shipping, hassle-free returns, and competitive pricing.
2. Offer a wide selection of products to cater to different customer needs and preferences.
3. Invest in robust and efficient logistics operations to ensure timely and cost-effective delivery of products.
4. Use data and analytics to make informed decisions and optimize the customer experience and operational efficiency.
5. Continuously innovate and experiment with new technologies and business models to stay ahead of the competition.
By following these best practices, e-commerce businesses can learn from Amazon's success and replicate it in their own unique way to grow and thrive in the online market.
Case Study 2: Etsy.com
Etsy.com is a well-known example of a successful online marketplace. Founded in 2005, the company now boasts more than 1.7 million active sellers and over 60 million products listed for sale. The company went public in 2015 and is valued at over $3 billion.
This section will explore the strategies that Etsy.com employed to become successful and how sellers can learn from their example.
Background of Etsy's Success in Selling Handmade and Unique Items Online
Etsy's success in selling handmade and unique items online is attributed to its unique business model, user-friendly website, and commitment to its community of sellers.
Founded in 2005, Etsy was created to provide a platform for independent artists and crafters to sell their creations online to a larger audience. The website grew exponentially, and today, it boasts over 4 million active sellers and 81 million active buyers worldwide.
Unlike other e-commerce platforms, Etsy stands out for its commitment to sustainability, ethical sourcing, and supporting small businesses. They offer resources to help sellers grow and develop their businesses, including workshops, webinars, and analytics tools.
Furthermore, Etsy's user-friendly interface and personalized shopping experience make it easy for buyers to discover and purchase unique and one-of-a-kind items they can't find elsewhere. The company's marketing efforts have also contributed to its success, with a focus on social media, email marketing, and word-of-mouth referrals.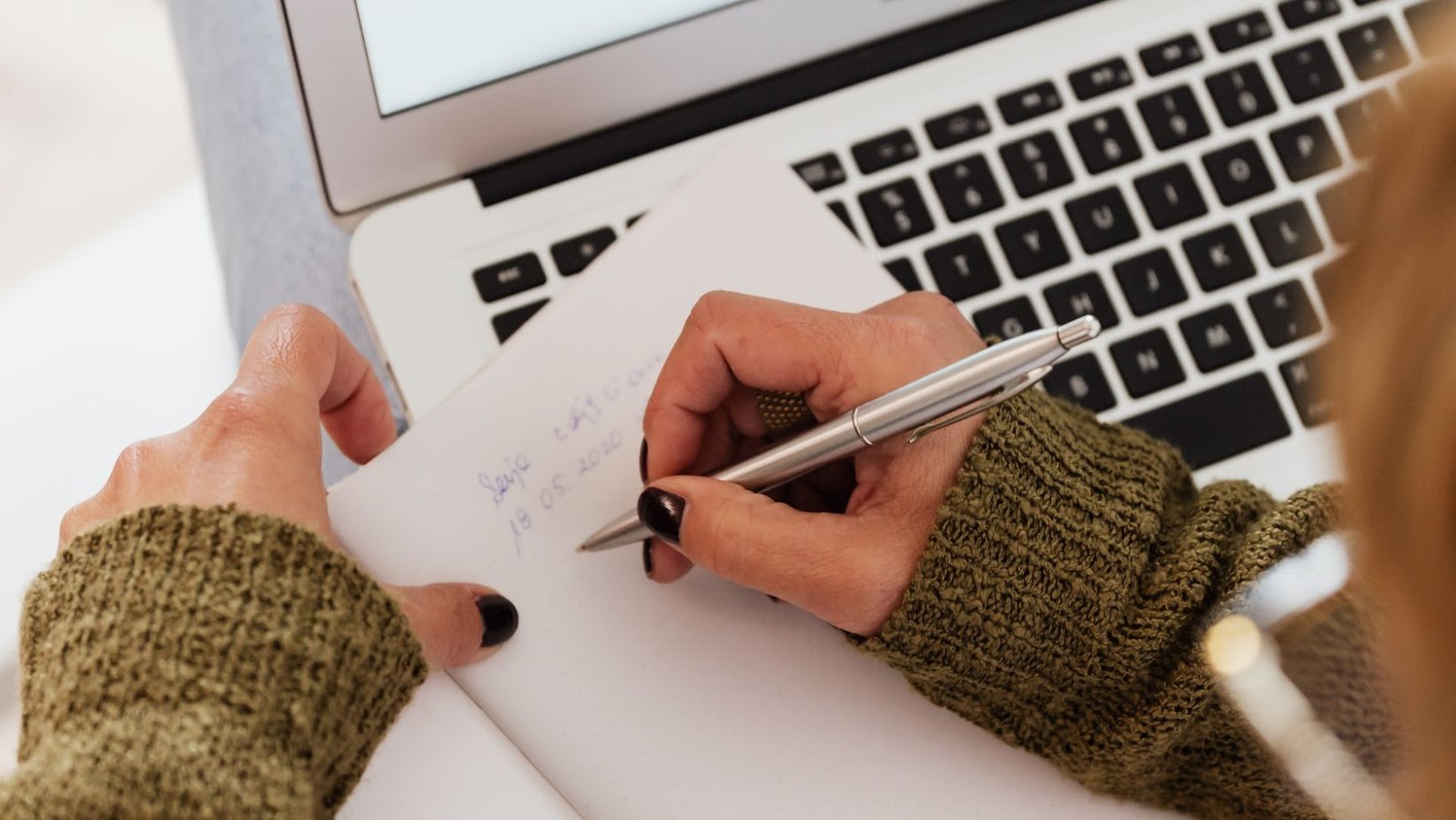 Etsy's commitment to creativity, community, and sustainability has made it a leading online marketplace for unique and handmade goods. Pro Tip: If you're a small business owner looking to sell unique or handmade items online, consider signing up for Etsy and taking advantage of their resources and supportive community.
Strategies that Etsy Uses to Sell Products Online
Etsy, a popular online marketplace for handmade and vintage items, implements several successful strategies to sell products online. Here are some of the key strategies used by Etsy:
1. Personalization: Etsy allows sellers to customize their shops and products to match their brand and target audience. This helps sellers create a unique and personalized shopping experience for customers.
2. Social Media Integration: Etsy integrates with social media platforms like Facebook, Instagram, and Pinterest to ensure seamless sharing and exposure of products.
3. Seller Tools and Resources: Etsy provides sellers with a host of tools and resources to optimize their listings, including SEO, analytics, and promotional tools.
4. Community Building: Etsy fosters a strong sense of community among buyers and sellers through forums, teams, and groups. This creates a supportive environment that encourages trust and loyalty amongst its users.
Key Takeaways from Etsy's Successful Selling Online
Etsy's success as an online marketplace can be attributed to several key takeaways that any seller can learn from:
1. Create a niche product: Etsy's unique selling point is its focus on handmade and vintage items, allowing sellers to cater to a specific customer base.
2. Build a strong brand: Etsy has a recognizable and trustworthy brand that sets it apart from other online marketplaces.
3. Engage with customers: Etsy encourages sellers to communicate with customers, responding to their questions and feedback promptly and professionally.
4. Optimize product listings: Etsy provides sellers with a platform to title, describe and tag their listings with relevant keywords so that they are more easily found by potential buyers.
5. Offer competitive pricing: Etsy requires sellers to price their items reasonably within the market, ensuring that buyers are not turned off by inflated prices.
By following these key takeaways, sellers can replicate Etsy's success and build a successful online business.
Case Study 3: Glossier.com
Glossier.com is an online retailer that specializes in selling beauty products. Founded in 2014, the company has quickly grown to become one of the leading beauty companies in the world.
They use a unique combination of data and marketing to identify customer needs and preferences. In this case study, we'll be looking at Glossier's success and how they approached selling online.
Background of Glossier's Success in Selling Makeup and Beauty Products Online
Glossier is one of the fastest-growing and successful beauty brands that have adopted a direct-to-consumer (DTC) business model. The company started in 2014 as a blog, Into The Gloss, where founder Emily Weiss shared beauty tips and stories from women across the globe.
The blog's massive success inspired Weiss to launch Glossier, a brand that is committed to celebrating individuality and empowering women to make their beauty choices. Glossier's minimal packaging, quality ingredients, and effortless approach to beauty captured the hearts of young millennial women, enabling it to grow rapidly.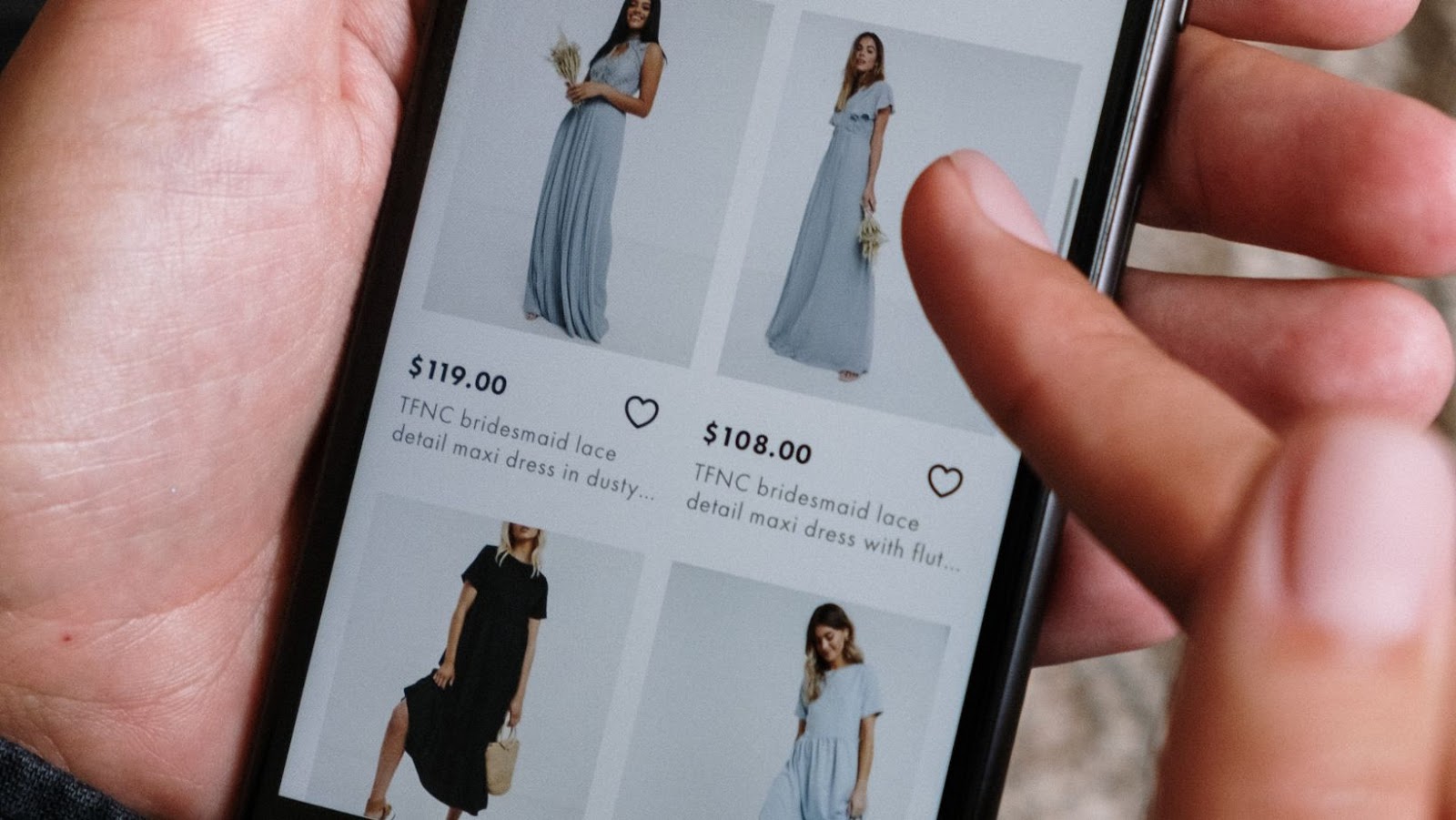 Glossier's DTC model, which involves cutting out retailer and distributor margins, has also contributed to the brand's success. Glossier's success illustrates the importance of listening to customers, building a strong community, and delivering high-quality products tailored to the customers' unique preferences.
Strategies that Glossier Uses to Sell Products Online
Glossier's success in selling products online is attributed to its implementation of effective strategies that cater to the needs of its target audience, creating an engaging and authentic brand experience.
Below are some of the strategies that Glossier employs:
Building a community: Glossier leverages its social media presence to create a community of customers who feel connected to the brand and its mission.
User-generated content: Glossier encourages its customers to share their stories and photos on social media, which builds brand engagement and trust.
Personalization: Glossier customizes the customer's online experience, providing tailored recommendations and tips through its online quiz and personalized account dashboard.
A focus on education: Glossier provides product information, tutorials, and application tips to educate and empower its customers.
Transparency: Glossier is transparent about its ingredients, production methods, and pricing, which build customer trust.
Glossier's strategies effectively cater to their target audience, driving customer loyalty and generating sales online.
Pro tip: Implementing customer-centric strategies is crucial to create a unique brand experience and maintain a successful online business.
Key Takeaways from Glossier's Successful Selling Online
Glossier's success in selling online can be attributed to several key takeaways.
Firstly, the brand has placed an emphasis on creating a strong online community of loyal customers. This has been achieved through social media engagement, user-generated content, and customer feedback incorporated into product development.
Secondly, Glossier's branding and product design are clean, minimalistic, and visually appealing. This has enabled the brand to stand out and be recognizable in a crowded market.
Thirdly, the brand's pricing strategy is focused on affordability, with a "less is more" approach to product offerings. This has made the products accessible to a wider audience and enabled customers to purchase multiple items at a time.
Lastly, Glossier has been quick to embrace new technologies and trends, such as social commerce, influencer marketing, and experiential retail, to continuously engage and grow its customer base.
Case Study 4: Shopify.com
Shopify.com is a great example of success in online retail selling. Offering an intuitive interface and great customer support, Shopify has managed to become one of the top online retail selling platforms.
This case study will analyze why Shopify has been so successful, with a focus on their unique selling points and strategies that lead to success.
Background of Shopify's Success in Providing an Online Selling Platform
Shopify is a leading e-commerce platform that has enabled online businesses to sell their products and services. This platform provides business owners with an online store builder, payment processing, and shipping services.
Since its inception in 2004, Shopify has rapidly grown to become one of the most widely used e-commerce platforms in the world, with over a million businesses using its services. Its popularity can be attributed to its user-friendly interface, flexibility, and scalability, which allows small and large businesses to set up and run their online stores profitably.
Through its innovative features and customer-centric approach, Shopify has helped businesses all over the world achieve their e-commerce goals, thereby cementing its position as a reliable and convenient platform for online sellers. With its continuous focus on innovation and enhancing the customer experience, Shopify is set to remain a dominant player in the e-commerce industry for years to come.
Strategies that Shopify Uses to Help Businesses Succeed in Selling Online
Shopify uses a variety of strategies to help businesses succeed in selling online, as evident from its own success as a leading ecommerce platform. These include:
1. User-friendly interface: Shopify's platform features easy-to-use tools and templates that allow businesses of any size to set up a professional-looking online storefront within minutes, without requiring significant technical expertise.
2. Multiple sales channels: The platform allows businesses to sell through multiple channels, including online marketplaces, social media, and brick-and-mortar stores, making it easier to reach and engage with a broader audience.
3. Marketing and analytics tools: Shopify offers a range of built-in marketing and analytics tools to help businesses create and manage their campaigns, track their performance, and make data-driven decisions to improve their online sales.
4. Mobile responsiveness: Shopify's platform is designed to work seamlessly across devices, including smartphones and tablets, enabling businesses to cater to customers' evolving shopping preferences and habits.
5. Third-party integrations: Shopify features an extensive app store with over 6,000 third-party integrations, making it easier for businesses to add additional functionality and scale their online stores as their needs change.
Pro Tip: If you are looking to start an ecommerce business, consider using Shopify's platform and take advantage of the tools and resources that can help you succeed in selling online.
Key Takeaways from Shopify's Successful Online Selling Platform
Shopify's successful online selling platform offers several key takeaways that can help entrepreneurs and online sellers be successful in their e-commerce ventures.
Here are some of the significant takeaways from Shopify's platform:
1. User-Friendly Interface: Shopify offers a user-friendly and intuitive interface that is easy to use even for non-technical users.
2. Customizability: Shopify offers a high level of customizability, allowing online sellers to create a unique and personalized e-commerce store.
3. Responsive Customer Support: The Shopify team offers 24/7 customer support, enabling sellers to get the help they need for their online stores.
4. Integrated Marketing Tools: Shopify offers integrated marketing tools that help online sellers promote their stores and reach a broader audience.
Overall, Shopify's online selling platform offers everything an entrepreneur would need to succeed in selling products and services online.
Conclusion – Lessons Learned from Successful Online Sellers
In conclusion, successful online sellers have taught us several valuable lessons that we can apply to our own e-commerce businesses. By studying their case studies, we can learn the following:
Provide excellent customer service by responding quickly to inquiries, offering personalized experiences, and resolving issues promptly.
Focus on creating a high-quality, visually appealing, and user-friendly website that reflects your brand and enhances the customer experience.
Build a strong social media presence by creating engaging content, using influencers, and running targeted ad campaigns.
Implement effective marketing strategies such as email marketing, SEO optimization, and affiliate marketing to attract and retain customers.
Continuously innovate and adapt to changing trends and customer preferences to remain competitive in the market.
By incorporating these lessons into our online selling strategies, we can increase our chances of success and growth.