Managing Your Online Art Business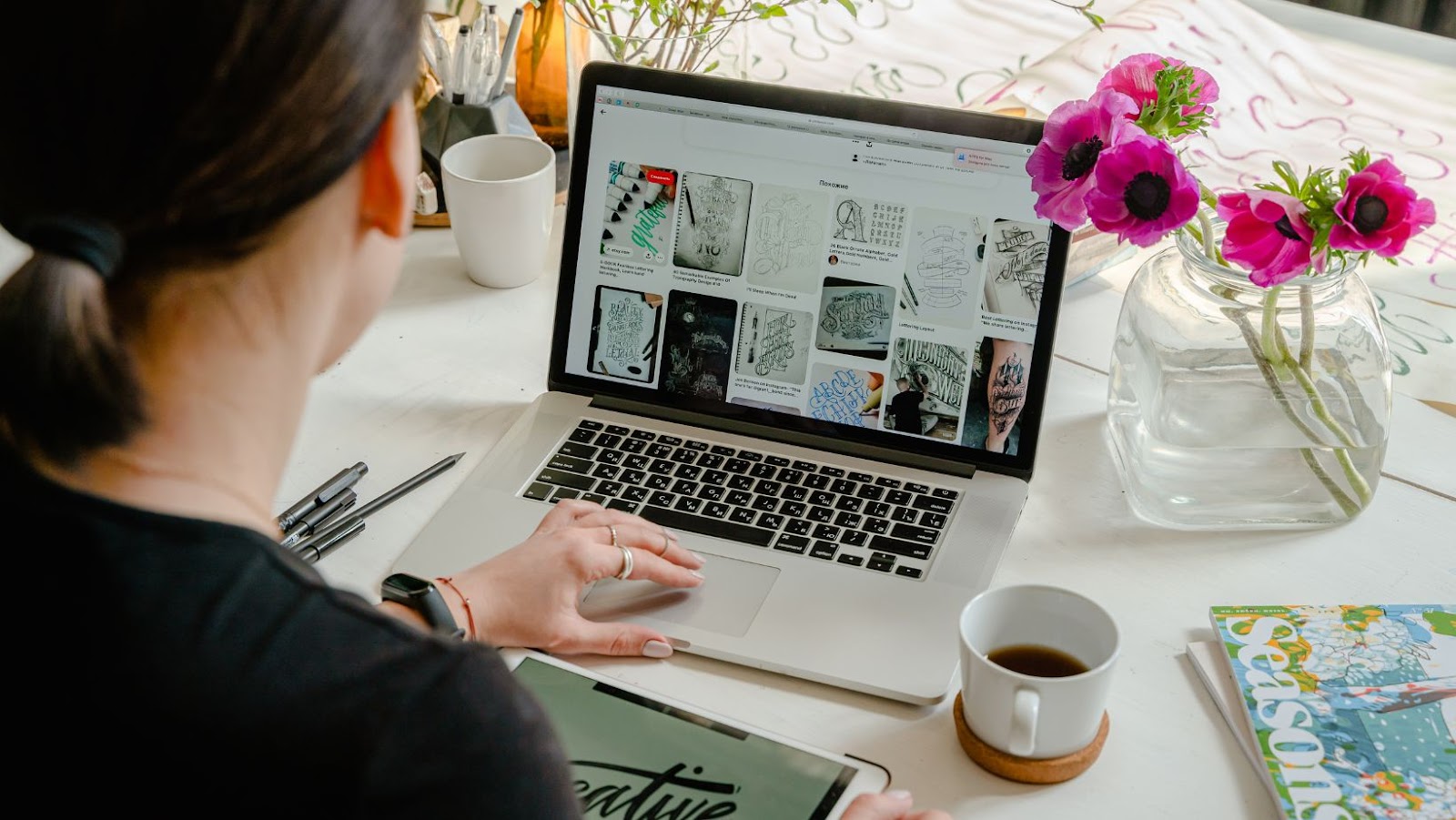 Selling art online can be a great way for artists to make money and reach a wider audience. With the right strategies in place, artists can take advantage of the internet to gain more recognition, gain more customers, and ultimately make more money from their art.
In this article, we'll be discussing the strategies that can help you manage your online art business and maximize its profits.
How Much Money Can you Make Selling Art Online
Understanding your target market is crucial for effectively selling art online and managing your online art business. By knowing your target audience, you can tailor your marketing and sales strategies to their preferences and needs.
Here are some tips for understanding your target market:
Conduct market research to determine the demographics, interests, and purchasing behaviors of your target audience.
Use this information to create a buyer persona, a detailed description of your ideal customer that includes age, gender, income, and lifestyle.
Study the online behavior of your target audience, including the platforms they use, the influencers they follow, and the types of content they engage with.
Develop a content marketing strategy that speaks to your target audience's values and interests, and use social media to connect with them.
By understanding your target audience, you can effectively sell your art online and build a strong brand presence.
Identifying Your Niche and Branding Your Art Business
Identifying your niche and branding your art business are crucial steps to take when selling art online and managing your online art business. Here's how to do it:
Identify your niche: Determine the type of art you specialize in, whether it be paintings, sculptures, prints, etc., as well as the style, subject matter, and target audience.
Brand your art business: Develop a unique brand that reflects your niche and style, including a business name, logo, color palette, and messaging.
Create a professional website: Showcase your art on a user-friendly website with high-quality images, descriptive titles and descriptions, and prices.
Use social media: Promote your art business and engage with your audience on social media platforms that align with your brand and target market.
Set up an online store: Offer your art for sale on various e-commerce platforms, such as Etsy, Amazon, or your website.
By identifying your niche, creating a unique brand, and utilizing effective online strategies, you can successfully sell art online and manage your art business.
Identifying different online sales channels and the pros and cons
Selling art online can be a profitable venture if done right. Identifying the different online sales channels and the pros and cons can help you decide which platforms are best for your art business.
Online art marketplaces like Etsy, Redbubble, and Saatchi Art offer a broad customer base and easy-to-use platforms, but also have high fees and competition.
Social media platforms like Instagram and Facebook allow artists to sell directly to their followers, but may not offer as many features and marketplace exposure.
Personal artist websites offer full control over branding and pricing, but may require more work for marketing and website management.
Online auctions like eBay may bring in higher prices for rare or unique pieces, but can also attract low-ball offers and have higher seller fees.
It is essential to research and analyze the features, fees, and target audience of each sales channel before committing to any platform.
Pricing Your Art Online
When it comes to managing your online art business, pricing your art is a crucial part of the process. Setting your prices will determine how much money you can make from selling your artwork online. It's important that you develop a pricing strategy that is both fair to you and attractive to buyers.
Let's take a look at some tips and strategies for pricing your art online.
Evaluating Your Costs of Producing Your Art
Evaluating your costs of producing your art is a crucial step in pricing your artwork effectively online and managing your online art business. Not only does understanding your costs ensure that you are making a profit, but it also helps you determine a reasonable and competitive price point for your art.
To calculate your costs, consider the following expenses:
Cost of materials: This includes any supplies or equipment used to create your artwork, such as paint, canvas, brushes, etc.
Overhead costs: These are ongoing expenses for your art business, such as website hosting fees, software subscriptions, studio rent, and utilities.
Labor costs: This refers to the time spent creating your artwork and any services related to your art business, such as packing and shipping your artwork.
Once you have a clear understanding of your costs, you can use this information to determine a fair and profitable price for your art. Remember to factor in fees charged by online marketplaces and to remain flexible based on market demand.
Understanding Market Demand and Competitive Prices
Effective online art pricing depends on understanding market demand and competitive prices. The following strategies can help you price your art appropriately and manage your online art business effectively:
Research the market. Analyze current art trends, and monitor prices for similar styles and mediums of art.
Know your competition. Understand the pricing strategies of artists who create similar art to yours.
Determine your expenses. Take into account the cost of materials, time, and other expenses involved in creating your art.
Determine your value. Consider your experience, expertise, and artistic reputation when pricing your art.
Determine your target market. Identify the audience for your art and tailor your pricing strategies to meet their demand.
Price competitively. Set your prices slightly lower or higher than the average price range, depending on your target market and artistic value.
Pro Tip: Pricing your art can be challenging. Experiment with different pricing strategies to find the approach that works best for you and your art.
Determining the Best Pricing Strategy for Your Business
Setting the right price for your art is a crucial step in managing your online art business, and there are several pricing strategies to consider.
Cost-Plus Pricing: This strategy involves calculating the cost of creating your artwork, including materials, overhead, and labor, and then adding a desired profit margin. This strategy works well for artists who sell limited pieces of art.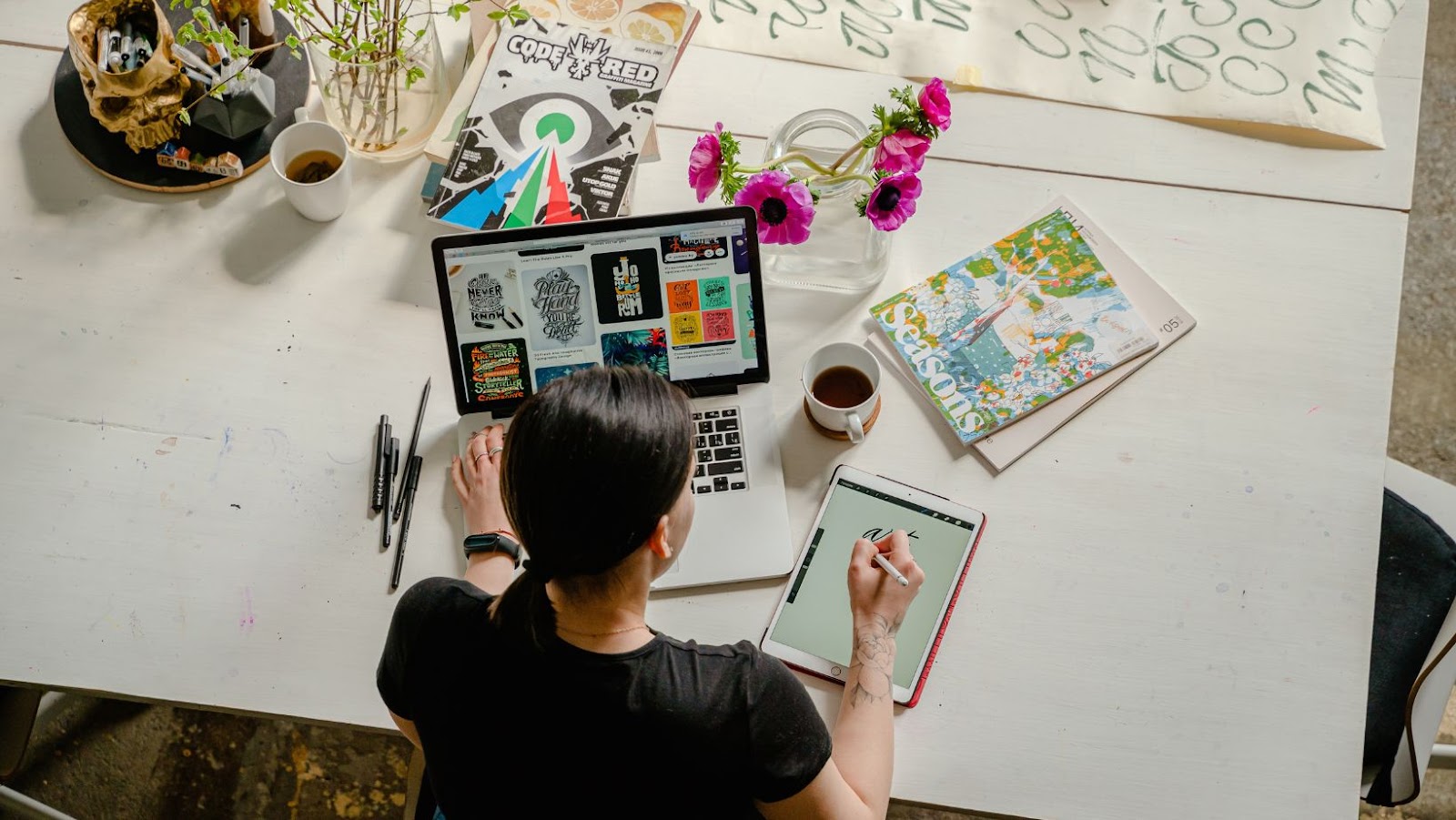 Market-Based Pricing: This strategy involves researching the prices of similar artworks sold by other artists, galleries, or online marketplaces and setting your prices accordingly. This strategy is perfect for established artists selling work in a competitive market.
Value-Based Pricing: This strategy focuses on the perceived value of your artwork in the eyes of potential buyers, considering factors such as your reputation, unique techniques, and style. This strategy is best for established artists with a recognizable style or technique in high demand.
Ultimately, determining the best pricing strategy for your business depends on your goals, target audience, and the unique value of your artwork.
Marketing Your Art Business
Marketing is an essential part of any business, and this is especially true for an online art business. Without proper marketing, it can be difficult to make money selling art online. Therefore, it is important to understand the different strategies and tactics that can help you promote your art business.
This section will discuss different marketing strategies that you can use to help market your business.
Building Your Online Presence – Website, Social Media, and Email Marketing
Building a strong online presence is essential for marketing and managing your art business effectively. There are three key components to consider: website, social media, and email marketing.
A website provides a platform to showcase your artwork, share your story, and sell your products. It should be mobile-responsive, user-friendly, and visually appealing. Creating a website with a clear message and call-to-action can help your business stand out.
Social media allows artists to connect with their audience, share their work, and build brand awareness. Each platform has its unique features, audience, and content type, so choose the best fit for your business goals.
Email marketing is an effective way to create relationships with your subscribers and promote your products. You can use email campaigns to showcase new work, offer exclusive discounts, and share your story with your audience.
By building a strong online presence, you can connect with your audience, showcase your artwork, and grow your business.
Optimization Techniques for eCommerce Listings
When it comes to eCommerce listings, optimization is the key to success in today's digital marketplace. Here are some techniques to optimize your eCommerce listings and make your art business stand out online.
Title optimization: Use relevant keywords in your title to increase your visibility in search results.
Description optimization: Use a clear and concise description of your product, highlighting its unique features and benefits, and use relevant keywords to improve SEO.
Image optimization: Use high-quality images of your artwork, with multiple angles and zoom options to give a detailed view. Properly labeling images with descriptive and keyword-rich filenames can improve SEO and image search.
Pricing optimization: Make sure your pricing is competitive and that the perceived value of your artwork is consistent with your pricing.
Review optimization: Encourage customer reviews on your eCommerce platform, and respond to them in a professional and helpful manner.
By following these optimization techniques, you can improve the visibility of your art business in the eCommerce space and increase your sales.
Pro tip: Utilize eCommerce sales data to analyze your customer's behavior, preferences, and needs to make informed business and product decisions.
Utilizing Testimonials & Reviews to Increase Sales
Testimonials and reviews are valuable tools that can increase sales and grow your art business.
Here are some ways to utilize them effectively:
Add customer testimonials to your website or social media pages, highlighting positive experiences and feedback from buyers.
Encourage buyers to leave reviews on your art listings, which can increase trust and credibility.
Share positive reviews on your social media pages and include them in your email marketing campaigns.
Use reviews and testimonials to create compelling marketing messages and advertisements.
Respond to all reviews, positive or negative, in a professional and engaging manner to show that you are attentive to your buyers' needs and concerns.
Remember that positive reviews and testimonials can be powerful marketing tools to increase sales and grow your art business. However, always be truthful and transparent with your buyers to maintain your credibility and reputation.
Ecommerce Shipping and Fulfillment
When it comes to selling art online, ecommerce shipping and fulfillment is an essential part of the process. Shipping and fulfillment plays an important role in determining how much money you can make, as well as the success of your business. It's important to understand the various shipping options and setup a system to ensure timely and accurate delivery of art pieces to customers.
In this section, we'll take a look at the different types of ecommerce shipping and fulfillment, as well as discuss the associated costs and considerations.
Selecting the Right eCommerce Platform
Choosing the right eCommerce platform is crucial to the success of your online art business, and it involves considering factors like pricing, ease of use, customization, and integration with other tools.
When selecting the right eCommerce platform, keep these tips in mind:
Know your budget: Most eCommerce platforms offer a variety of pricing tiers, so it's important to choose one that best fits your budget and needs.
Consider your technical skills: Some eCommerce platforms are more user-friendly than others, so choose one that aligns with your technical expertise.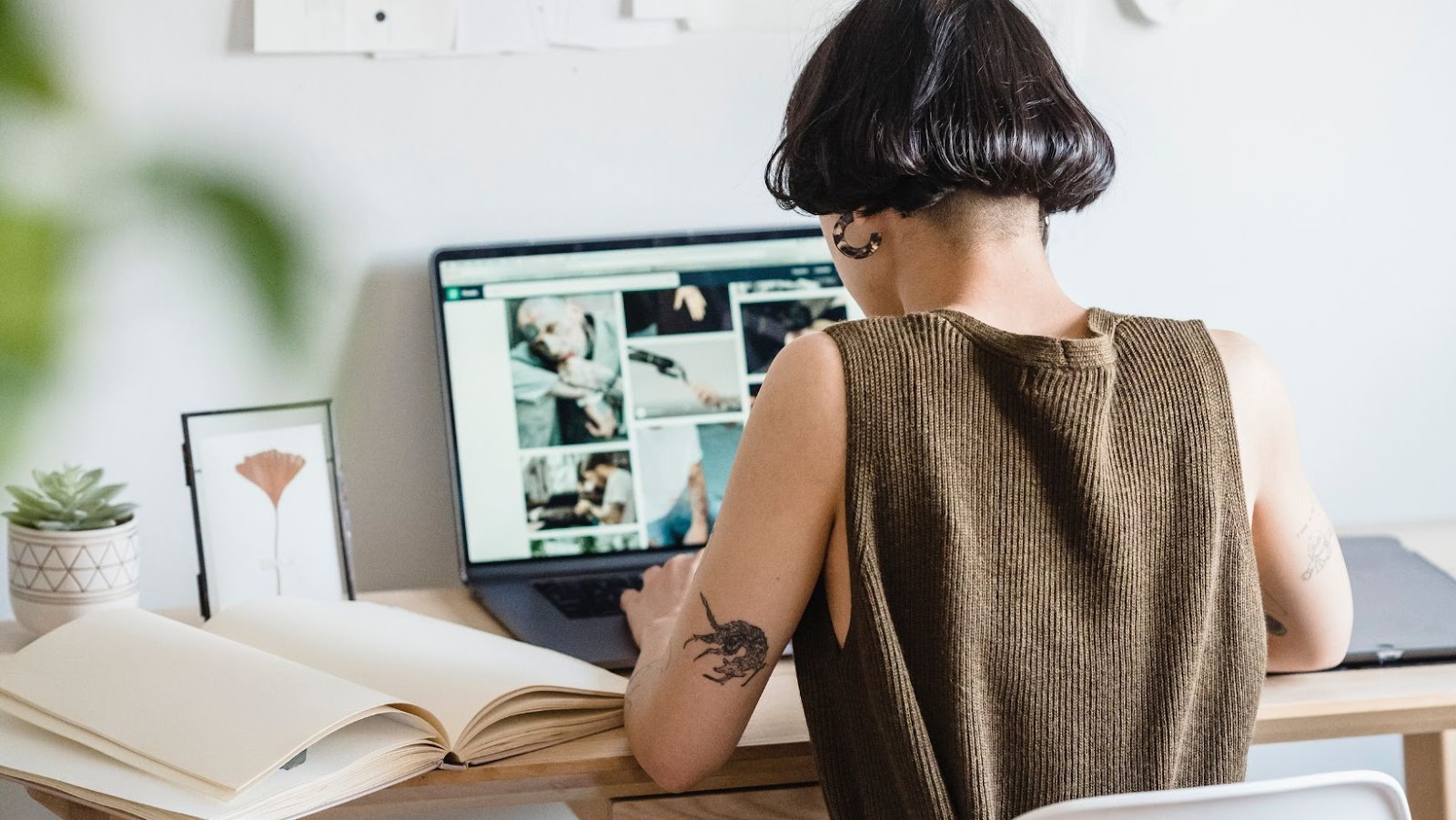 Think about customization: Look for an eCommerce platform that allows you to customize your storefront to represent your brand and aesthetic.
Consider integrations: The best eCommerce platform should integrate with other tools that you use to run your online art business, such as shipping and fulfillment providers.
Pro Tip: Try out free trials or demos of different eCommerce platforms before committing to one to see which one works best for your art business.
Shipping Logistics and Cost Calculations
Shipping logistics and cost calculations are crucial factors to consider when managing your online art business's ecommerce shipping and fulfillment processes. Understanding the complexities and options available in managing shipping logistics can help ensure a seamless and cost-effective process. Here are some tips to consider:
1. Dimensional weight – shipping companies calculate shipping costs based on the package's weight and size. Always consider the box size, packaging material, and product size and weight to avoid overpaying for shipping expenses.
2. Shipping options – choose your shipping options wisely. Depending on the products, delivery address, package urgency, and cost considerations, different shipping companies and strategies can be more suitable than others.
3. Automation technology – technology solutions like an integrated shipping software system, can help you automate shipping and fulfillment tasks, streamline order processing and improve customer satisfaction.
By focusing on these tips, you can create a more smooth and cost-effective shipping and fulfillment process for your e-commerce art business.
Packaging and Handling Best Practices
As an online art business owner, it is crucial to have a robust shipping and fulfillment strategy to ensure your products reach your customers safely and promptly. Packaging and handling best practices play a critical role in achieving this goal.
Here are some of the best practices to follow when packaging and handling your artwork:
Use high-quality packaging materials, including sturdy boxes, bubble wrap, and packing peanuts or other void fillers.
Double-boxing for added protection, especially for delicate or fragile artworks.
Wrap the artwork in acid-free paper or tissue to avoid staining or damaging the piece.
Seal the package securely, preferably with reinforced packaging tape.
Label your package correctly, including the shipping address and return address, to avoid confusion.
Test your packaging methods and contents to ensure their safety and efficiency during transit.
Following these best practices will help you build trust with your customers and avoid any damages or returns, thus contributing to your online art business's success.
Customer Service and Support
Customer service and support is an essential part of any online art business, as it provides a way to keep customers coming back. Knowing how to keep customers satisfied and happy with their purchases is key to making money selling art online.
In this article, we will discuss the key points to consider when setting up an effective customer service and support system.
Communication Channels for Managing Customer Expectations
In the online art business, managing customer expectations through effective communication channels is essential for customer satisfaction and loyalty. Here are the channels you can use to communicate with your customers and set their expectations:
Email: Email is a common form of communication for customer inquiries, updates, and order confirmations. Ensure that your email response time is prompt and professional to maintain customer confidence.
Live chat: Live chat is also an effective way to allow customers to contact you directly with any questions or issues. The real-time conversation enables you to clarify any misunderstandings and resolve issues promptly.
Social media: Utilize social media platforms such as Twitter, Facebook, and Instagram to communicate with customers, announce updates and promotions, and respond to queries or complaints.
Website: Your website should provide customers with clear information about your products or services, including pricing, shipping, and return policies.
These channels will help you manage customer expectations, build trust and loyalty, and ultimately grow your online art business.
Resolving Customer Issues and Handling Returns
Resolving customer issues and handling returns is crucial for managing a successful online art business as it can help build customer loyalty and improve your reputation.
Below are some tips on how to handle customer issues and returns:
1. Listen actively to your customer's concerns and be empathetic while trying to understand their situation.
2. Offer solutions that address their concerns and provide alternatives if needed.
3. If a return is necessary, make the process as easy and seamless as possible for the customer.
4. Respond promptly to customer complaints and inquiries, even if you do not have an immediate solution. Let them know that you are working to address their concerns.
5. Keep a record of all customer interactions and use them to improve your customer service in the future.
Remember that customer satisfaction is paramount to a successful online art business. A happy customer is more likely to become a repeat customer or recommend your business to others.
Maximizing Customer Satisfaction and Response Time
As an online art business owner, maximizing customer satisfaction and response time is crucial to your success. Here are some tips on how to manage your customer service and support effectively:
Set clear expectations: Communicate clearly with your customers about your response time, shipping times and procedures, and other policies.
Respond promptly: Respond to customer queries and feedback within 24 hours, if possible. This shows that you value their time and are committed to resolving any issues or concerns they may have.
Be professional: Respond to customers in a courteous, professional, and friendly manner.
Personalize your customer service: Address customers by name and personalize your interactions with them.
Keep customers informed: Keep your customers updated on their orders, shipping status, and any delays or issues that may arise.
Take customer feedback seriously: Listen to your customers' feedback and suggestions and use them to improve your service and products.
Pro tip: Implement a customer support software to manage customer interactions and simplify the process. This can save you time and make it easier to stay organized and responsive.