Tips for Selling Photos Online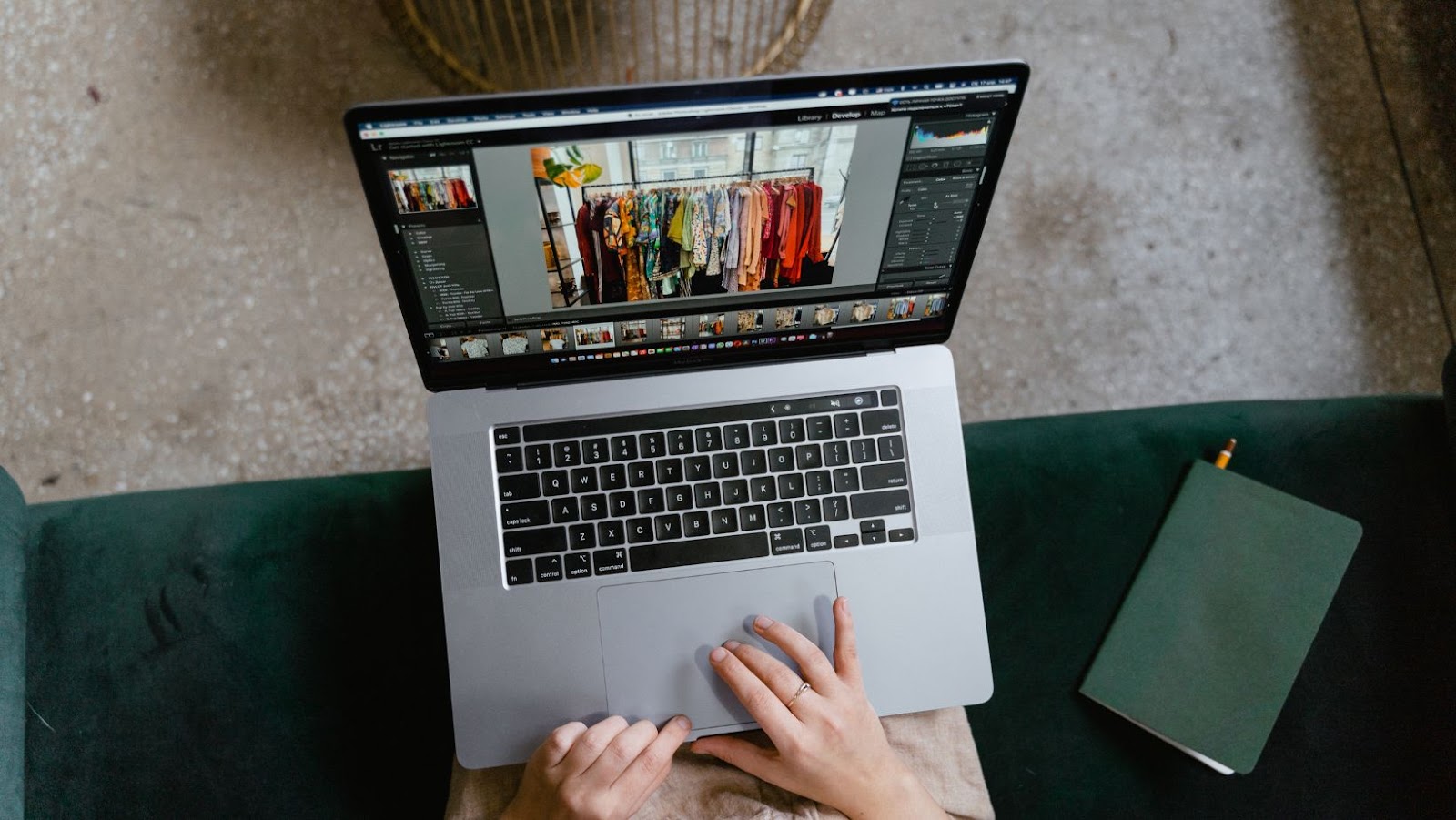 Selling photos online has become a popular way to earn some extra cash or even a full-time income for many photographers. But the amount of money you can make from selling photos online depends on several factors.
Here are some tips for selling photos online and how much money you can make selling photos online:
– Choose a platform to sell your photos that suits your photos the most.
– Take high-quality photos that fit the platform's requirements and meet the needs of potential buyers.
– Offer a wide range of subjects that appeal to different audiences, such as nature, architecture, people, and animals.
– Continuously upload new photos to your portfolio to increase your chances of making enough money.
On average, you can expect to make anywhere from a few dollars to a few hundred dollars per photo, depending on the platform you choose, the resolution and size of the photo, and the licensing options.
Pro Tip: Try to upload images that have some commercial value as they have better chances of selling.
Understanding Online Stock Photography
Online stock photography can be a great way to make money from your photos. To make the most money from your photos, it is important to understand the basics of online stock photography.
This includes everything from learning the different markets available, to understanding the needs of buyers, to pricing your work. In this article, we will explore these key aspects and look at the potential for making money from stock photos.
What is Stock Photography?
In simplest terms, stock photography is a collection of images that are licensed for specific uses. These images can be used for anything from marketing campaigns to website designs, blogs, and social media posts. Stock photos are readily available online through stock photography agencies, which act as a marketplace for photographers to sell their images.
Here are some tips to keep in mind for selling your photos online:
Keep the images simple and relevant, so they can be used by a broad audience.
Pay attention to popular trends and themes in stock photography.
Ensure that the images are clear, well-lit, and have no copyrighted material.
Research on what types of images are in demand and focus on producing those.
Promote your portfolio across various online platforms to increase visibility and reach potential clients.
Remember to read up the fine print and guidelines of different stock photography agencies to ensure that your work is being fairly compensated.
Types of Stock Photography
Stock photography is an excellent way for photographers to earn passive income by selling online. There are three types of stock photography: macrostock, midstock, and microstock.
Macrostock: This type of stock photography comprises high-quality and expensive images that cater to a niche audience. Macrostock images are licensed for exclusive use and are priced at a premium.
Midstock: This category includes professional-quality images that are priced slightly lower than macrostock images. Midstock images have broad usage and are available for both exclusive and non-exclusive licensing.
Microstock: This type of stock photography consists of low-cost images that cater to a mass audience. The demand for microstock images is high, and they are licensed for non-exclusive usage.
To be successful in the stock photography industry, photographers need to understand their target audience and create images that cater to their needs. Additionally, marketing and promoting one's work on various online platforms can increase the visibility of the photographer's work to potential buyers.
What to Expect When Selling Stock Photography Online
Selling stock photography online can be a lucrative way to earn passive income, but it requires strategy, patience, and a willingness to adapt to the market's ever-changing demands.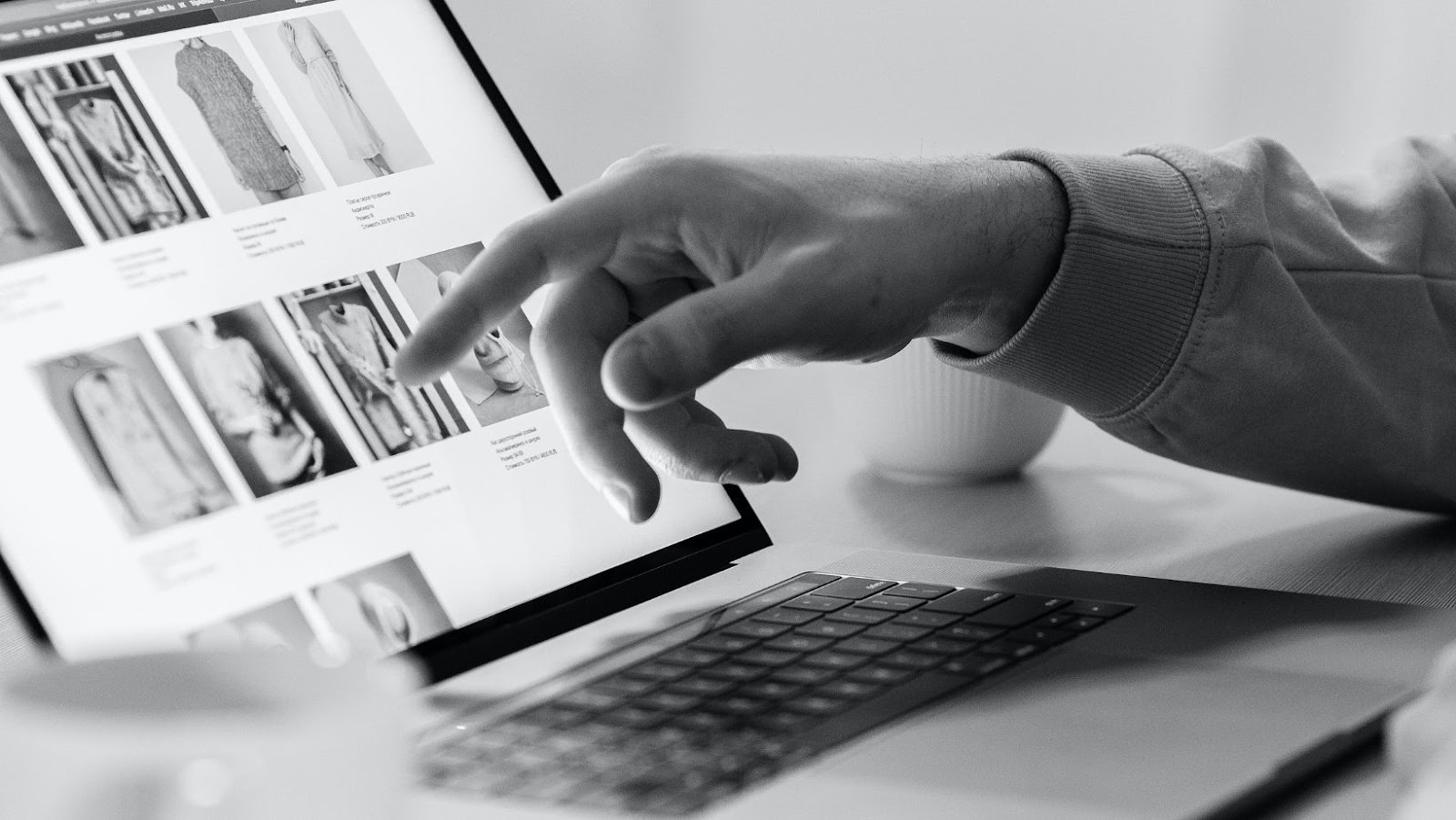 Here are some things to expect when selling stock photography online:
Competition: There are thousands of photographers selling stock photos online, making it a highly competitive market.
Licensing models: Stock photography websites offer various licensing models, such as royalty-free, rights-managed, and editorial use, and each comes with its own set of rules and restrictions.
Market trends: Staying on top of the latest market trends, such as new technology or social issues, can increase your chances of selling your photos.
Rejection: Not all of your photos will be accepted by stock photography websites, so expect rejections and use them as opportunities to learn and improve.
Earnings: The amount you earn from selling stock photos online will depend on various factors, such as the number of sales and the type of licensing model.
Pro Tip: Stay organized by creating a spreadsheet of your submitted images and their status, as well as keeping track of licensing models and earnings.
How Much Money Can You Make Selling Photos Online?
Selling photos online is a great way to make money with your photography skills. It can be a viable source of income and also help you build a career in the creative industry.
In this article, we will discuss how much money you can make selling photos online and what strategies you can use to get the most out of your efforts.
How to Calculate Your Earnings as a Stock Photographer
Calculating your earnings as a stock photographer involves understanding how stock photo agencies operate and how you can maximize your profits through strategic pricing and licensing decisions.
Here are some tips for selling photos online and calculating your earnings:
Determine the market value of your photos by researching the prices of similar images on stock photo websites.
Consider the licensing options available, such as exclusive or non-exclusive rights, and adjust your pricing accordingly.
Aim to sell your photos on multiple platforms to increase your exposure and potential earnings.
Keep track of your sales and expenses to accurately calculate your profits and adjust your pricing strategies as needed.
By following these tips and strategically pricing and licensing your photos, you can increase your earnings as a stock photographer and achieve success selling photos online.
Pro Tip: It's important to continuously invest in your skills and equipment to create high-quality images that sell well in the competitive stock photography market.
Average Earnings for Stock Photographers
The average earnings for stock photographers vary widely depending on the quality of their work, the demand for their images, and the platforms they use to sell their photos online. Generally, the industry standard is $0.25 to $0.45 per image download for non-exclusive images and $2 to $2.50 for exclusive, high-quality images.
However, it's possible to earn much more if you:
1. Specialize in a niche market, such as travel or food photography
2. Produce high-quality, unique images that stand out from the competition
3. Utilize a variety of platforms to sell your photos, including your own website, stock photo websites, and social media
Remember, success as a stock photographer requires dedication, hard work, and perseverance, but with the right approach, it can be a rewarding and lucrative career.
Factors that Affect Your Earnings as a Stock Photographer
The amount of money you can make as a stock photographer depends on several factors including the quality of your images, the niche you specialize in, and the demand for your work in the market.
Here are some factors that affect your earnings as a stock photographer:
Quality of your work: Quality is key when it comes to stock photography. Customers are likely to choose images that are high-quality and visually appealing, making it essential to produce work that is technically sound and visually engaging.
Niche: Specializing in a particular niche can help you stand out in the crowded stock photography market. Popular niches include food, travel, lifestyle, and business-related images.
Image demand: As a stock photographer, it's essential to keep an eye on current trends and stay updated on what customers are looking for. Understanding customer demand can help guide your creative process and increase your earning potential.
Marketing efforts: Promoting your work on social media or through your website can help increase your visibility and attract potential customers.
Pricing strategy: Deciding on the right pricing model for your work can be crucial in determining your earnings as a stock photographer. It's important to research prices in the market and understand the value of your work to set a fair price for your images.
Pro tip: As a stock photographer, building relationships with customers and understanding their needs can help you produce work that meets their specific requirements, increasing the likelihood of repeat business and steady income.
Tips for Successful Stock Photography Sales
Are you looking to turn your passion of taking photos into a profitable business venture? Stock photography is a great way to monetize your photos and make some extra money. However, succeeding in this field requires some time, dedication, and effort.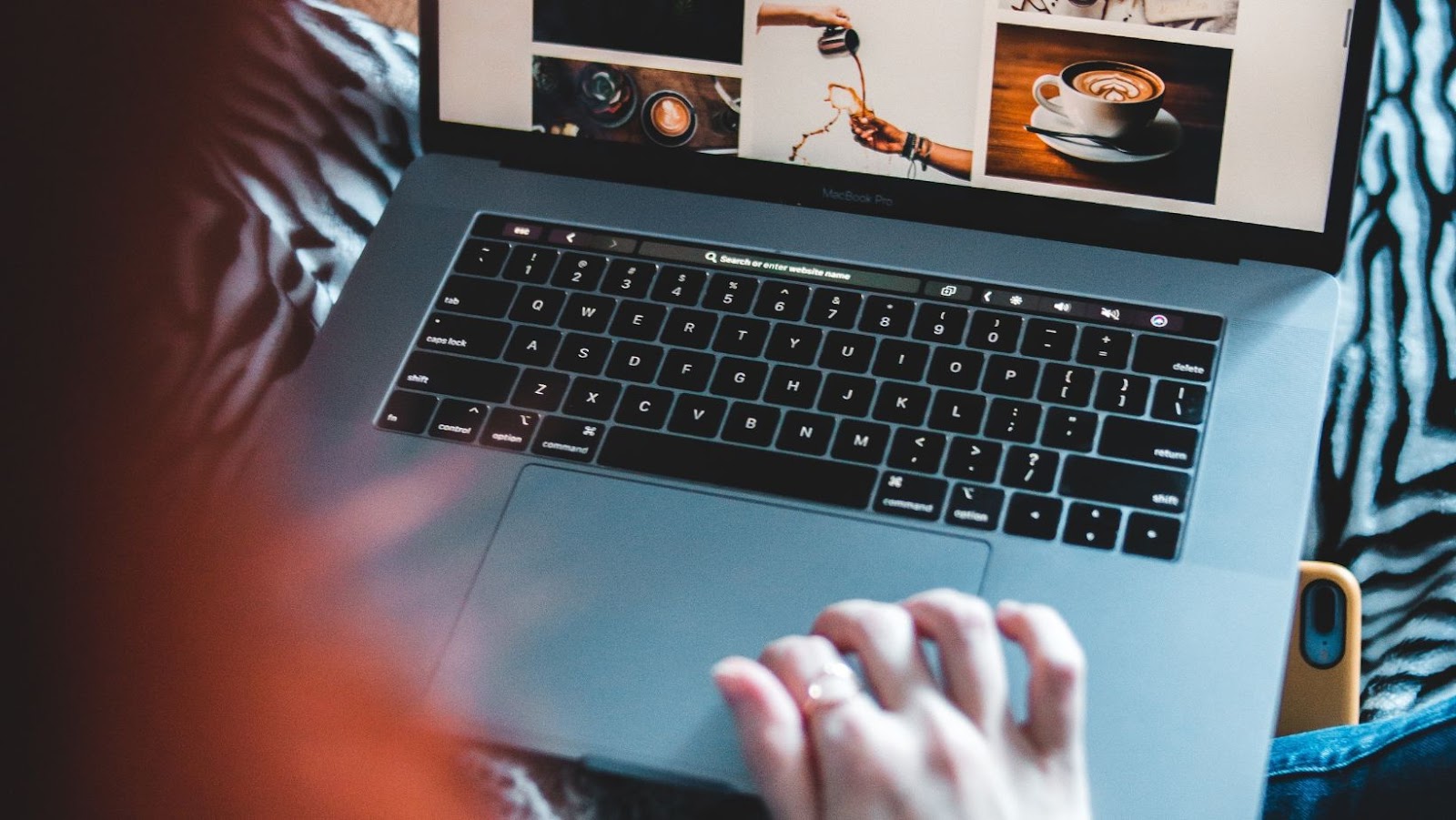 In this article, we will discuss some of the tips for successful stock photography sales and how much money you can potentially make.
How to Choose the Right Photos to Sell
Choosing the right photos to sell is key to a successful stock photography sales venture. Here are a few tips to help photographers sell their photos online.
Research the market demand for photos before shooting photos.
Choose high-quality, high-resolution photos.
Pay attention to composition, lighting, and focus.
Choose photos that tell a story or convey a mood.
Choose photos that have a universal appeal or can be used for commercial purposes.
Choose photos that don't have any copyrighted or trademarked elements.
Choose photos that don't have any identifiable people (unless you have a model release).
Categorize and tag your photos correctly to make them searchable online.
Lastly, be patient- it takes time to build a portfolio of popular and in-demand photos. Pro Tip: Focus on a niche and produce creative and exceptional photos to stand out from the competition.
Best Websites to Sell Your Photos Online
If you are an aspiring photographer or a seasoned professional, there are multiple websites available where you can sell your photographs online to a global audience.
Here are the best websites for selling your photos:
1. Shutterstock: This platform is a high-traffic website that offers a huge market for your images. They have flexible payment plans, and you can earn up to 40% commission on each sale.
2. Getty Images: They are one of the biggest names in stock photography and offer a range of selling options for your images, including editorial and commercial use.
3. Alamy: This website is known for offering some of the highest payouts in the industry. They sell to over 100 countries worldwide and have over 215 million images in their collection.
4. Adobe Stock: Adobe is a trusted name in image editing, and their platform allows users to sell their photos directly from their Creative Cloud accounts. They offer competitive rates, and contributors can earn up to 60% commission.
These are some basic tips for selling your photos online:
1. Research your market and find out what kinds of images are in demand.
2. Focus on quality and always present your best work.
3. Use relevant keywords and descriptions to make your photos easy to find.
4. Promote your work across social media platforms and your personal blog or website.
5. Participate in online communities and forums to connect with other photographers and potential clients.
Pro tip: Consistency is the key to success in stock photography sales. Keep uploading new and high-quality images regularly to keep your collection fresh and relevant.
Techniques to Market Your Stock Photography
Stock photography is a competitive market, and it requires more than taking great photos to make sales. Here are a few effective techniques to market your stock photography for greater visibility and sales:
1. Keyword optimization: Use relevant and specific keywords related to your photo in the image title, description, and tags.
2. Social media platforms: Share your photos on social media platforms to showcase your work and attract potential customers.
3. Partner with stock photography agencies: Partnering with stock photography agencies can give you greater exposure and high commission rates.
4. Create a personal website: Develop a personal website and showcase your portfolio to attract potential customers and increase your online presence.
5. Offer limited-time discounts: Offering limited-time discounts can encourage customers to purchase your photos while creating a sense of urgency.
Pro Tip: Always maintain the highest quality in your photographs and focus on building a strong relationship with your customers for repeat business.
Common Mistakes to Avoid When Selling Photos Online
Selling photos online is a great way to make some extra money. However, there are many mistakes that can come with it. To ensure that you make the best of it, it's important to know what mistakes to avoid.
This article will discuss the common mistakes people make when selling photos online, and offer some tips to help you get the most out of your sales.
Pricing Your Photos Too High or Too Low
Pricing your photos correctly is essential when it comes to selling them online. Setting the price too high or too low can result in either losing potential sales or undervaluing your work. Here are a few common mistakes to avoid when pricing your photos for online sales:
Overpricing: It is essential to set the prices that align with the quality of your work, and overpricing can deter customers from considering your photos. Do market research to find out what similar photos are selling for, keeping in mind your experience and the uniqueness of your work.
Underpricing: Selling your photos for too little undermines your effort in capturing and editing them. It would result in the impression of low quality and insufficient worth. Pricing them too low may also keep you from earning a fair profit from your craft.
Not Adjusting Prices: Not adjusting prices according to the demand and popularity of your work can cause you to lose profits. If your photos are selling too fast or too slow, make sure to adjust the prices accordingly to sell them at the right price.
Keep these tips in mind when pricing your photos to sell them online, and always stay flexible and willing to adapt to what the market demands.
Pro Tip: If you are starting with selling photos online, focus on improving your skills and consistently producing quality work before pricing your photos.
Failing to Protect Your Copyright
As a photographer selling photos online, failing to protect your copyright can lead to misuse and loss of income. Here are some of the most common mistakes to avoid when selling photos online:
1. Failing to include a copyright notice with your images
2. Using watermarks that are too small or easy to remove
3. Not having clear terms and conditions for the use of your images
4. Failing to register your copyright with the proper authorities
5. Allowing unlimited usage of your images without the proper compensation
To avoid these mistakes, it's important to take proactive steps such as including a clear copyright notice, using visible watermarks, having clear terms and conditions, registering your copyright, and negotiating proper usage and compensation. By protecting your copyright and following best practices, you can ensure that your work is used legally and that you receive the income you deserve.
Ignoring the Importance of Keywords and Descriptions
Ignoring the importance of keywords and descriptions can negatively impact your success when selling photos online. Accurate and detailed descriptions, along with carefully chosen keywords, can make your photos stand out to potential buyers on stock photo websites such as Shutterstock, iStock, and Getty Images.
Here are a few tips to help you avoid this common mistake:
Use relevant keywords that accurately describe the content of your photo.
Focus on specific details such as color, mood, and composition.
Use product or brand names if applicable.
Write clear and concise descriptions of your photos that include relevant details such as location or subject matter.
Pro Tip: Make sure to keep your keywords and descriptions updated and relevant to stay ahead of the competition.
Conclusion: Is Selling Photos Online Worth It?
In conclusion, selling photos online can be a profitable venture if approached with the right mindset and strategies. Here are some tips for selling photos online:
Choose a reputable platform such as Shutterstock, Getty Images, or Adobe Stock.
Research and understand the types of photos in demand by customers.
Set competitive prices for your photos based on their quality and market trends.
Use relevant and descriptive keywords to optimize your photos for search engines.
Promote your photos on social media and other online platforms.
Continuously update your portfolio with high-quality and unique photos to attract new customers and retain existing ones.